Introduction
We must agree that the name facial acids sounds like a combination of terrible chemicals, but we assure readers that there is no need to be afraid of them. When used correctly, acids like Alpha Hydroxy Acids (AHA), Beta Hydroxy Acids (BHA), Poly Hydroxy Acids (PHA) can be some of the most powerful active ingredients in your daily skincare routine.
Previously, AHA, BHA, and PHA could only be gotten from professionals; however, a variety of skincare products have harnessed the power of facial acids so that we may incorporate them into our own skincare routines. AHA, BHA, and PHA might be the answer to the most common of your skincare issues like acne, acne scars, pigmentation, uneven skin tone, fine lines, and wrinkles.
We're deconstructing these amazing ingredients into what they are, what they do, and how to incorporate them into your face care routine.
Alpha Hydroxy Acids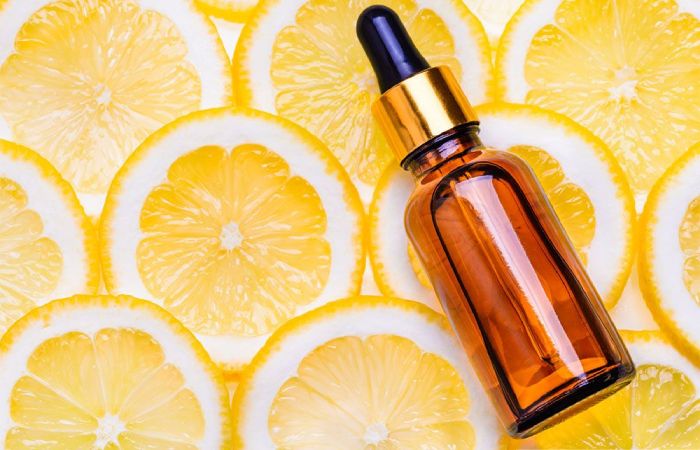 Alpha-hydroxy acids (AHAs), including glycolic acid, citric acid, malic acid, tartaric acid, and lactic acid, are all naturally occurring organic acids found in many foods and milk sweets. Alpha-hydroxy acids can be used to easily and safely peel all types of skin. AHA peels have been a popular choice in dermatology for many years. AHAs can be applied as serums or face peeling solutions. They are used to treat scars, acne, hyperpigmentation and roughness, wrinkles, and age spots. AHAs can reduce wrinkles by thickening the skin and increasing the synthesis of glycosaminoglycans.
AHAs are known to prevent the development of skin cancers from ultraviolet (UV) radiation. Many dermatologists believe that AHAs also have other functions, including antioxidant activity. However, many researchers disagree with this assertion and have refuted it. AHAs may increase skin photosensitivity to UVB radiation when applied topically. AHAs can also cause uneven skin pigmentation. It is not clear how AHAs affect phototoxicity or photoprotection. The U.S Food and Drug Administration (FDA), shared data that doesn't raise serious safety concerns about the use of AHAs, especially glycolic acid at low levels. AHA products can cause adverse reactions, including redness, swelling, and burning.
All AHAs work well in removing dead skin cells (face peeling solution) from the outer layers of the skin. However, the results and uses of different types of acids can vary. Maximum concentrations of AHAs should be between 10 and 15%. You can reduce side effects by applying new products twice a week until your skin is used to them. AHAs can make your skin more sensitive to sunlight because they are a strong face peeling solution. To prevent skin burning, apply sunscreen every morning.
Beta Hydroxy Acids
Skincare products now contain Beta Hydroxy Acids (BHAs) or a combination BHAs and AHAs. Although both AHAs, as well as BHAs, can be used to exfoliate, BHAs have been shown to be effective in improving the skin's texture and appearance. It also reduces the appearance of wrinkles and fine lines. BHA ingredients can be listed as salicylic, beta hydroxybutanoic, tropic, and trethocanic acids. Salicylic acid is the most common BHA in cosmetics. They are similar to AHAs, except for their solubility. BHAs are lipid-soluble on the other hand, AHAs are water-soluble.
They can penetrate the skin through the sebaceous hair follicles. This makes them suitable for patients with oily skin or Blackheads. BHAs have been shown to have a lower skin irritation than AHAs. Unlike AHAs, Beta Hydroxy Facial Acids are used primarily for sun damage and acne. BHA skincare products such as face peeling solution will penetrate your hair follicles to remove excess oil and dead skin cells and also help in unclogging your pores. Beta hydroxy acids in face peeling solution work best when it is in a concentration of 1 to 2 percent. BHA products can be used daily; however, you might need to use them only a few times per day for the first time to get your skin used to them. BHAs won't make your skin more sensitive than AHAs but you should still use sunscreen every day. This will prevent you from further sunburns.
Poly Hydroxy Acids
Research studies have shown that PHAs are a new or second-generation AHA, also known as polyhydroxy acids (PHAs). They possess similar properties to AHAs but don't cause the same sensory irritation that can limit Alpha Hydroxy Acids' use. PHAs can be used after cosmetic surgery and are compatible with sensitive skin. PHAs provide additional hydration and humectants compared to AHAs. They can also enhance the skin barrier function in the uppermost layers of the skin.
This will increase the skin's resistance against chemical sensitivity. Many PHAs have antioxidant properties. To enhance therapy, PHAs like gluconolactone and lactobionic acids can be combined with other ingredients or products. PHA-containing products have been successfully combined with retinoic facial acids to treat adult facial acne. The combination of PHAs and retinyl Acetate in a cream base had significant anti-aging skin benefits, such as skin-plumping and smoothening. The skin lightening and anti-aging effects of PHAs combined with hydroquinone were greatly improved.
PHAs are more adaptable acids than AHAs and BHAs. They are able to be combined with lots of other cosmetics. PHA is a good choice to combine with retinoids for treating photoaging and acne. PHA is a great option to use alongside hydroquinone in order to reduce the appearance of skin pigmentation and aging.