Beard care products
Beard care products include oils, balms, creams, and trimmers, with which you can bring your facial hair into top shape.
Only a well-groomed beard is a beautiful beard. However, that does not mean that you have to run to the barber you trust constantly.
With a little patience, practice, and these products, everything will go well at home too.
Best Beard Products
1. Sharp blades for precise contours
With its five (5) blades and thanks to Flex-Ball technology, the precision razor enables a barely noticeable and particularly close shave.
2. Styling aid for in between
The convenient mustache tool in pocket size: handmade folding beard comb, perfect for styling on the go.
3. Beard oil makes kissing more comfortable
Beard oil gives wiry hair a lot of moisture. With its nourishing plant extracts, this one ensures healthy, shiny, pleasantly soft beard hairs.
Absorbs very quickly without washing out.
4. Beard Balm tames frizzy stubble
After washing is before styling, this beard balm tames wild bristles and brings them back into top shape every day.
5. Pacific Shaving Co 3-in-1 daily beard grooming
When testing beard products at the Grooming Awards, we resorted to Pacific Shaving Co's daily 3-in-1 beard grooming product, which acts as a beard conditioner and styling cream.
Made from natural ingredients, it has a pleasant citrus scent and only slightly smooths, softens, and controls even the curliest hair.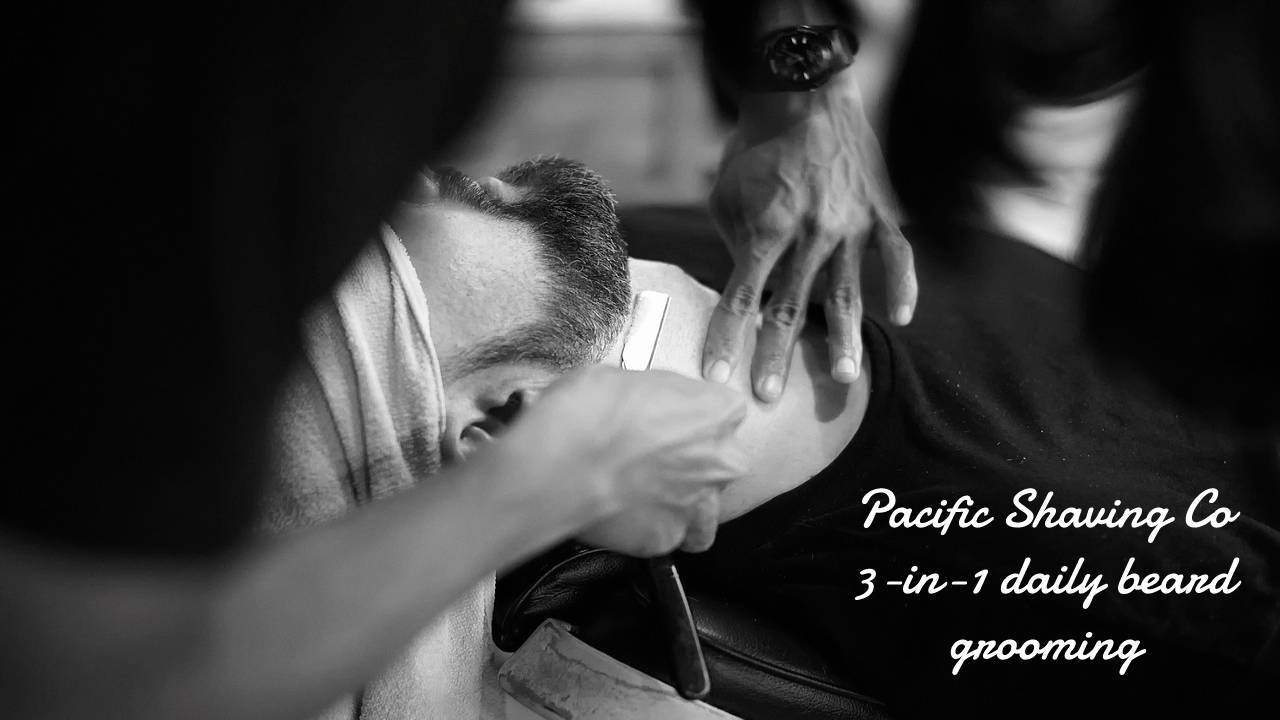 6. Beard cream
Beard cream is another way to make your beard face soft and comfortable while avoiding itching and scratching of the skin.
It is beneficial if you already have dry skin, whether natural, due to dry winter conditions, or due to the summer heat.
After showering, apply the cream to your beard and let it reach the surface of your skin. Add some beard oil.
Beard Club Beard Cream is a moist, creamy formula containing natural ingredients.
7. Honest Amish Classic Beard Oil
I also have another oil that is about half the price of Jack Black and is fantastic.
It is a bit denser in consistency, which some prefer (I like something lighter), and its scent is more of the
spicy-woody family.
If you are also concerned about plastics and preservatives, this is just a mixture of different organic oils,
avocado, pumpkin seeds, sweet almonds, and argan.
8. Shampoo Taconic Shave Beard Shampoo Bar
While Professor Fazzworthy is a big hit with beard shampoo bars, I opted for the Taconic Shave version if
available.
They are both completely natural and very well made, but Taconic has a pleasant, slightly woody scent and lathers better.
When you apply a bar of soap, your face will inevitably go into your mouth. Does Taconic taste good? I do not mind the taste; let's leave everything as it is.
I threw about halfway down this strip on my beard, but I liked it so much that I continued to use it as a regular body soap.
9. Salon approved beard oil
The Vaughn V76 formula comes in a bottle that's twice the size of most of its competitors – we're talking a hefty 2 ounces.
Here – but the oil's lingering smell and its fast-absorbing properties make it the right choice for taming even the fiercest mustache.
10. Colorless beard serum
Unlike more regular beard oil, Acqua di Parma's formula contains a little hyaluronic acid, which applies thickly before disappearing entirely without leaving a shiny residue.
But since your face is now soft to the touch and smells good, you will hardly notice that it is there.
Also Read: Transfer Proof Foundation – Best Transfer Resistant Foundations