Choosing the right necklace for a special woman in your life can be a daunting task. Whether it's for a special occasion or just to show her how much you care, the necklace you choose symbolizes your love and affection. The key to choosing the perfect necklace is considering her personal style and preferences. If she has a personal preference when it comes to jewelry, then your task of buying her a necklace is halfway done.
But, if you don't know her jewelry preference, then think about the types of clothing she likes to wear and the colors that suit her best. Consider which jewelry best fits her body type, as certain styles of necklaces may complement her better than others. Additionally, think about the message you want to convey with the necklace. Ultimately, the most important thing is to choose a necklace that you know she will love and cherish for years to come.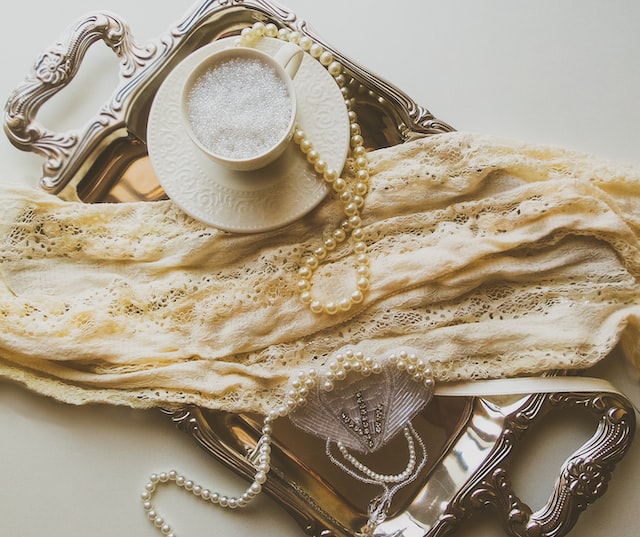 Learn about necklaces
If you're an experienced jewelry connoisseur, you can probably move on to the next section. However, if this is your first time buying a necklace for someone, then it's worth reading through this part before making a purchase. Necklaces for women come in various shapes and sizes. It's important to understand the differences between all these options before you pick one for your special someone. 
From the classic and timeless real pearl necklace to birthstone pendants, there is bound to be a necklace style that appeals to your loved one's taste. With so many unique designs out there, it can be difficult to know which style will work best. However, by understanding the basics of different necklace styles, you can make an informed decision about what will look best on her.
A statement necklace, for instance, is usually one with large, eye-catching stones, diamonds, pearls, or other accents that stands out and makes a bold fashion statement. It hangs at a mid-length; it isn't as short as a choker, but also isn't too long like a chain or necklace designed for layering. Its vibrant design and unique look add character to any outfit and can always steal the show no matter what she wears.
Know her style
Another crucial factor to consider when buying a necklace as a gift is the recipient's style. A woman with a minimalistic style would not necessarily like excessively flashy and colorful necklaces. On the other hand, a woman with bright and bold clothing might appreciate something more subtle to help emphasize her outfit without taking away its attention. 
Taking note of the clothing and accessories she wears can give you an insight into her fashion style. Paying attention to these details can help you better understand her fashion sense and figure out which necklace would be the right choice for her.
When selecting a necklace for a woman in your life, consider if she prefers large and eye-catching pieces with bright-colored beads or something more subtle that doesn't hang too far down. Jewelry can be a great way to make an impression on her. However, if she isn't wearing any then you can still get an idea of what kind of jewelry she would like based on her attire.
The occasion matters
Selecting the perfect necklace gift for the special woman in your life is not a decision that should be taken lightly, as the occasion can be a major factor in choosing something meaningful. Whether it's for a birthday, anniversary or simply to show your affection, taking time to think about the sentiment behind the gift will go a long way in selecting something that she will cherish.
If you truly want to show someone how much they mean to you, the best way is to get them a meaningful gift that they can keep with them always. A small, but beautiful necklace is an excellent choice. Not only will it be something your special lady can wear every day, but it will also provide her with a constant reminder of your appreciation for her.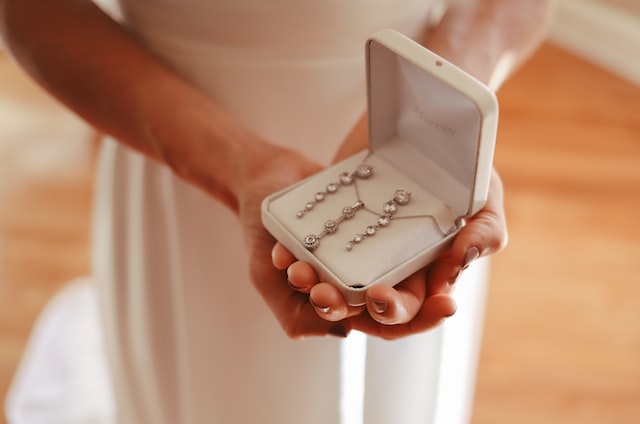 Final words
Jewelry is a timeless and reliable gift for that special woman in your life. But choosing the right necklace can be a challenging task with the vast array of options available. The key to picking the perfect necklace is to consider her style, preferences, body shape and face shape, and the occasion or message you want to convey. Remember that the most important thing is to choose a necklace that she will love and cherish for years to come. With these tips in mind, you can confidently choose the perfect necklace for that special woman in your life.