Foundation For Oily Skin
The foundation for oily skin is the indispensable ally for those who want to even out the complexion without making it appear shiny with products that are too oily.
Those with mixed, oily, or acne-prone skin, who want to minimize pores and always be in order, should prefer a mattifying cosmetic.
It is a product with a light texture and free of any substance that can damage and highlight facial defects.
There are many in the market, but which are the best? The liquids are all the rage, but not lacking foundation in powder compact or free and even stick.
Furthermore, among the latest releases of winter 2020, you will find some unmissable news, thanks to which you will be able to create impeccable, glossy-proof makeup.
We will see together the cosmetics formulated for those who have this particular need, therefore especially designed mat, non- Confortogenic, and Oil-free.
Foundation – A Cosmetic
The foundation is the basic cosmetic that should not be missing in any makeup routine.
A well-made base is enough to make the skin luminous, compact, and toned.
The types and brands of foundation on the market are endless, and choosing if you are not well informed on the subject is not very easy.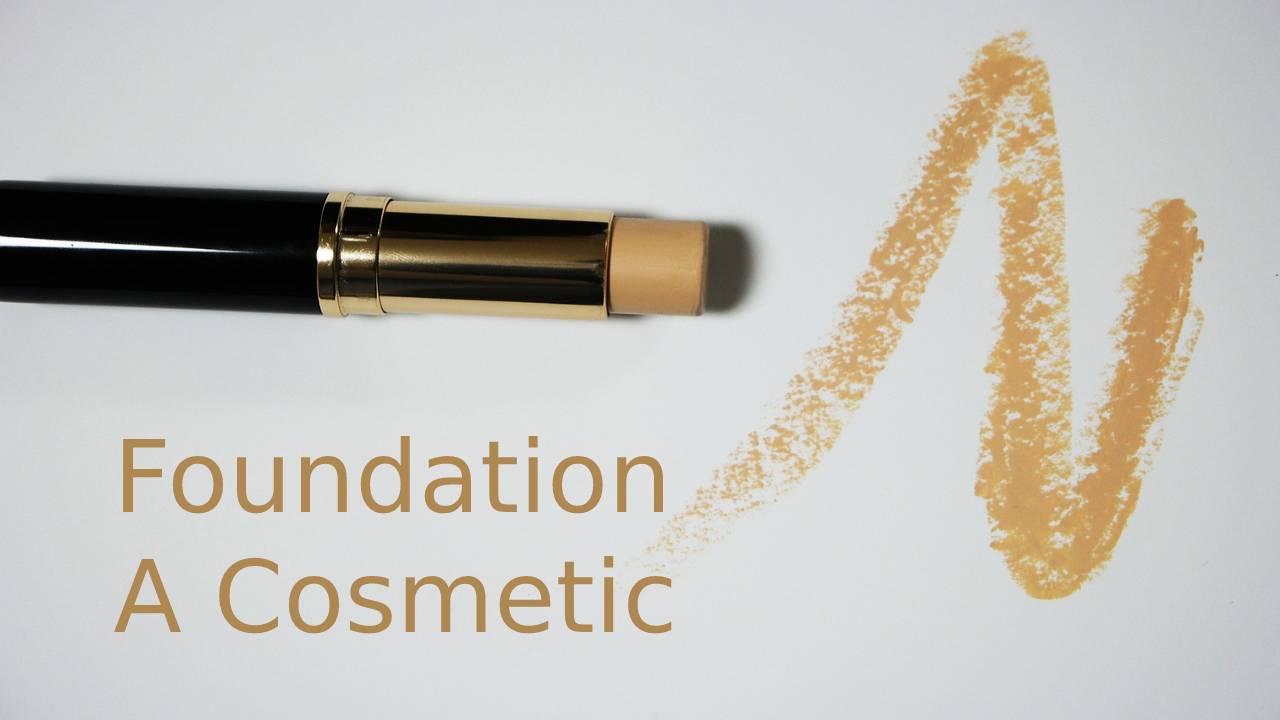 How to choose the foundation?
Another critical step is the choice of color; the foundation must never be lighter or darker than the complexion.
Instead, it must agree and blend thoroughly with the undertone's color, and therefore it is essential to take all the time to make the right choice.
The best way to understand the right color is to try it on the jaw or neck, never on the wrist or hand as we often do.
These areas of the skin are of a different tone from that of the face. If tested, the foundation is evened out perfectly without leaving lighter or darker spots in the right color.
The best foundations for combination skin
Many women think that the best foundation for oily skin is the one that guarantees a matte finish.
Indeed, adequate sebum control will allow you to forget shiny skin and enjoy beautiful makeup all day long.
Unfortunately, many matte foundations completely mask our skin's natural glow and give it an artificial look.
While they provide full coverage and promise protection from the sun's rays, the wrong foundation can do more harm than good.
It would be best if you found the correct foundation for your skin, one that keeps the sebum in check and looks natural, allows the skin to breathe and doesn't clog pores.
Finding the supreme foundation for oily skin is no easy task,
1. MAC Studio Fix Fluid
It is the best foundation for oily skin. It is a water-based liquid foundation with SPF 15 sunscreen, which
provides medium/high coverage and offers a satin finish without shine.
We appreciate its durability and light texture that does not thicken and does not emphasize dry skin.
It does not make a mask effect and gives a healthy glow to the skin.
However, it contains silica, which naturally absorbs sebum from the T-zone.
It comes in 36 shades, and you are sure to find one that suits your skin. The bottle is without a pump dispenser.
2. Shiseido, Pureness
If your skin is oily, you probably know Pureness, Shiseido's Matifying Compact Oil-Free Foundation.
It can absorb excess sebum and prevent the skin from becoming shiny a few hours after application.
The result is fresh, light, and natural, but the coverage is truly extraordinary.
3. Revlon Colorstay Foundation for Combination / Oily Skin
It is best for oily or combination skin. This formula helps control oil-free shine for an excellent finish
A buildable formula that melts into the skin and lasts throughout the day
Medium for full coverage SPF 15 protection
It spreads evenly and quickly on the face
4. L'Oréal Paris Infaillible Long Lasting 24H Covering Liquid Foundation
24H long-lasting waterproof foundation
Precise coverage
Moisturizing formula
A fresh complexion that lasts 24 hours
5. Rimmel Stay Matte Foundation
With this foundation, you can say goodbye to the shiny effect.
Its oil-free and ultra-light formula does not weigh down and gives a uniform and imperfection-free complexion throughout the day.
Thanks to its texture similar to a mousse, it covers quickly: a small amount is enough to be dissolved evenly using the fingertips, a brush, or a beauty blender.
It has a natural-looking matte finish that minimizes pores.
It doesn't take much for high coverage, offers a long-lasting matte effect.
Also suitable for sensitive skin.
6. L'Oréal Paris Accord Parfait Mattifying Oily Skin Foundation
It is the foundation with a fine texture and a natural finish. It blends harmoniously with any skin tone thanks to the availability of a full range of shades.
The letter you find on the pack gives you an indication of the undertone.
Choose R if you have a Rosy skin tone, N if you are looking for a Neutral result, or D for a Golden Glowy effect.
The innovative formula with an 80% moisturizing base and enriched with hyaluronic acid improves the skin's quality in a couple of weeks.
Complete range of shades for every skin tone, Optimize skin quality in two weeks
Long duration
7. Vichy Dermablend 3D Correction Oily Skin Foundation
Covering but light, it hides flaws and smoothes raised imperfections, smoothing out the complexion.
It acts on shiny skin, visibly reducing blemishes and marks and leaving the face homogeneous and without a mask effect.
The salicylic acid in the formulation is an exfoliating active that helps fight pimples, excess sebum, and imperfections. Spirulina has a soothing impact on redness.
Suitable for sensitive skin
Eliminate excess sebum
Reduces redness
Match the hue to the complexion
This footstep needs to be done with care. Otherwise, it could leave you with a mask-like complexion.
The ideal way is to apply the corresponding shades along the jaws and check all the shades between them.
The foundation that seems to disappear after the application is the perfect one for you.
Determine the undertone
Look closely at your bare skin. How does it look? Does it look golden or rosy? Or both?
This factor is crucial to understanding what your undertone is. If your skin has a golden touch, you most likely have a warm undertone.
And, If it is more pinkish, you will have a cool undertone.
If you notice the combination of gold and pink, you belong to a neutral tone.
Look at the wording "in warm tones" or "in cool tones" on the foundation box and select it according to your needs.
Type of finish
The finish can be described as the kind of effect you are looking forward to on your foundation.
It can be classified as opaque, semi-opaque, or illuminating. Since we want to find a suitable product for oily skin, we need to reduce excessive shine.
So look for a foundation that allows you to achieve a "matte finish."
A cosmetic of this type works by absorbing all the oil, thus giving flawless skin with a finish with no large pores in evidence.
People with combination skin should also stick to the dull category.
Also Read: Shampoo for men – Suitable compositions, Best men's shampoos
Also, You can find more helpful resources at The Who Blog.