Sugar Wax
Sugar wax removes hair from the roots, so it takes longer to grow back later.
Shaving is one of the fastest ways to remove body hair, but it is not as effective as waxing and painful.
Chemical hair removal products mostly use an ingredient called calcium thioglycollate to remove hair.
This chemical can irritate the skin, and it doesn't smell very good either.
Fortunately, you don't need to stop waxing to prevent these chemicals from coming into contact with your skin.
Instead, we will see how we can make our wax with natural items like sugar and water.
How to make homemade wax for hair removal?
Sugar wax costs a few pennies to make one batch and is just as effective as the commercial varieties we can buy in a store.
At the same time, it waxes; it also acts as an exfoliator, leaving the skin clean and radiant.
Areas where we can use this depilatory wax, are Armpits, Legs, Face, Bikini area.
Materials required to make homemade wax
2 cups of sugar.
1/4 cup of lemon juice.
Frying pan, or Saucepan
Tea Tree Essential Oil.
Candy thermometer (optional).
Glass bowl or jar.
Dish or bowl suitable for microwave.
Popsicle stick.
Cloths.
Steps to make Sugar Wax?
Step 1
Mix 2 cups of sugar, 1/4 cup of lemon juice, and 1/4 cup of water in a saucepan, optionally.
We can add one or two drops of essential tea tree oil to give it fragrance and take advantage of its properties.
Step 2
We put a pan or a saucepan in the kitchen with the mixture at a medium to high temperature.
Step 3
We must continuously stir the mixture while it melts and develops a consistency similar to that of syrup.
Sugar burns easily, so you don't have to stop going for too long, or you may lose all the work and ingredients.
Step 4
Be careful that the mixture turns a golden brown color. We can also place the tip of a candy thermometer in the mix.
The wax is ready when it reaches approximately 125 degrees Celsius.
Step 5
We remove the sugar wax from the heat and place it in a glass bowl or jar. The wax needs to be calm for at least two hours before using it.
Sugar paste recipe with sugar and lemon
100% ORGANIC AND VEGAN
Five parts of sugar – 500 g of sugar
1 part lemon juice – 100 g lemon juice
Duration: around 1 hour to make
The lemon juice should be freshly squeezed. Alternatively, you could also take the acid from the yellow plastic lemon.
I recommend using organic products rather than applying something chemically prepared.
Even if the recipe works the same way, I do not recommend using unnecessary additives in skincare.
The components of the plastic lemon, water, acidulants, citric acid, and just 20 percent lemon juice can be topped by a real lemon!
Method of using sugar wax – Step by step
Before the first sugaring application, however, the sugar mass has to cool down completely, taking a while due to the high temperatures.
When using, the sugar mass should be about 30 degrees. If it is cold and therefore too dense, it can be briefly heated in the microwave for a few seconds.
With sugar wax, you can easily remove unwanted hair from large surfaces and more sensitive areas such as the bikini line and forearms.
There are several types of sugar wax. Soft-paste is particularly suitable for larger sizes. For the bikini line,
for example, it is better to use a more hardened resin.
1. Prepare the skin
Heat the wax in a heater until it is liquid. The skin must be clean, dry, and possibly oil-free before you start.
So there shouldn't be a layer of (your) body lotion or body oil on the skin. Therefore, apply a preparation foam and talcum powder.
2. Apply sugar wax
Heat the paste in a heater until it is liquid. Use the spatula to remove the paste from the jar, ideally in a
circular motion.
Then shape the wax into a ball with your fingers. Apply the wax with your index and middle fingers and stretch them over the skin against the direction of hair growth.
3. Remove the sugar paste
Stretch the skin before removing the sugar paste. Remove the paste with quick movements in the direction of hair growth.
Benefits of sugar waxing
1. More thorough hair removal
Thanks to the tiny sugar molecules that penetrate the hair surface better.
The hair can be removed more thoroughly and does not break off as quickly as waxing.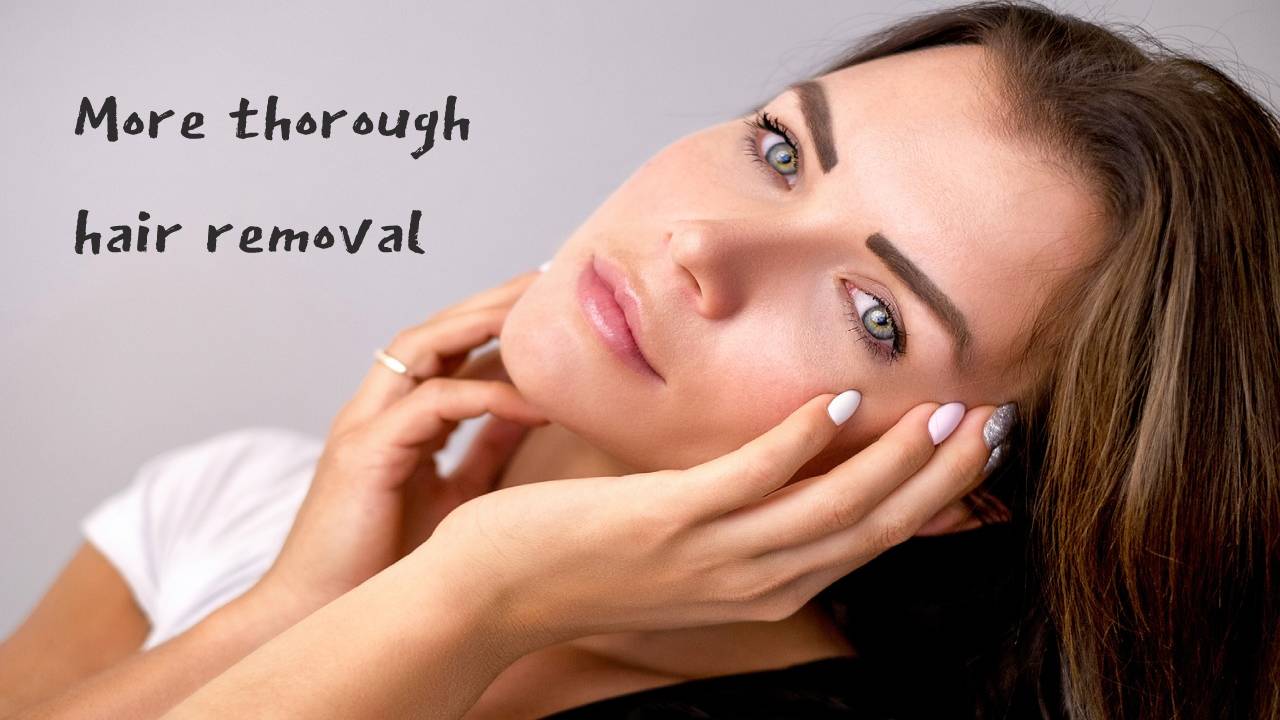 2. Less painful
The hair is drawn out in the direction of growth with sugaring, which is less painful than waxing.
Besides, the sugar mass dissolves more easily from the skin than wax, which means that there is hardly any skin irritation.
3. Slowing down hair growth
If you regularly use the sugaring method, this should slow down hair growth.
In calculation, the hair should grow back thinner and lighter after the treatment.
4. 100% natural ingredients
Sugar, lemon juice, and water do not contain any allergenic ingredients. Sugar even has an antibacterial effect.
5. Hardly any packaging waste
Wax strips from the drugstore are often lavishly packed, not to mention wet razors.
If you make your sugar paste, all you need is an old screw-top jar, in which you can store the leftovers in the refrigerator until the next depilation.
If you don't want to make the sugaring paste yourself, you can buy it ready-made.
Also Read: Airbrush – Makeup, Advantages, How does it work? Best Airbrush makeup