What Is Massage Oil?
Massage Oil has numerous properties and can be used in many ways. Body massage oils also nourish your body and add a shine to your look.
The application as a pure wellness product is just as common as using the oil for therapeutic purposes.
The caring base oils and the added essential oils with their different properties are used in doing so.
All you need to know about Body Massage oils
Body massage oils are an integral part of any message.
It helps lubricate the skin and provides the masseuse with a better surface to work.
Good massage oil is light and fragrant and allows it to glide gently on the skin.
You can also use them with any essential oil as a "carrier" oil.
Can you increase your massage experience tenfold using a high-quality body massage oil?
In addition, there is also the question of which oil is best for you.
It can be overwhelming to look at the different options available. That's why we're bringing you this guide! Let's begin.
The Best Massage Oils
A massage oil usually consists of base oil (base) and additional oil, which provides a pleasant scent or
complements a unique skincare effect.
1. Deluxe massage oil from EIS, erotic, coconut aroma, 250 ml
As long as you have the charming Deluxe coconut massage oil, you no longer need coconuts.
The fresh, sweet scent fogged all the senses, provides relaxation, and at the same time offers a wellness treatment for stressed skin.
It is made up of numerous natural oils that nourish the skin richly and make it soft to the touch
Massages,
Thai massages, or erotic tantra massages – the erotic massage oil fulfils all of these wishes without any
problems.
2. WELEDA arnica
WELEDA arnica massage oil strengthens and warms up,
Before exercising, massage your arms and legs with a few drops of this oil.
It protects against cramps and thus encourages performance. Or apply it after exercising, after a
shower, or bath.
Thanks to the relaxing massage, the muscles do not cool down too quickly and do not react with tension and sore muscles.
At the time, the natural regeneration of the skin is stimulated. Many masseurs and athletes appreciate this oil as an ideal skin function oil.
3. Biossance 100% Sugarcane Squalane Oil
All-in-one oil can be used pretty much from your hair to your face to your elbows to your feet.
I like using it on the backs of my hands when they're feeling scorched.
Not only is this oil super nourishing, but it's also actually entirely weightless and doesn't feel slick on the
skin.
4. Kneipp Almond
Kneipp Almond massage oil for the blossom skin type is good for dry and sensitive skin.
The nourishing Kneipp It is slowly absorbed and exudes its pleasant scent particularly intensely during the massage.
Almond massage oil for the blossom skin type is a valuable component of intensely nourishing almond, jojoba, and sunflower oil enriched with the skin vitamins A & E.
5. Best cooling, Ayurvedic refreshing massage and body oil from nature
Refreshing peppermint is the star of this body oil.
In addition to the massage, you can gently rub the soles of your feet before bed for a calmer sleep or add a few drops to the tub for a soothing bath.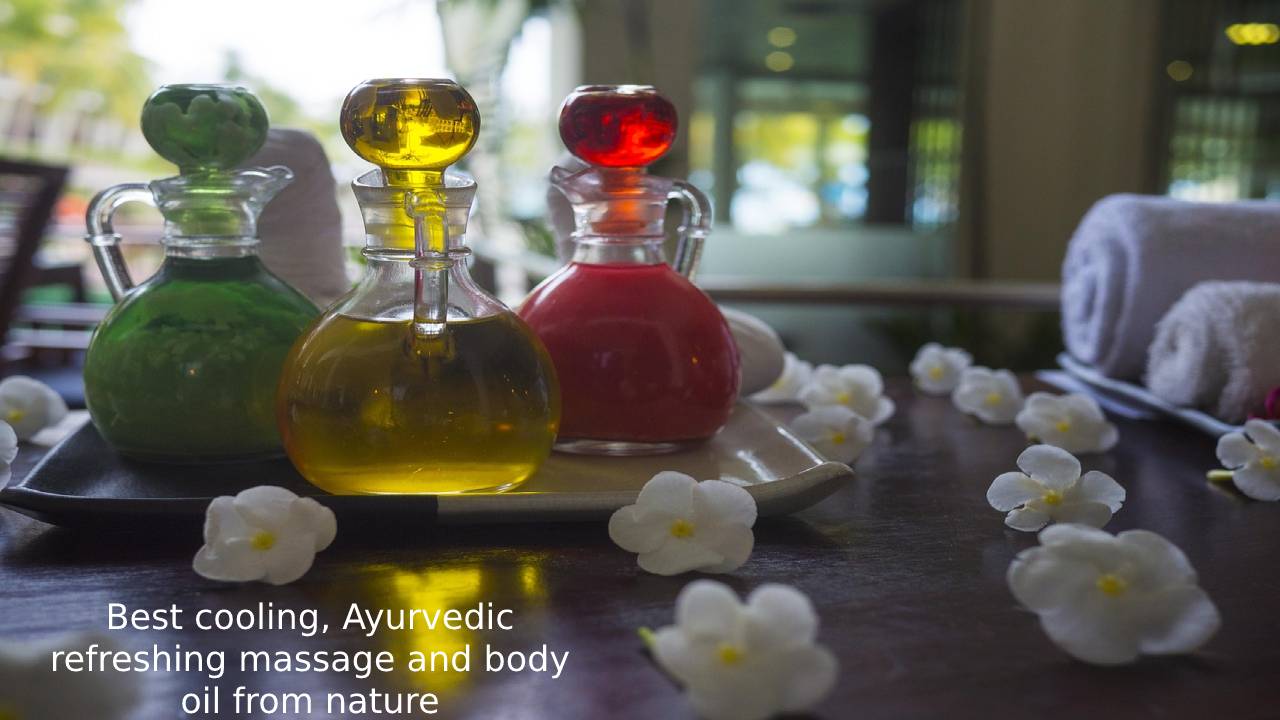 6. Happy Time Out Kneipp, 100 ml
Happy Time-Out Kneipp massage oil with natural red poppy and hemp seed oils ensures well-being and good times.
The atmospheric and joyful scent relaxes the body and mind in the face of stress and tension in everyday life. Natural nourishing oils make the skin spineless and supple.
The oil obtained from poppy seeds leaves the skin silky and smooth. The red poppy is a symbol of dreams.
Hemp oil contains a very high percentage of polyunsaturated fatty acids.
It is one of the precious natural oils. Sunflower oil is used in skincare products for its excellent nutritional
properties and excellent tolerance.
7. MAJESTIC PURE massage oil for sore muscles with arnica
Whether you are a weight lifter or a commuter, this soothing massage oil will help release tension and soothe tired muscles.
Take care of your skin with moisturizing sweet almond oil and treat problem areas with pain-relieving arnica.
One reviewer loves rubbing this product on the soles of her feet after a long day.
8. M3 Naturals anti-cellulite massage oil infused
While massaging the body, tighten the skin.
With unusual ingredients like grapefruit oil and lemon oil, this formula reduces the appearance of cellulite and promotes elasticity.
It also contains apple stem cells, which can help protect your skin's stem cells. The reviewers reported a
noticeable difference after continued use.
Also Read: How long does Nail Polish take to Dry? – Tips for quick drying of the polish.