Juice Cleanse
A juice cleanses a trendy detox diet that uses fruits and vegetables for a short period, for one to three days, to be consumed. It is also known as quick juice.
Fasting is a part of human culture for a long time, and the concept of making fruit, vegetable, or herbal juices for health benefits has evolved over the centuries.
Raw food advocate Norman Walker invented the first modern squeezing machine in the 1930s.
In the 1970s, many people made fresh juices at home, and alternative health professionals recommended extracting juices to cure diseases.
It is believed that drinking fruit juice floods the body with healing foods while flushing out toxins and waste.
Fruits and vegetables are full of minerals and vitamins. Proponents say juicing extracts these nutrients to make them easier to digest.
There are many different types of cleansing juice. Some are homemade juices made from fresh fruits and vegetables passed through a juicer or powdered in a blender.
Some programs include one or more shakes a day to provide protein, fat, and other nutrients for energy supplies and curb hunger or even vegan meals and snacks.
According to proponents, a juice cleanses aids the body's natural detoxification processes by eliminating the diet of sugar, refined foods, caffeine, and other foods.
And also, it eliminates substances that can use up energy to initiate a healthier way of eating.
But, there is a lack of support for a detox statement. Additionally, any short-term weight loss with a juice cleanse is likely to be restored once regular eating habits are resumed.
How to use the the juice cleanse?
Advocates of juice cleansing may recommend different types of juice cleansing, such as:
Drink only liquids for several days
Consume juices in combination with food supplements
Combination of juices with procedures that "cleanse" the colon, such as enemas or colonic irrigation
Drink juices along with specific diets to promote weight loss
Examples of some of the juice blends used in the Scientific Reports study are:
Apple, cucumber, celery, romaine lettuce, lemon, spinach, kale, and parsley
Juice of Apple, lemon, ginger, and beetroot
Apple, pineapple, lemon, and mint
Filtered water, cayenne pepper, lemon, almonds, dates, sea salt, and vanilla pod
Drinking six of these juice combinations every day resulted in an intake of 1,310 calories per day.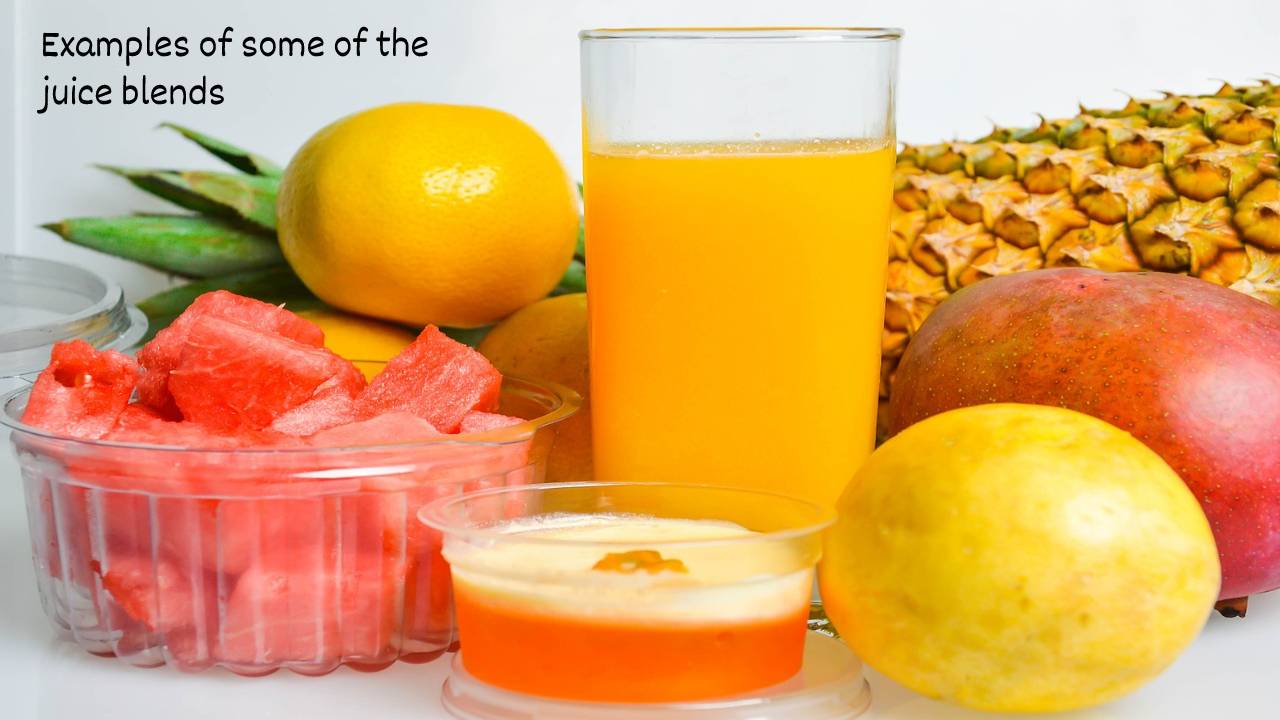 Which detox (juice cleanse) program is ideal for you?
Select Juices, soups, and smoothies according to your taste and style.
If it is this your first time trying juicing, Start with the Classic Detox Menu.
When you feel a little low in tone and want to avoid colds and seasonal illnesses, Choose the Energy Detox menu to strengthen the immune system.
If you need to find the correct alkaline balance, you can follow the Green Detox menu.
Benefits of cleansing juice
Fruit and vegetable juices can increase the levels of essential vitamins.
And also, it increases antioxidants such as folic acid, vitamin C, vitamin E, and beta-carotene," Beaver says.
In theory, juice cleansing is helpful for people who are struggling to eat enough fruits and vegetables.
Side effects of juicing
More extreme juice cleanings are associated with harmful side effects, including diarrhea, nausea, dizziness, and fatigue.
There is no evidence that juice cleansing is necessary to detoxify the body.
The juice can also harm people who have kidney problems or who are taking certain medications.
How to choose a cleansing juice?
There are now dozens of juice cleansing programs to choose from. So it would help if you did some research before you decide.
Some of the best juice cleaners out there, but there are still a few decisions you need to make before you make up your mind.
The first choice is simple. The typical duration is three days because it is useful but not too difficult.
One-day cleanses excellently for beginners or for anyone who wants a quick detox, say on a Saturday after a stressful week.
The seven and ten-day clean should only be used by those who have previously cleaned.
Also need to decide whether you want ready-to-drink juices delivered to your door or sachets of powder to mix with orange juice, nut milk, or water.
There is similarly the option of an utterly homemade juice recipe book.
Powder pouches and DIY options are generally cheaper and more convenient if you have juices at work or on the go.
But ready-to-drink juices make the whole process easy.
The Best Juice Cleanses to Refresh Your Structure
Pressed Juicery Cleanse 2
Pressed Juicery has grown into one of the leading fresh juice brands in the country.
They were so successful because they produce simple, healthy, and, above all, delicious juices.
It cleanses the most popular as it is useful for professionals but accessible enough for beginners.
It's by far the favorite among Spy readers on this list for its quality, taste, and potency.
Cleansing consists of six juices a day that you drink every 2 (two) hrs.
Each juice is prepared for a different time of the day. It will keep your energy and mood as high as possible during the cleansing.
And unlike most other cleanings, you can choose how many days you want it to last.
Three days is an average clean, but try five or even seven days when you're ready.
Suja Juice Cleanse
With over a dozen mixes, you can create your own cleanse.
However, if you're not sure which to incorporate, you'll be glad that Suja offers the 3-day juice cleanse.
One set has seven-7 juices and healthy breakfast recipes. Yes, with this cleansing, you can squeeze and eat.
Bruised Cleaners
If you're hesitant to get on the juice cleaning train, Squeezed is an excellent choice as it offers options to make your journey easier.
You can choose from 1 to 7 days of pressed clean and eat raw fruits and vegetables during the process.
Remember, the purpose of cleaning is to get rid of toxic processed foods. So do your best to keep your snacks simple.
List of some Best Juice Cleanses
Midwest Juicery 2-Day Juice Cleanse: Most Value
Raw Generation: Best for Weight Loss
Super Detox ME 1-Day Hybrid Cleanse: Best one – day cleanse
Pressed Juicery Detox 12 hr. (Half-Day Fast): Best for Intermittent Fasting
Cleanse On The Go three (3) day Detox: Best for Travel
Raw Generation Daily Greens Celery Juice: Best Celery Juice Cleanse
Raw Generation 3-Day Protein Cleanse: Best Protein Cleanse:
Skinny Cleanse by Raw Generation: Best 7-Day Cleanse:
And also: Dry shampoo – How to use it? When to use? Best Dry Shampoos