Introduction
Workplace signs are an integral part of any workplace. They help keep employees safe and informed while on the job and help reduce workplace injuries. In fact, some workplaces may require workplace signs by law. It's important to know which workplace symbols are important to your business and how to use them correctly.
Workplace signs are physical signs keep in the workplace to offer information or warnings to employees. They can be found in all types of workplaces, from companies and construction sites to office buildings and retail stores.
Workplace Signs is an essential part of any workplace – whether it is providing directional information to visitors, informing people of where first aid equipment is, or simply stating that a bathroom is for men, women or disabled use. We see signs and posters everywhere we go, and there is a huge variety available, to suit almost any conceivable requirement – but how are they best install and maintain? Read on for our handy guide.
Adhesive Workplace Signs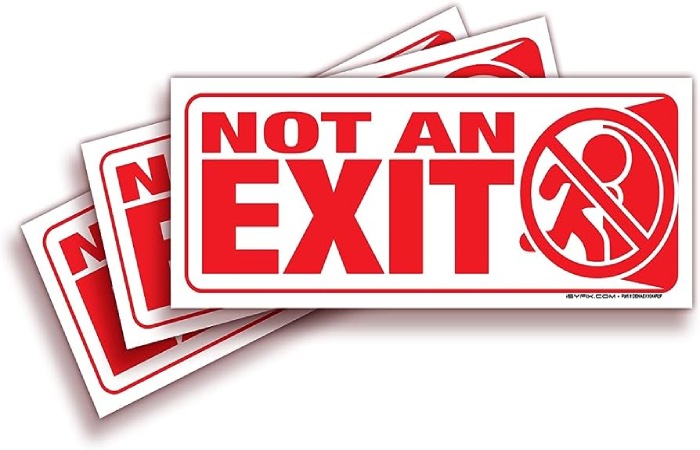 Adhesive signs are the easiest to install – you don't need a hammer or a drill, or any particular skill. These are popular with lots of different types of signs, such as adhesive fire safety signs. To install these, make sure the receiving surface is clean and dry. If there is any dirt, the sign will stick to that and not fully adhere to the correct surface, and if it is wet the sign will slip out of position before adhering fully. For best results, use a spirit or laser level to ensure that the sign is straight, and if you want it to be center on a door or window you can also use a rule or tape measure to get it perfectly in the middle.
When you've got your positioning all sorted and the area is clean and dry, peel off the backing from your sign at one edge, and push it firmly onto the surface. Gradually pull the backing away as you smooth down the sign, taking extra care to remove any air bubbles as you go. You can use a metal rule or a dry squeegee to provide a bit of extra, consistent pressure here if you like.
Door and Wall Plates
These signs are also fairly easy to install, but sometimes they will require a drill and some basic DIY skills. As with adhesives, the key is getting the positioning right, so you'll also need a rule/tape measure and a spirit or laser level. You should install the majority of signage at around average eye-level – exceptions might include smaller signs that inform users how to open a door ('push' or 'pull', for example) or lift call button signs. Make sure that you drill holes to an appropriate depth (and not right through a thin wall or door) and then install wall plugs. Now you can screw the sign into place, making sure to tighten the screws so that they are flush with the sign, or they will be a scratch/snag hazard.
Ceiling Signs
Ceiling signs can be tricky to install, as you need to drill vertically upwards. Be sure to comply with all relevant safety procedures when using any ladder or platform and, if you are close to a doorway, ensure that no one will come through and knock you. Once again, measure your distance from walls to ensure the sign is centred (if that is the goal) and make sure that the sign will sit straight and perpendicular to the adjacent wall. You'll need to take special care to ensure that the Workplace Signs is anchor securely to the ceiling, as it will be subject to draughts from doors opening and closing nearby and if it drops it could be very dangerous.