Right Scrubs – Healthcare workers are among the busiest people in the world. This means that they don't need to worry about what they wear to work every day. But, as with any job, appearance is crucial. This is where a practical, functional, and stylish uniform comes in. We have compiled a list of considerations for choosing the right scrubs so that you will not have a difficult time anymore.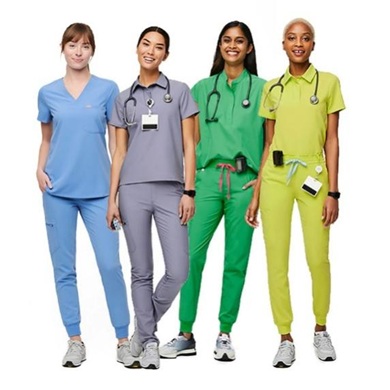 Important Things to Consider
Healthcare professionals spend long hours on their feet running and moving around. A uniform that is too tight, too loose, or just plain uncomfortable is not what they need. Therefore, it is important that you make sure that you will feel comfortable with the scrubs that you will be wearing.
The scrubs should not be too loose or too small. You should be able to fit it properly and feel comfortable. You will be moving around a lot and may need to bend or move around during your workday, so don't wear tight pants. You should also consider your body type, such as whether you are tall or have a broad shoulder. If you have a larger belly or large bust, dark scrubs are available.
A uniform is an essential part of healthcare. A professional appearance helps patients feel confident about their abilities and how they approach the job. It also makes them feel that they are in safe hands. This applies to all industries, but it is particularly important for medical settings, where patients must feel secure, safe, and well cared for.
Quality is a key area of healthcare uniforms. The medical staff needs uniforms that can be washed hundreds of times and still look fresh and clean. Due to their work, they may require additional laundering at higher temperatures. Make sure you get your medical uniform from a reputable and outstanding supplier. You should look for high-quality fabrics that have been tested and proven durable. Your uniform should be able to withstand the demands of your job. Take note that your uniform protects your skin from chemicals and bodily fluids. Thus, the quality of your fabric is also important.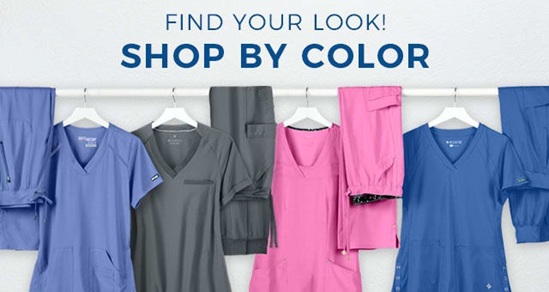 There are many colors available for scrub suits, including sky blue, yellow, navy, burgundy, and black. It's easy to ask, "What color of scrubs should I wear?" Check with your hospital, clinic, or healthcare center to see if there is a color code. There are many scrub colors, so you need to choose the right color. You can buy the custom scrubs you want if your hospital doesn't have a dress code.
Other Notes
You will be able to carry your essentials such as gloves, thermometer, and pen with you in a well-designed scrub suit.
Side slits will allow you to move more freely. If you're a woman, you should look for long tops that have side slits. These tops will make your body feel more comfortable.
These scrubs are the best to wear, and they are made from a mix of cotton and polyester.
Comfortable footwear is as important as having the right scrub. Comfort and productivity go hand in hand for those who work in healthcare, such as nurses, who often have to be on their feet for long hours. So make sure that you pick the best nursing shoes to protect your posture and feet too!
Final Thoughts
Right Scrubs -You shouldn't underestimate how well-fitted scrubs can affect your comfort, performance, and even motivation. You don't have to worry about being too skinny or overweight. A well-fitted scrub suit can make all the difference. They allow you to move freely and without restrictions. We hope this blog post can help you a lot. Thanks for reading!