Hairstyles for women over 60
Hairstyles for women over 60 are not easy to find. It is worth paying attention to hairstyles suitable for aged women of any build.
For slim and thin women, the priority is always the desire to look stylish and young.
At 60, we avoid overly structured cuts, such as a neat square or a bowl cut, which require a precise and efficient chisel stroke. Very trendy, they harden the features after a certain age.
Hair pulled back that clears the face
Straight hairs will emphasize and harden facial features. Result? We risk appearing older. Not great.
We have put together many tips to find the most suitable hairstyle according to his face's shape.
The milestone of 60 years is spent in but also on the head! Hair length assumed pepper and salt; glasses let's see the haircut that will make you love your age effortlessly.
It's not always easy to find the hairstyle that suits us best after 60 years, between our type of hair, which
changes with age, and the expectations of a sometimes a little narrow society.
Let's disentangle the real from the fake to find the ideal cut that will allow you to enter in style into your sixties.
As at any age, we start with a styling that highlights the shape of his face. Square face, Oval?
Somewhat triangular or diamond-shaped? Then, we opt for the straight cut according to his age.
Haircuts to adopt at 60 and over
Take care of your hair matter
Whatever your haircut's length and style, it is essential after 60 years to have a clean material and a maintained color. Do you have colored hair?
Avoid the root effect that makes you look ten years older. Is your hair natural?
Regularly use yellowing shampoos to neutralize yellow highlights and even out your color.
Do away with very long hair
After 60, it's hard to have hair below your shoulders without looking older.
If you need to keep a little length, opt for a mid-length, square, or shoulder-length cut.
Note that these haircuts do not allow you to let go, especially in shaping and caring for the lengths.
Opt for a short feminine cut
Contrary to what one might think, not all short haircuts have a rejuvenating effect. Concise models of the boyish type can tend to tire and harden the features.
To soften your Oval and hide some fine lines, keep some volume and length on the top of the head, neck, and forehead.
Finally, avoid sharp graphics and asymmetrical, too strict.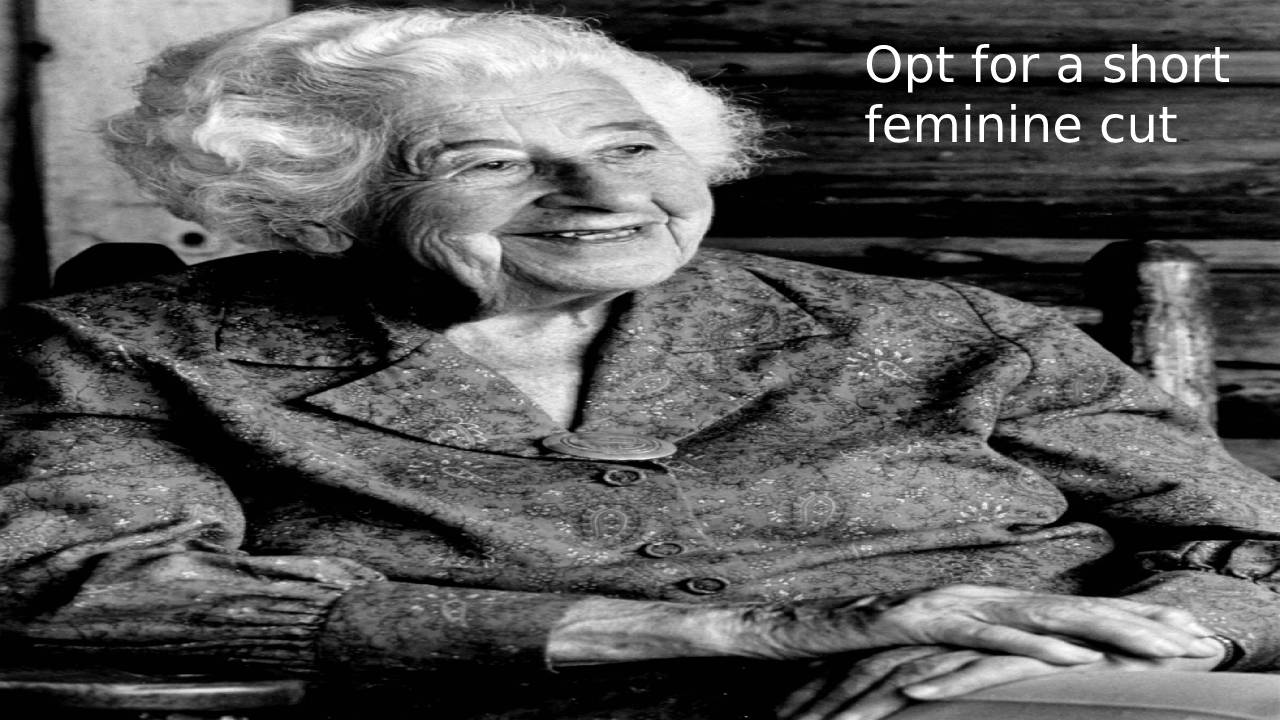 Don't degrade your material
As hair is often thinner and thinner after 60 years, it is important not to degrade your cut too much.
Opt for cuts with full and round lines, barely tapered on the face's edges and the tips, to keep a pretty material and a maximum of volume.
Haircut and face type
When selecting a suitable haircut, one should take into account the type of person. Should leave soft waves and curls to young women.
Long haircuts with a short nape will help hide the outlined fullness, blurry face contour.
It could be Four of a Kind for slim women or a graduated version of this hairstyle for full women.
Not all ladies of an elegant age are ready to decide on a pimp pixie haircut.
And in the meantime, it adorns both the owners of the triangular face and the classic Oval owners.
If you want to get a rejuvenating effect with a round face, you should choose the more standard versions with broken and broken lines.
How to take suitable hairstyles?
You can pay attention to the available stylistic solutions and choose the best one for creating your image.
For thick and rough hairs
If the hair is not completely gray, it is fat and dense, rather stout, and then you should choose the simplest for their geometric haircuts and hairstyles.
It will look like a version with a classic car or a "garcon" haircut, covering the ears. In this case, set the desired shape and taming curls will be much easier.
For thin and soft hairs
The most problematic age at the age of 60 is thin hair, which, combined with gray hair, begins to look fluff. In this case, the stylists have their own decision.
Graduated haircuts, in which part of the strands are responsible for creating the shape, remain quite long. While the rest of the hair is significantly reduced, they allow you to create very compelling images.
You can put this hair on in seconds; it dries instantly after a shower and looks very impressive under any circumstances.
Features of graduated haircuts can be attributed and their femininity. This shape is merely impossible to imagine on a man.
They also allow quite bold experiments in coloring, enabling you to feel the freedom and ease of changing the image entirely and combined with decorations.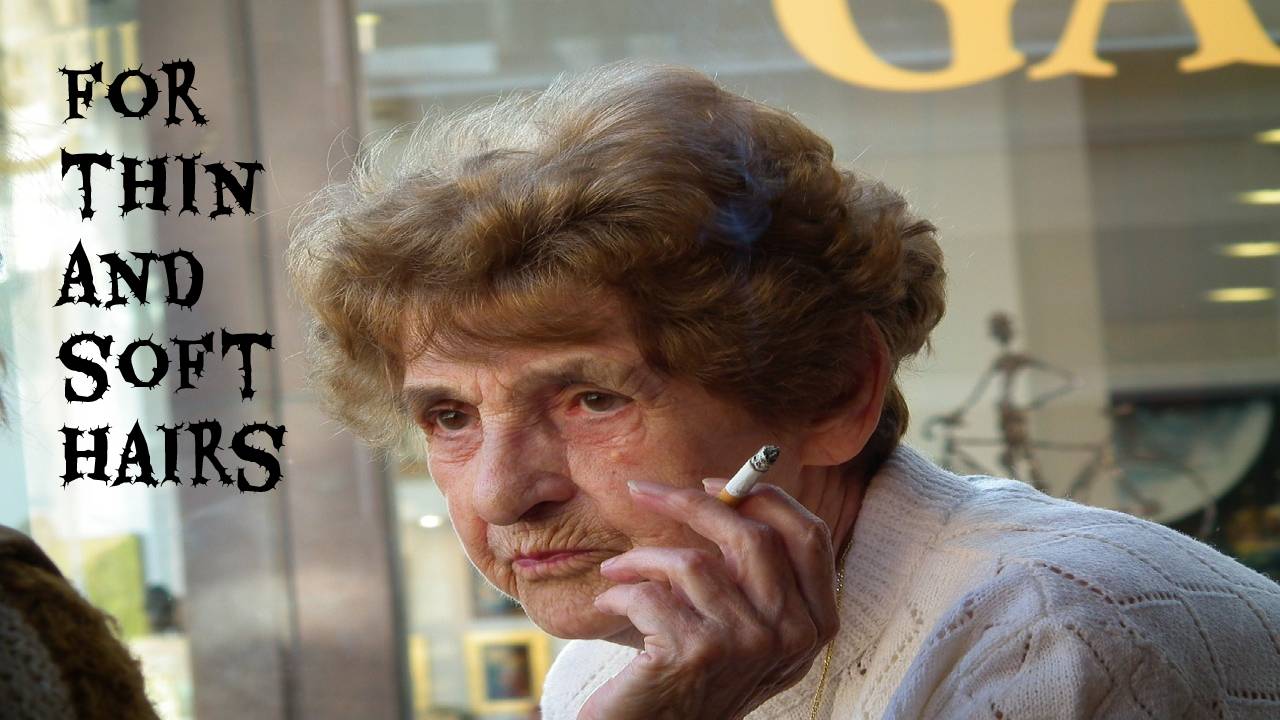 Trends in hairstyles for women over 60
Medium layered haircut
Short Auburn Bob with layers
Medium Layered Hairstyle with Bangs
Bob with blonde feathers and height at the crown
60+ Short salmon and chili
Medium white feather hairstyle
Hairstyle with layers of feathers and an undercut at the nape of the neck
Soft Blonde Curly Bob
Red and blonde hairstyle with shorter feathers
Medium blonde Balayage hairstyle with dynamic layers
Also Read: Hair Dyes – Natural dyes – How they work? Characteristics and Types
Also You can find more helpful resources at royalbeautyblog