Trends that mimic the look of a perfectly glazed donut are everywhere right now. First, it was the iconic glazed donut manicure, which, to be fair, is totally gorgeous and still quite popular. Glazed donut-inspired nails are achieved by a mix of neutral polish, chrome powder and a shiny top coat. The result is a universally flattering nail look that bears the appearance of a freshly glazed donut. In the same vein, glazed donut-inspired skin is sunkissed, luminous and super healthy. Though there are different versions of the look, many focus on a dewy "glaze," neutral accents, glossed lips and lots of highlighter.
Next up for the trend? Hair, of course! Glazed donut-inspired hair is going viral, and for good reason. It's a beautiful and versatile look that applies the best parts of the trend to the hair. The best part is that the look can be created at any salon! Here's everything you need to know about glazed donut hair, how to get the look and more.
What Is the Glazed Donut Hair Trend?
If you're familiar with other glazed donut-inspired beauty trends, you might already have an idea of what glazed donut hair looks like. The hair trend is subtle but very pretty, and it gives off major beach vibes that are both manicured and effortless. Glazed donut hair is all about a healthy, shiny look, which can be created using professional hair color as well as maintaining a great hair care routine with professional hair care products.
The glazed donut hair look generally involves a mix of gloss, highlights and neutral to warm tones throughout the hair. Just like the glazed donut nail and skin looks, glazed donut hair is made up of light, glossy neutrals as opposed to cool tones or very dark shades. For this reason, it's a light and refreshing option for many! The mix of highlights, lighter colors and warm tones make this look suitable for any season, hair length or skin tone.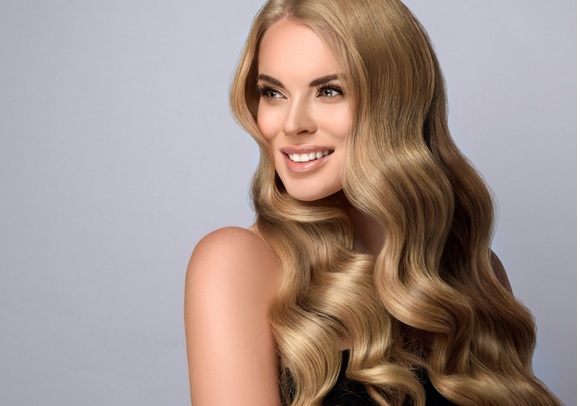 How to Get Glazed Donut Hair
Whether you're a stylist looking to stay on top of the latest trends or a client searching for your next look, it's a good idea to educate yourself and know what people are talking about when they refer to this particular hair trend. In addition to recognizing the final, finished look, it can help to know what it means to create glazed donut hair. Here are a few key concepts and steps required to get the look:
Start with Healthy Hair: Glazed donut hair is all about a shiny and healthy look. The "glaze" is interpreted as shine in the hair, so dull, dry or broken strands simply won't do. Before any color, highlight or gloss is applied, it's important to create a good base for the look. For some, this might involve a trim and a quick deep conditioning treatment. For others, it might involve a longer restorative process to hydrate the hair, restore scalp health or undo months of damage. Either way, it's so important to start with a healthy head of hair because it will make the end result that much better!
Choose Cohesive Shades: When it comes to applying color, it's all about gathering a group of harmonious shades that blend well together. For this look, make sure to focus on creamy, warm neutrals, light accent shades and glossy highlights. Stay away from icy blonde shades, ash colors or anything that's on the cool-toned side. It's a good idea to stick to an aesthetic that involves a ton of shine, dimensional warmth and a light to medium amount of highlights that get more intense as they move down the length of the hair.
Gloss It Up: After color application comes an extra gloss application. This will add luminosity and shine to the color that has just been deposited! A gloss is crucial to this look to create the "glazed" appearance that makes glazed donut hair look so iconic. The more glossy shine, the better!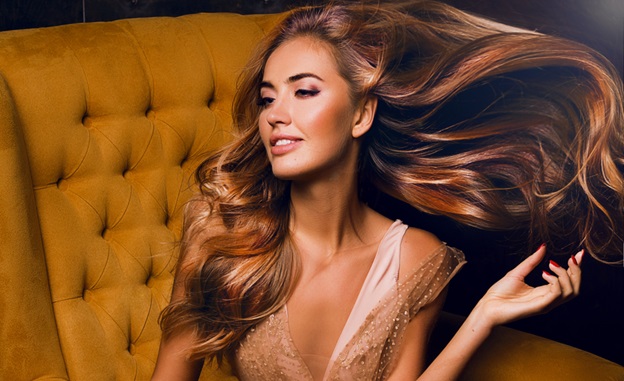 Maintaining Glazed Donut Hair
Keeping up with a glazed donut hair look is mostly about using top-notch hair care products, which will ensure healthy hair. Most importantly, be sure to use a professional shampoo and conditioner as well as a heat protectant regularly. A great at-home routine, regular trims and color touch-ups at the salon will keep glazed donut hair looking healthy, shiny and fabulous!