Gifts for Kids – Kids are one of the most precious living things in the world. They bring us joy, laughter, and comfort every time they smile. Now, it is the time to appreciate their little gifts by giving them a present. It doesn't matter what time it is, could be their birthday, holiday, Christmas, or any other occasion, as long as it is from the bottom of our hearts, kids will accept it wholeheartedly. If you are still looking for fun gifts today, we will help you out as we gather in this article the top five most adorable Gifts for Kids you can buy this 2022.
Look at These Five Fun Gifts You Can Buy
KidiZoom Camera
Kids love taking photos and videos with their phones, but you can't just take a regular smartphone camera to your kid's party or sleepover. The KidiZoom is a camera that fits in your kid's hands, making it easy for them to take selfies and videos without having to hold it up high on their head! It also comes with a protective case so they don't have to worry about dropping it off every time they go outside or hiding it under their bed. It's easy to use and super fun to use, so it's a great gift for any kid who loves photography!
LEGO set
It is an amazing gift for children who love to build things and play with their toys. They will be able to create amazing structures with the help of the kit. You can find different sets that have many pieces and accessories, so it will be interesting for them to explore their creativity while creating something new every time they play with it.
Nintendo Switch
Nintendo Switch is another great gift idea if your child loves video games as much as he or she loves playing with other toys at home or outside! The Switch lets them play all sorts of fun games like Fortnite or Minecraft without having to worry about getting tangled up in cords or having too many devices buzzing around the house at once! You can buy this console online or in stores near you, which will allow you to give it directly to your kid without having any problems with shipping costs or delivery times.
DIY Bracelet Kit
If you have a DIY-oriented child in mind, then buying him or her an educational bracelet kit could be a good idea! This kit includes all sorts of materials needed for making bracelets such as tape measurers, pens, scissors, glue sticks, and more! Your kid can learn how to be independent by making his or her own accessories. Plus, it could be a great source of bonding between the two of you.
Custom Plush Toys
If your child loves animals or cartoon characters, then this is the perfect gift for him or her. A custom plush toy is always a great gift for kids, but what makes this one so special? It's a plush toy that you can customize with their own photos or designs. You can also upload an image of your child, or put together a collage of their favourite photos and create something truly unique and personal. Definitely, your kid will love receiving something special like this!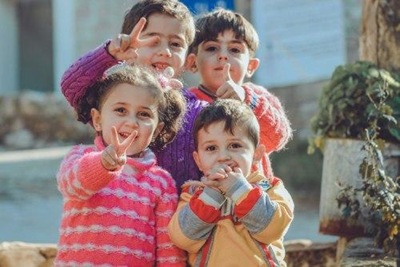 Conclusion
Gifts for Kids can have sentimental value when you give them from the heart. No matter what the occasion is, as long as you buy them presents, they will feel happy about it and be more grateful for the time that you spent giving them gifts. If you want to feel the fluttering in your heart whenever they smile, you cannot help but give them a present. To have the cutest and happy moment, you can buy gifts based on this article and learn more about these adorable gifts. Good luck!