Moisturizers in creams
Moisturizers draw water from the dermis – the second and thickest layer of skin – and carry it to the epidermis – the skin's outermost layer.
If the humidity is above 70 percent, they can even suck moisture out of the air.
Moisturizers in creams increase the amount of water that the stratum corneum – the outermost layer of the epidermis – can hold.
It helps repair dry and cracked skin, providing maximum hydration and reducing skin irritation.
Moisturizers also promote flaking – the wear-and-tear process of Corneodesmosomes that hold skin cells together.
They act as a barrier, preventing external chemicals from coming into contact with the dermis.
Types of moisturizers in creams and cosmetic products
Moisturizers are present in various cosmetic and personal care products that provide hydrating benefits.
There are two types of moisturizers: synthetic and natural.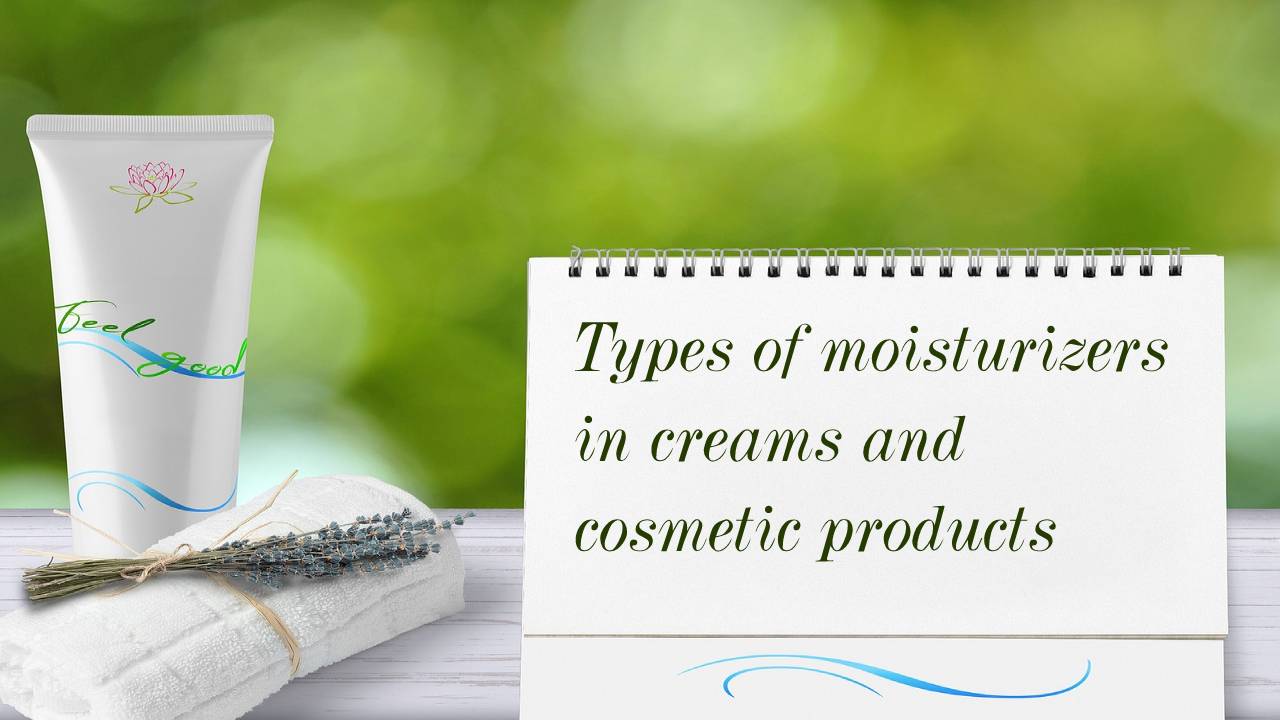 1. Synthetic moisturizers
Synthetic moisturizers are quite common because they are less expensive to produce than natural moisturizers.
They lock in moisture to some degree, but they don't provide any noticeable nutrients or skin benefits.
And also, they hydrate the skin in the short term and dry it out for a long time.
2. Natural moisturizers
They are much more interesting, and they serve a dual purpose.
On the one hand, they draw moisture to the skin's surface and, on the other, they bring great water and nutrients to the deeper layers of the skin.
Thus, natural moisturizers improve the hydration of the skin.
Some natural moisturizers are hyaluronic acid, aloe vera, honey and seaweed, and marine extracts.
Moisturizing face creams
Finding the best moisturizers on the market was not easy, and they are a staple for my skin.
Since I began to notice it dry and lacking in hydration, I began to investigate which creams were ideal for my skin that would nourish and respect my facial health.
Even skinned was me. And that is rare for me because my skin is a combination, and so far, I have used a good moisturizer.
Discover that many of the creams that are sold incorporate toxic preservatives in their ingredients and that they can harm our health.
The Best Facial Moisturizers
1. Olay Regenerist Micro-Sculpting Cream
Once you try this anti-aging drugstore face cream, it'll be hard to go back to using anything else.
And that's it works well—addressing the appearance of wrinkles from day one, and we're not kidding around about that.
Thank the hyaluronic acid-, amino-peptide complex II- and niacinamide- creamy formula for that, which corrects aging signs and reveals a more youthful-looking complexion.
When Byrdie contributing writer Bianca Lambert tried this product, she was impressed with how soft and hydrated her skin felt.
2. Peter Thomas Roth Water Drench Hyaluronic Cloud Cream Hydrating Moisturizer
If your skin is oily, your moisturizer should be lightweight but hydrating enough to balance your complexion.
Peter Thomas Roth's Water Drench moisturizer contains an impressive 30% hyaluronic acid as well as ceramides to smooth out and repair skin.
While most moisturizers might be too emollient, this one comes in a whipped, cloud-like texture that feels like a smooth gel on the skin.
Reviewers said it plumped up their skin without leaving a greasy residue (an enduring part of having oily skin) and that makeup glides over the moisturizer with no issue.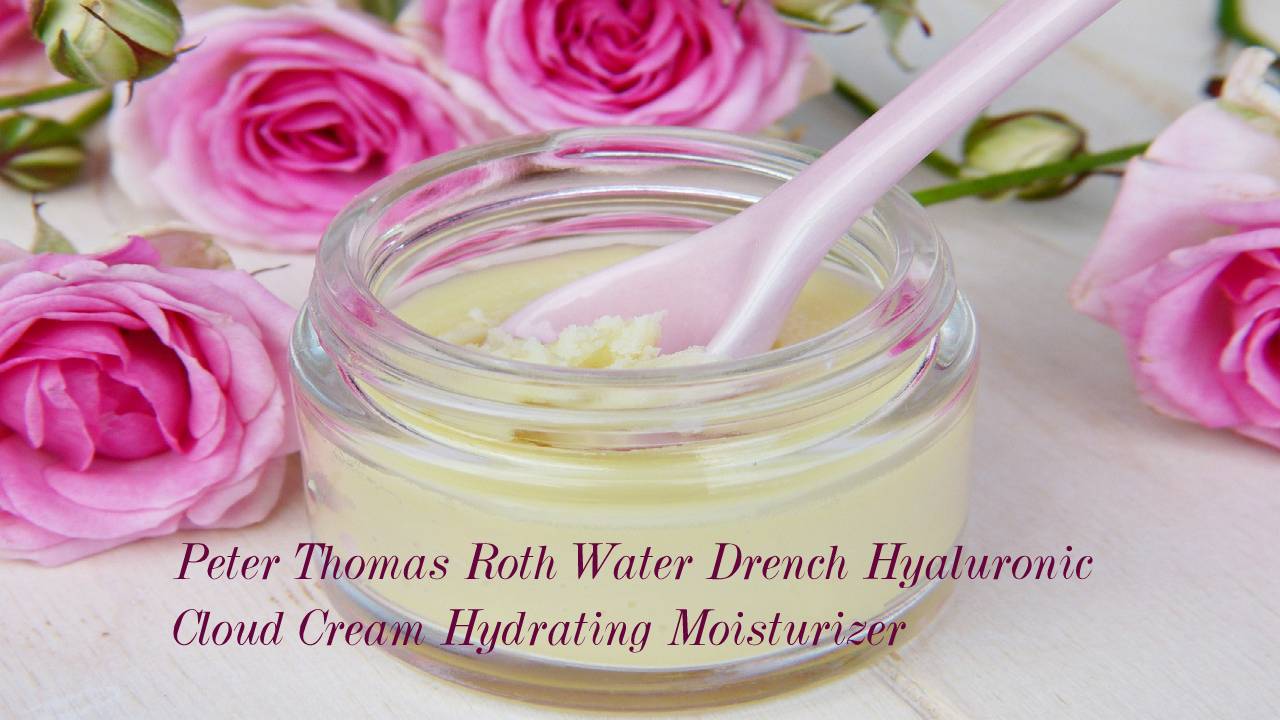 3. CeraVe AM Facial Moisturizing Lotion SPF 30
Oil-Free Day Cream:
Use this daily facial sunscreen as the last step in a morning skincare routine.
If layering with an eye cream, moisturizer, or face serum, apply Cerave AM face lotion after other product
applications have been fully absorbed.
[Niacinamide Sunscreen] Contains hyaluronic acid to lock in moisture in the skin and niacinamide to help soothe the skin.
MVE technology provides hydration throughout the day
Essential Ceramides:
Ceramides are found naturally in the skin and makeup to 50% of the lipids in the skin's barrier.
All CeraVe products are formulated with three essential ceramides (1, 3, 6-II) to help restore and maintain the skin's natural barrier
Gentle on the skin:
Suggested for daily use by the Skin Cancer Foundation. Fragrance-free, oil-free, non-comedogenic, paraben-free.
Suitable for dry skin, sensitive skin, oily skin, and acne-prone skin
4. L'Oreal Paris Skin Care facial moisturizing facial cream, Revitalift Triple Power anti-aging
Revitalift Triple Power Broad Spectrum Sunscreen SPF 30 is a daily facial moisturizer to visibly reduce wrinkles, firm and brighten skin in 1 week.
It is framed with 3 of the best-recommended ingredients: Pro-Retinol, Hyaluronic Acid & Vitamin C.
After use, skin feels smoother, softer, and more supple with hydration. In 1 week, wrinkles are visibly reduced, firmness is improved, and skin tone is brighter.
Dermatologically tested for safety, absorbs quickly, is not greasy, does not clog pores, and is suitable for sensitive skin, paraben-free, mineral oil-free, dye-free, hypoallergenic.
Apply to facade and neck in the morning after cleansing and apply a serum, layering well under makeup.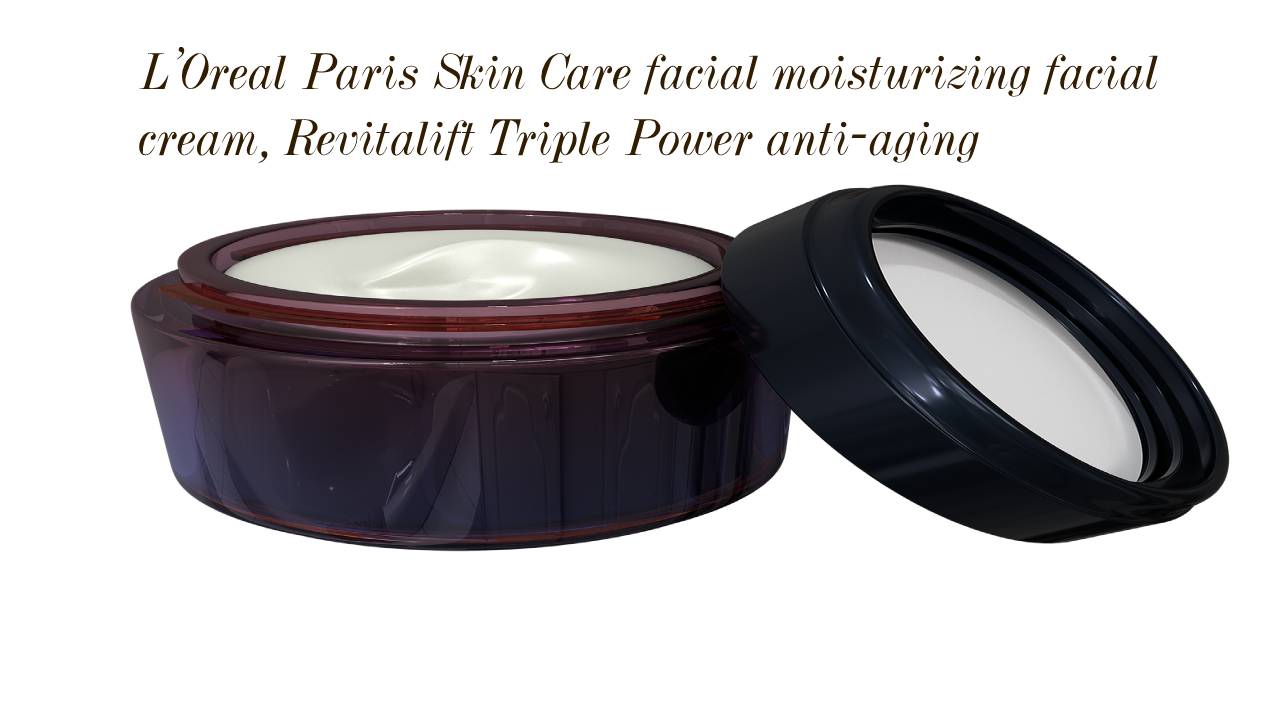 Which Moisturizer is Right?
Which face cream suits your needs is different. As a rule of thumb: dry skin needs more oil, oily skin more moisture.
Factors such as time of year, care habits, and tolerance are also decisive for the right choice.
It is best to seek a dermatologist for more severe skin problems such as acne, eczema, or susceptible skin.
1. Moisturizer for normal skin
Normal skin has a balanced moisture content.
However, slightly moisturizing cream can help it to retain it and protect the skin against environmental influences – for example, with moisture-retaining ceramides.
2. Moisturizer for combination skin
With combination skin, our face has both dry and oily areas. The face cream should therefore provide moisture and also have a matting effect.
Try out for yourself which composition your skin tolerates best.
It is better to use few care products not to irritate the skin with too many active ingredients.
Also Read: Lighted Mirror – How to choose mirror? The best lighting for makeup mirror