Workout Leggings – If you're looking for a way to exercise in style, the perfect pair of workout leggings can help you do it. Finding a pair that fits well and looks flattering is essential, but there's more to consider when shopping for your next pair of leggings than simply size or fabric thickness.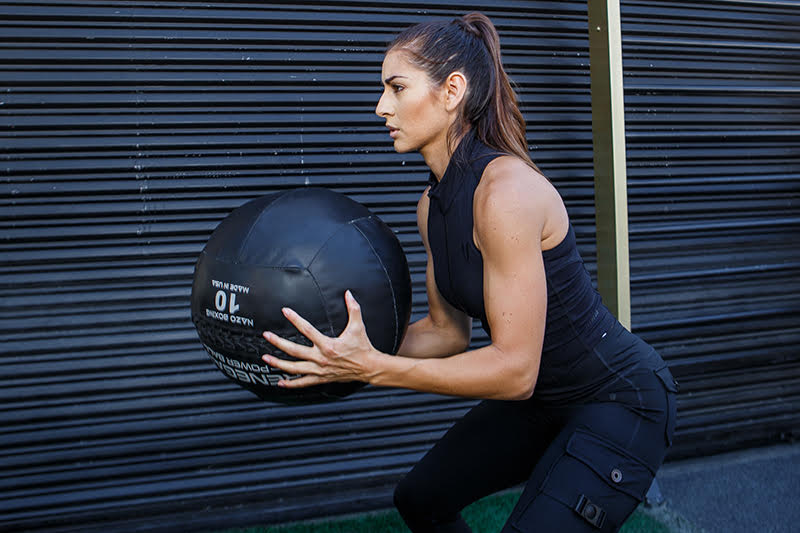 Take a look at these five tips to make sure you're making the right decision when buying athletic leggings. 
1- Material
When buying workout leggings, you'll want to look for a fabric that is breathable and wicking. This will help keep you dry while exercising.
You'll also want to look for a fabric that is durable and stretchy. You don't want your leggings to rip or tear as soon as you wear them!
It's important to find workout leggings that are lightweight and soft. If they're too heavy, it might be difficult for you to move around in them when exercising or doing normal tasks like going up the stairs or squatting down for something on the ground (like picking up your child). Other considerations include finding workout leggings that are quick drying and actually do what they claim – many companies market their products by explaining all the benefits of their product but fail at delivering on those promises once purchased.
2- Size
You should always make sure you know your true measurements before buying workout leggings. For example, if your measurement is anywhere between 26 inches and 36 inches, then size down one size from what you would normally buy.
If your measurement ranges between 37 inches and 42 inches, then stay on target with the size recommended by the brand/style (usually medium). Anything greater than a 42-inch waist will require a large or even an XL in some cases.
No matter what size category you fall into above, it's important not to buy too small or tight because this can lead to chafing and discomfort during exercise!
3- Stitching
Finding the best workout leggings means looking for reinforced stitching, double stitching and flatlock stitching. You also want a pair with a gusseted crotch, which is basically a flap of fabric that prevents your thighs from rubbing together. 
This extra layer of fabric will protect your skin from chafing and irritation as you move during high-intensity workouts.
If you're shopping online, be sure to look at pictures closely! The quality differences between good and bad pairs are often subtle and hard to notice in photos alone—but if you know what to look for, it won't be too difficult to spot which leggings have been made right by their manufacturers (and which ones could use some improvement).
4- Wicking Capabilities
Wicking capabilities are important for two reasons: comfort and performance. Comfort is a big deal here because, let's be honest, you want to be comfortable as you move. The last thing you want is chafing or tightness from your leggings holding moisture against your skin or leaving sweat stains on the outside of them. 
This can also lead to blisters and infections if left untreated—so it's worth investing in leggings that wick away moisture at a high rate of speed.
Performance-wise, wicking capabilities will keep you cool during exercise when heat builds up within the body (we've all experienced this). This can also help keep you warm if there's an unexpected drop in temperature while exercising outdoors.
5- Waistbands that don't slide down
Waistbands should be snug and stay in place. If the waistband is loose, the leggings will bunch up around your waist, and you'll find yourself constantly pulling them up.
Avoid drawstring waistbands if you're looking for compression. These are great for comfort—just make sure to check the size chart to make sure they fit right!
Conclusion
We hope you have found this article helpful, and that it has opened your eyes to all the different options available when shopping for workout leggings. Let us know what your favorite pair is in the comments below!