The nighttime moisturizer application is the fundamental step to have beautiful skin. It is often underestimated.
Many women think that their skin does not need it or do not find the time for a small daily gesture to make a difference.
The moisturizer benefits are many, as are the undesirable effects that appear on the skin when it is not adequately hydrated.
We are not talking only about skin but also about makeup because every self-respecting makeup must first start from proper skincare.
So is the moisturizer beneficial? Yes, the answer should be applied daily, even better if used both in the morning and in the evening.
Each skin needs different products.
Difference between a Day Cream and a Night Cream
The big difference between a day cream and a night cream lies in their function.
The main task of day creams is to provide the skin with moisture and protect it from potentially harmful external influences.
Instead, the goal of night creams is to repair and regenerate our skin while we sleep.
Having completely different roles leads to a slightly different composition.
Day creams usually contain moisturizing, antiaging, and antioxidants—for example, hyaluronic acid, vitamins C and E, or collagen. Also, many of them have variable factor sunscreens.
On the other hand, night creams contain more active ingredients due to their regenerative and restorative function. These are amino acids, proteins, or retinoids.
However, they do not contain sunscreen as it is not required. The following table summarizes the main differences between day and night creams.
How is the Nighttime Moisturizer Cream Applied?
It may sound intuitive, but applying the cream overnight requires some technique. It is essential to do the process correctly to get the results you want.
The first step is to cleanse your face well for the cream to work its best. Then take a moderate amount of the product in the palm of your hand.
Use your fingers to spread small amounts of the cream all over your face. Then stretch the product using circular motions from the center outwards.
It is recommended to start over and follow the midline of the face to the chin. Don't forget to moisturize your neck.
Advantages and Disadvantages of the Nighttime Moisturizer
We now know that night creams offer many benefits to our skin, keeping it healthy on the outside and inside.
On certain occasions, unwanted reactions may occur, although they are rare.
The following summarizes the Advantages and Disadvantages of using the night cream.
Advantages
Deep hydration
Skin nutrition
Cellular repair and regeneration
Improvement of microcirculation
Disadvantages
Irritation on contact with eyes
Allergic or hypersensitivity reactions
Best Night Creams
1. Biotherm Aquasource Night Spa
The best night cream 25+
This moisturizer is an excellent choice for younger women starting their night care routine. Not only does it suit normal skin, but it also works on slightly dry, combination, and oily skin.
This cream delights us with the freshness it gives to the skin upon awakening. Thanks to it, the skin of the face is firm, smooth and silky.
Also, the pores and capillaries are invisible thanks to their mattifying effect.
It is important to emphasize that, after applying Aquasource, you can go to sleep immediately because the light texture is absorbed quickly, and the skin of the face is dehydrated.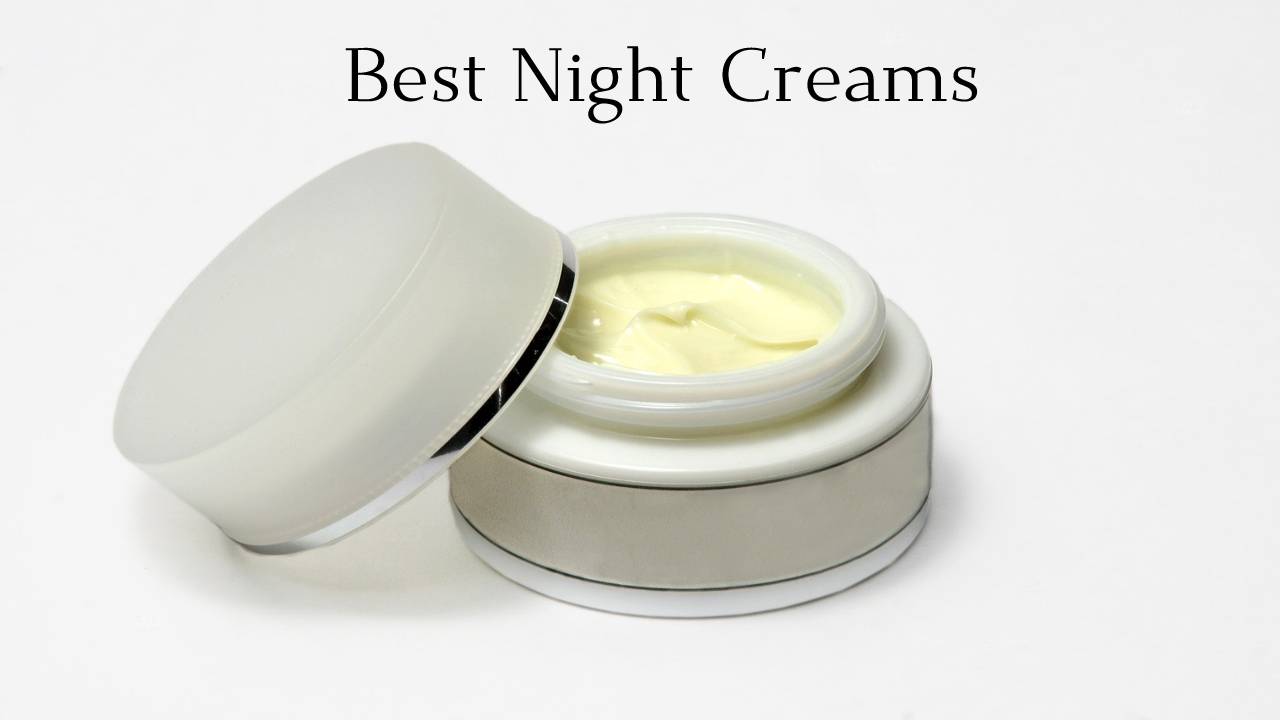 La Prairie Anti-Aging Night Cream
The best night cream 40+
At forty, we need to invest in the best night cream possible. It isn't easy to find a great product that
rejuvenates the skin overnight and is suitable for all skin types.
It is worth looking for an anti-wrinkle night cream that works foolproof and is 100% effective.
The unique cellular complex contained in La Prairie creams works wonders, even for people who until now thought they had to give up skincare.
In La Prairie Anti-Aging's composition, you will find a patented anti-aging complex and vitamins A, C, E, and K.
The vitamin set excellently stimulates collagen production while plankton and malic acid prolong the life of the cells epidermis.
If you want to repair your skin overnight, this wrinkle cream is truly the best possible choice.
In La Praire's antiaging line, you will also find a reliable face serum that can help you fight wrinkles throughout the day.
Shiseido Benefiance NutriPerfect Night Cream
The best anti-wrinkle note cream for women 50+
If you want to have glowing skin even after the age of fifty, you need to invest in a good cream that counteracts relaxation and delays the skin's aging process.
Benefiance NutriPerfect inhibits hormone-induced skin changes and fights the signs of aging, such as blemishes and loss of elasticity.
The cream evens skin tone and reduces the visibility of pigmentation spots. Thanks to this, the face becomes brighter and looks younger.
This cream can firm the skin and make us look at least a decade younger. Besides its effectiveness, we like its pleasing scent.
Glamglow Dream duo
The dual intense moisturizing night treatment
Inspired by Hollywood, Dreamduo is the night cream that works in two phases. You will find two formulas in the jar, one pink and one gray, which will give you a fairy tale skin.
The pink formula, is a serum that offers intense hydration to counteract dry skin and avoid irritation.
Also, it contains antioxidants that slow down the formation of wrinkles and minimize skin blemishes by smoothing the complexion.
After the first phase's absorption (30 seconds is enough), you can apply the gray formula, which functions as
firming and plumping the skin thanks to the green coffee extract and hyaluronic acid.
In the morning, the skin will be rejuvenated and radiant, and it will also be ready for the application of makeup.
Best overall night cream
Regenerist Retinol 24 Night Moisturizer
OLAY
Best value night cream
Revitalift Volume Filler Night Cream
L'OREAL PARIS
Best day and night cream
Age Perfect Hydra-Nutrition Day/Night Cream
L'ORÉAL
Best night cream with retinol
Retinol Correxion Max Daily Hydration Anti-Aging Crème
ROC
Best hydrating night cream
Resveratrol Lift Firming Night Moisturizer
CAUDALIE
Best multitasking night cream
Lift & Luminate Triple Action Night Cream
NO7Skinstore
Best firming night cream
Genius Sleeping Collagen
ALGENIST
Also Read: Olive skin tone – Problems, Best Hair Color for Olive Skin Tones
In addition, you can find more helpful resources at Tockhop.
Related Searches:
[what is the best nighttime moisturizer]
[what is the best nighttime face moisturizer]
[Did cerave change the nighttime moisturizer formula]
[Do you need a nighttime moisturizer]
[Do you need a nighttime moisturizer site reddit.com]
[Is sunday riley ceo serum for a nighttime moisturizer]
[what are some inexpensive nighttime facial moisturizers]
[what should your nighttime moisturizer contain]