pii_email_7dedb73e5505d0497db8 – Are you facing an annoying pii_email_7dedb73e5505d0497db8 error message when trying to access your Outlook account? If so, then you are indeed not alone!
This issue creates headaches for countless users who rely on their accounts to manage their personal communications or work tasks.
Not only can this disrupt your workflow, But it will also make it difficult to stay connected in an increasingly digital world.
Luckily, there's hope – in this blog post, we'll dive into the exact causes of the "[pii_email_7dedb73e5505d0497db8]" Error and show you several proven ways to overcome it. So read on for all the help you need to get back up and running quickly and hassle-free!
What Is pii_email_7dedb73e5505d0497db8 Error?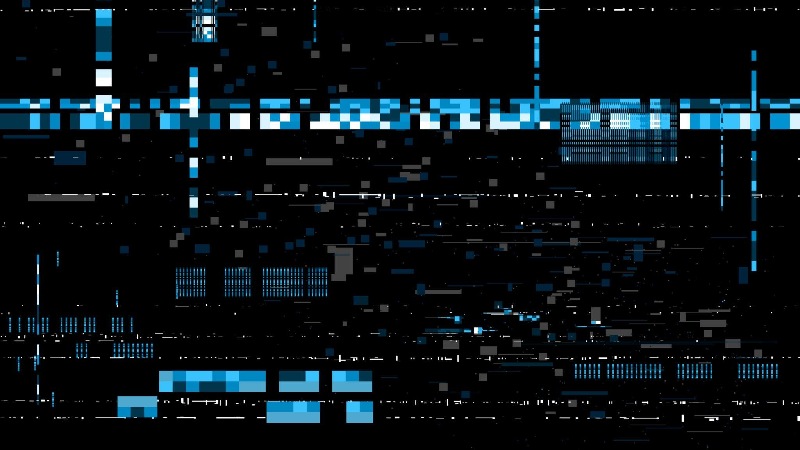 The pii_email_7dedb73e5505d0497db8 Error is a Windows system error. This Error can occur when your computer's registry is corrupted.
Registry files are one of the most crucial components of your PC. These files store all data and configuration settings related to memory, hardware devices, installed software, etc.
So, if these files get corrupted or damaged, it can cause many problems on your PC, including this particular error code 0x0000004D pii_email_7dedb73e5505d0497db8.
Luckily, there are many steps you can take to fix this problem:
Update your antivirus program
Perform a clean boot procedure
Perform a System File Checker scan
1) Perform a memory test. You can also use Windows Memory Diagnostic Tool to do this, or you can also choose to run Memtest86+. Both of these programs are freely available on the Internet.
If memory corruption is detected, replacing it may resolve this Error. But in most cases, it is recommended not to replace the RAM without the help of an expert, as it may lead to permanent data loss or further damage to the PC.
So if you think you have damaged your RAM while trying to resolve Error 0x000004D [pii_email_7dedb73e5505d0497db8], please get in touch with support immediately.
2) Use a registry cleaner to repair damaged or corrupt registry files. But as we have already mentioned above, registry files are necessary for the PC's functioning, so it is recommended not to tamper with them unless you are definite about what you are doing. The Error can also be triggered by malware or virus infection on your computer.
So, if the Error persists after performing all the above steps, it is recommended to scan your PC with an updated antivirus program.
3) Reboot your system in Safe Mode with Networking and try again. If none of the above steps solves this problem, some corrupt Windows components may need reinstalling. In this case, it is recommended to contact Windows Support for assistance.
4) Try a clean install of your operating system or restore from a backup to completely fix the problem. If you have any questions regarding this error code 0x0000004D [pii_email_7dedb73e5505d0497db8], feel free to ask them in the comment section below if you have already solved this problem and figure out how. Please share it with us by leaving your feedback in the comment section below! We will do our best to meet everyone's request.
How to Solve [pii_email_7dedb73e5505d0497db8] Error?
If this Error occurs while users are downloading or updating any program, the best way to fix it is to reinstall the program you were trying to download. This will remove all traces of files and data that are causing a problem with your computer.
If you're having trouble with a software update, ensure you have enough free space on your computer for the installation.
If not, please clean up some storage space before installing. Also, ensure that the correct driver versions are installed and regularly updated.
Another solution to resolve this Error is to reduce the security settings of your computer's browser.
To do this, go to Options or Preferences in your browser menu, then turn off the security settings. Once you've done that, test again to see if you can download the file successfully.
If the issue is still not resolved, try resetting your browser settings. You can do this by going to advanced settings in your browser menu and selecting "Reset". This will restore all your browser data to its factory default settings so that it works properly again.
Finally, if none of these solutions works for you, you may need to contact the program creator or software you are trying to update or install to resolve this issue.
Final Thoughts!
In short, the [pii_email_7dedb73e5505d0497db8] error displayed in your Microsoft Outlook account can be resolved.
We expect that this article was helpful to you, and if you have any other questions or suggestions regarding this article, please let us know in the comment section below!
Related Searches:
[pii_email_e6fdace632f723109838]
[pii_email_d0d162fab880b5e81452]
[pii_email_f899e6915ec5fbce032b]
[pii_email_101aeb0a9d114edd3b45]
[pii_email_2031b8aa05a3e0b21ffd]
[pii_email_81d970376f07d82e5615]
[pii_email_d7b63ef3b0d3a3c1ba0d]
[pii_email_b7eca47dc7dd09e3a909]
[pii_email_780721faf2e0c429c5e0]
[pii_email_ef8d2bce709a0015a56c]
[pii_email_7e85ad72e32632248bae]
[pii_email_9045ddcab0866fc1c324]
[pii_email_4f90f9d82fb8e9c04529]
[pii_email_beb2114a13df05d2cd44]
[pii_email_9b6fc46c645fc7eef820]
[pii_email_757d18cf0792ca50e033]
[pii_email_65fd368325b414dfd70e]
[pii_email_448a21e4af5e58ff4bf3]
[pii_email_3ad0d8b18f87c5667ac9]
[pii_email_259d72d9c835ce96fb96]
[pii_email_e072ea3ee6c24134866e]
[pii_email_a00dfc0748e068beb672]
[pii_email_101161b280335da7785d]
[pii_email_1e933c81109f0f7aca11]
[pii_email_72fbf7ddf7584b7c62b2]
[pii_email_8e22e38bb9ca89a563b6]
[pii_email_c2d2fe4f9f6f31fd5cfb]
[pii_email_5386878a066520613577]
[pii_email_87d969892c68aadaede7]
[pii_email_053897f547d5cd95263d]
[pii_email_a361edcecef97f3d5438]
[pii_email_820eb86b4ce0ab615828]
[pii_email_1e5c61817675f92a96bc]
[pii_email_147c6b44916f5b68a05e]
[pii_email_c26e4d581f42952246e8]
[pii_email_c01bfa536e3018e9a414]
[pii_email_18b90deb96997339c116]
[pii_email_c9f8730280cf00e16aea]
[pii_email_a8840183080e40423b86]
[pii_email_ae9fd3a0594d91b99302]
[pii_email_4d1dd53258e77537ab89]
[pii_email_c20197e7c663a98b5c36]
[pii_email_1a9c95a94e19fad12fad]
[pii_email_a8d47c2af3afc5bca6d7]
[pii_pn_08008e007e6bd0bcd833]
[pii_email_15f36f44e1d754f29ccf]
[pii_email_ad7da5c8c73e37f33f34]
[pii_email_af480a345f01153520f6]
[pii_email_a9b458eec6aa0664df67]
[pii_email_bf08d60e5a97d7ab01ef]
[pii_email_0163b0133d62c56228f3]
[pii_email_828874a9f8dcced7aba0]
[pii_email_9af90a8bd82446d4042a]
[pii_email_09ddb6911cad2ed56bc6]
[pii_email_3410f64be96dea77c60d]
[pii_email_6a1dc3a6c77375c21f6c]
[pii_email_5937f3f17a68714dea6b]
[pii_email_27f330af25eeb7831d95]
[pii_email_a0a577e8a8efd2ba7050]
[pii_email_4275fa4a412075dd90b8]
[pii_email_fea5d671786108a8700a]
[pii_email_300276940579f53b2b00]
[pii_email_6f469efcbefd131ab70e]
[pii_email_11df9f71bbb871f80fc9]
[pii_email_41f85f1baf0ab598fa4e]
[pii_email_d4accf457489de142f79]
[pii_email_bc95a1af7e93a87ce0ad]
[pii_email_b811747da77418222253]
[pii_email_8e18b71b4173dad116d4]
[pii_email_777525bf3eec08caf633]
[pii_email_384cc8faa7c4db5c55d8]
[pii_email_64cdafcbf14b6bb6d397]
[pii_email_949f58dc23b668dd4377]
[pii_email_da2470bf3175129066e1]
[pii_email_395d19194395339519d9]
[pii_email_c4d7649863f3d0c7478f]
[pii_pn_4802f3db9e445f7e04c4]
[pii_email_786d7b92c70aac9375d6]
[pii_email_3eff4b816fc23f0fc4d3]
[pii_pn_cacd57e4af8aa8e3d566]
[pii_email_3dba707dd842ec70be30]
[pii_email_2b4a60f2a94fb9c977ba]
[pii_email_7e6aedfca1aaeccd22a4]
[pii_email_00e1917bd1ea3a10e0b5]
[pii_email_e147590acba094c60dd4]
[pii_email_8824c5f7555a4ac2fb71]
[pii_email_b8f0fa00c501a2fe1181]
[pii_email_574abbc0e9f865b275b0]
[pii_email_57d15573b106569f7a6f]
[pii_email_58cd4dc8bd93dcca0df0]
[pii_email_ed3c8f930e90a9f92924]
[pii_email_1add4ee672298823a308]
[pii_email_217082d76521503c1b6e]
[pii_email_99f568f0df9e321795bd]
[pii_email_ccd85845098f1abb3112]
[pii_email_4693187397a022e4246c]
[pii_email_6bb993fb2fe0bb73f478]
[pii_email_cbebfd465fa7a4eab56b]
[pii_email_addc8b9f7e930f706ef8]
[pii_email_2129f9b8dd7e4a366f78]
[pii_email_6be3d01c3551b9727fc3]
[pii_email_423e9552a3245f1b2897]
[pii_email_6455d34b6d56df0677c5]
[pii_email_628281c16f0be537e414]
[pii_email_3c2172424296902e5c9b]
[pii_email_9023fa8e3717124f7da8]
[pii_email_c47542ee3e2f42063935]
[pii_email_7cb35ee20591b0976e86]
[pii_email_68cabf69b0a67d1d1b91]
[pii_email_4f6c363ef438d45acf8c]
[pii_email_4259b82d2911a3a3a5d4]
[pii_email_3f561c9652c1089b189e]
[pii_email_bffe1cfe65b40b7be676]
[pii_email_ebaebfcb82652cdd1cf2]
[pii_email_6411538d4f3b61fbe139]
[pii_email_4cd4d46e21d0c10a1796]
[pii_email_69e13f7c821ed85927cb]
[pii_email_d84aa09cc01a0a880d74]
[pii_email_a81c1314238a1a5cfb16]
[pii_email_5994ca0c15b3a8472c51]
[pii_email_d137ac4dec86f67a6097]
[pii_email_d276730de6bbcc1de3a2]
[pii_email_c1ea4da76f96c0a6d2ae]
[pii_email_41f03d5f553b30c27598]
[pii_email_81eda4d42cc359a2eb9a]
[pii_email_9c96b0860dc9fa306826]
[pii_email_3a6e97a8443b1ffcf05f]
[pii_email_fbfa39b208901f4f2ea0]
[pii_email_782be14154b8d5ad84f9]
[pii_email_47e3ab051d793da61ec9]
[pii_email_12368784b57d89360692]
[pii_email_60f4e467cf79abdd07d6]
[pii_email_b2738c8ac30d1618f625]
[pii_email_565df130b4991b670144]
[pii_email_953c65e5ac632239018d]
[pii_email_8ea7f7bf6b4b4672b5f1]
[pii_email_16b20303b7a773eddf22]
[pii_email_380ae322492cff7a2558]
[pii_email_4d5dac06337b3e083c8f]
[pii_email_95a020940f9f259ff4af]
[pii_email_4944ec66b42375ba1d82]
[pii_email_28fbfcf022099e0890d7]
[pii_email_e8df564e45788d1719f0]
[pii_email_811c88c6c79b2bee346c]
[pii_email_4803b18b0bbfe2270ef4]
[pii_email_f5921b45dcb08652cf9f]
[pii_email_70d1b2a8ecb1d4a02f04]
[pii_email_6fef76b907a2ff96f00c]
[pii_email_1e5c61817675f92a96bc]
[pii_email_3ecb4c035feac04ae000]
[pii_email_f4e67e5eb4e57ba89b12]
[pii_email_6f9fe105b8f060d710b6]
[pii_email_fc7cdca59e096b0bafdb]
[pii_email_4a0c0d70cc0d42ef2b42]
[pii_email_3e23b11335d3a71b564d]
[pii_email_47e42eef9ba542eb62c4]
[pii_email_7c7277c0d5c658237432]
[pii_email_be87727a1b42d303e516]
[pii_email_ba766cb0c5c67bd5e5a9]
[pii_email_30ea3c24a741b9b580c3]
[pii_email_2f015ccab67036b50288]
[pii_pn_eb1b8dbb39fce58ab2b5]
[pii_email_3a1e53662070a1453290]
[pii_email_c528b92b17eedb3e5e33]
[pii_email_d179b07c072f8623685e]
[pii_email_cb38c6b2bf0559c9f516]
[pii_email_6689d839cd6d2539c39e]
[pii_email_cffa9a58460de6a338ef]
[pii_email_ab3a836e52b9647a6514]
[pii_email_59a07eee8f3b0252aac5]
[pii_email_15dfe225a4694be22cd1]
[pii_email_0787dd552f329fbddcbc]
[pii_email_30f0a57d7a82c72e239d]
[pii_email_5195b67b4a9b259cc833]
[pii_email_c475ab222b6b1b00127e]
[pii_email_f018949db1b6d6fc0b1d]
[pii_email_32500610c6f97d3f198f]
[pii_email_101aeb0a9d114edd3b45]
[pii_email_bfbd70a720eae5cf7a64]
[pii_email_08b95414a8c87832d5d3]
[pii_email_43a5afa9b5c1e3eef7de]
[pii_email_9484b21e211fe2f224a4]
[pii_email_63afb06a061d34361bed]
[pii_email_dc6052bc35826c568251]
[pii_email_f8da5f55b5385a15bbf5]
[pii_email_2db49db3655d632c3804]
[pii_email_ff421788dac2995b4b0d]
[pii_email_dcf6d0d5c4f2d56df4e7]
[pii_email_ae9880cd06e84bbcc37f]
[pii_email_232d8f022cf63110f441]
[pii_email_240a1d759e137b1e9265]
[pii_email_3dc79810347bfac87157]
[pii_email_0776f39deda1b03b6bda]
[pii_email_5f00e45ac02a09b7bae6]
[pii_email_7a8e316be640afd873c9]
[pii_email_f517bd66e7406106d8de]
[pii_email_1c87610ca02cb88d050b]
[pii_email_7853773c087df616585b]
[pii_email_c11ee985ec3fa2d50f21]
[pii_email_9c4293eaaba9e570fbd2]
[pii_email_b1c226f478a3df777924]
[pii_email_4c4b738e06934020639e]
[pii_email_3c28a84b0983b52f2bb5]
[pii_email_f0823cb99b454d62f6ea]
[pii_email_2d8b88357322f847ac74]
[pii_email_67fd6e78ece0fec44bc2]
[pii_email_3e3cf7c690b46d7c6251]
[pii_email_322274a68b5b548fa1fc]
[pii_email_3e65aa7397c378688a00]
[pii_email_9ca7ff7bc04f5f0a0496]
[pii_email_33f5d696d68843d95791]
[pii_email_0118c5680f54a6487964]
[pii_email_8a4f2c711a274dc73f08]
[pii_email_7853773c087df616585b]
[pii_email_73c79a9adcc776faf5c5]
[pii_email_922951806d3f58607462]
[pii_email_ebdcb57c98e220f8e959]
[pii_email_49dac24328fc858705a5]
[pii_email_2b19bb92edaf5e5e09fc]
[pii_email_d8acac84120c0acfd32a]
[pii_email_2de4f9fe311c830d5d08]
[pii_email_deacd088b1fa721c4ae2]
[pii_email_e72a5342151f3b0c2b8e]
[pii_email_0f489a0b49e9380d79b3]
[pii_email_234c0859547771830c81]
[pii_email_2f6437e5ddd4910509b3]
[pii_email_89aa61c1337bed2f1839]
[pii_email_604893c7c3d1d702a1b0]
[pii_email_6a0aba8e5d80f928ccee]
[pii_email_5e8d93309f4add1de456]
[pii_email_6d5e0e60edda47d4e7aa]
[pii_email_49b00de449a9d50999c7]
[pii_email_ebd1a8959adf8f790a28]
[pii_email_0901c132133323d7a4dd]
[pii_email_1954f237392d2499e82f]
[pii_email_f2f330c555ac83892967]
[pii_email_6455d34b6d56df0677c5]
[pii_email_768d03d647566b805b3d]
[pii_email_c8c71dbfd90f650cf508]
[pii_email_2efce6dff2e926dec6a8]
[pii_email_16d4a5859aeec0770d94]
[pii_email_1eb6435ed5928dd44403]
[pii_email_193cfaca48f61cc982e1]
[pii_email_21931f30b8a255d902f4]
[pii_email_30a290c3ed92f4c2ba98]
[pii_email_0403211e0fcc16be02a4]
[pii_pn_0a2032ac8f9c88faf63a]
[pii_email_aadd81694e8c6f8e72a8]
[pii_email_6d264e5997651e7b6673]
[pii_email_d0a5491a0014f92eca2b]
[pii_email_9dc827468a40cc82fd79]
[pii_email_cc7912d00803a06b56b5]
[pii_email_a17f087d616a2d433ecd]
[pii_email_6217c361f4569d56b2c4]
[pii_email_a8e1dbf2d5611b733ce4]
[pii_email_ab8b78d7f3cb895efe45]
[pii_email_2acdf0a9518eec573101]
[pii_email_e365e14391b4f3af89a6]
[pii_pn_6cc2e13ed2914c87f8f1]
[pii_email_c2fc4e5108d40544dca6]
[pii_email_b81c48f54c29e8ceb14f]
[pii_email_28ad7367dd4084836677]
[pii_email_1ece59de9dd3c13cad86]
[pii_email_f2201367a1317e219d60]
[pii_email_384c189f3fabbf7f93b1]
[pii_email_d8f2a009371be1ba96ad]
[pii_email_2da0bfae339211206469]
[pii_email_9f8d4d6b835a1c56e8f2]
[pii_email_034e8e35010e4ed14fe8]
[pii_email_410907f645fbb349e08b]
[pii_email_7a4872b0ec8dc9a6a64c]
[pii_email_9df55aa8794c792b4a11]
[pii_email_d349b16154d851fe3c7f]
[pii_email_7c004ad7feccfcdaa2b8]
[pii_email_3d9ec1038a50175bb1a8]
[pii_email_0ed1bb826d22f3bc8d77]
[pii_email_64f524aab4345e5fd3b8]
[pii_email_f535b38075b547c23181]
[pii_email_8b645ab7de9366b76f22]
[pii_email_1d7b4857a4d546a01274]