[pii_email_e6fdace632f723109838]
pii email e6fdace632f723109838 – Microsoft Outlook is one of the most popular Microsoft Office apps for Windows PCs. It is used as a dependable email service by millions of people worldwide. It's convenient to send and receive emails to one or more accounts. Aside from sending emails, there are features for managing your personal information, such as contacts, organization notes, calendar information, and much more. If you're a long-time Microsoft Outlook user, you'll agree that it's primarily error-free.
However, errors such as [pii email e6fdace632f723109838] can display on the screen and ruin your day. This problem cannot be resolved or corrected by merely updating or restarting. You will have to fix the problem yourself or use one of the many troubleshooting options available pii email e6fdace632f723109838.
What does the error code [pii email e6fdace632f723109838] mean?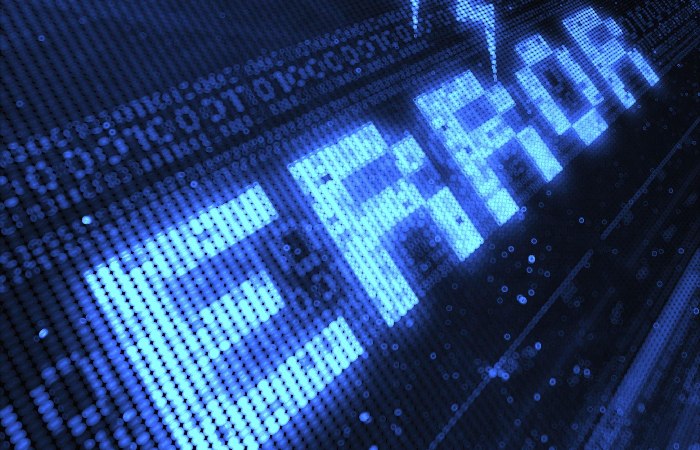 Typically, any email service provider will notify you if there is a technical problem, either on your end or on the server. As a result, it sends a self-generated email error code to notify the user of the situation.
If you see the error "[pii email e6fdace632f723109838]>" on your screen, your system and the application need to be thoroughly examined. The code is not the issue; you must address the underlying problem causing such erroneous principles.
Even though MS Outlook is a stand-alone email client, it can be impacted by various technical problems or faults with your system. You should first check that your MS Office Suit application package is in good working order and properly installed.
Also read: SOLVE [PII_EMAIL_041F50EF1285610B5A5B] IN 6 WAYS
What Causes the [pii email e6fdace632f723109838] Email Error?
When the error code [pii email e6fdace632f723109838] > appears in your MS Outlook window, it indicates that the app isn't working correctly. It can arise as a result of system faults or application misconfiguration.
Whatever the cause, you must address it. However, we will briefly describe some critical reasons for such a situation.
Browser history, cookies, and caches are not cleared.
The system uses several email addresses.
The incompatible Windows operating system.
Your Microsoft Office suite has become infected.
MS Outlook's default settings were disrupted.
How can you resolve the [pii email e6fdace632f723109838] problem code?
You now understand what causes the pii email e6fdace632f723109838 error code on your machine. Let's look at some simple do-it-yourself solutions to the situation.
1. Clear your browser's cookies and cache.
Browser cookies and caches are widely recognized as undesirable data. These data files are safe but may come into contact with other programs or apps. Despite this, we do not spend even five minutes removing them from our system.
So, before you begin using MS Outlook on your machine, make sure to clear all unneeded cookies and caches. You can try to start the program again when your system has removed all cookies and supplies.
2. Remove and reinstall Microsoft Office Suite
After successfully uninstalling the MS Office Suite, you should do a fresh installation. Some minor application-related issues can be resolved by removing the program's root file from the control panel. Hopefully, a new structure of the program mentioned above package will resolve your issue.
3. Improve Your Microsoft Outlook Software
Microsoft always places its customers' safety and security first. As a result, Microsoft periodically provides security fixes for its MS Office suite. If you see the pii email e6fdace632f723109838 email error, you must immediately update the application package with the most recent modifications.
Turn on the Windows update section to have your system apps, such as the Microsoft Office suite, upgraded automatically. You will no longer notice the error after the upgrade.
4. Discontinue Using the Microsoft Outlook Email Client
If, after following the recommendations above, you can still not resolve the [pii email e6fdace632f723109838] error, you should stop using the product. You can use their webmail client instead.
Log on to the MS Outlook site using any browser, such as Mozilla, Google, or Brave, and you can then send and receive emails usually.
5. Experiment with different Windows operating systems
Such issues are sometimes caused by incompatible Windows operating systems. You only need to uninstall your current Windows operating system. Install a fresh copy of Windows on your PC. Update from Windows 8.1 to Windows 10 or above, for example.
Because of the update in Windows OS, your Microsoft Office Outlook will resume functioning normally.
Also read: SOLVE [PII_EMAIL_D201900869ECD94847DD] VIA SIX WAYS
Conclusion
MS Outlook, like any other software application tool, might occasionally suffer technical issues. We may sometimes solve these problems quickly at home by doing necessary checks and inspections.
However, the problem can become so severe that you must seek the assistance of MS Outlook repair specialists. Whatever the issue, if you are feeling overwhelmed and bewildered due to the nature of the error, it is always better to let a specialist handle the situation.
Similar Errors like [pii_email_e6fdace632f723109838]
[pii_email_019b690b20082ef76df5]
[pii_email_027301e7af80ce24cbce]
[pii_email_029231e8462fca76041e]
[pii_email_07e5245661e6869f8bb4]
[pii_email_0cbbda68c705117dc84f]
[pii_email_1606b61a08e6a2cf4db9]
[pii_email_3ceeb7dd155a01a6455b]
[pii_email_4bd3f6cbbb12ef19daea]
[pii_email_4dd09cddea0cd66b5592]
[pii_email_5b2bf020001f0bc2e4f3]
[pii_email_844c7c48c40fcebbdbbb]
[pii_email_84e9c709276f599ab1e7]
[pii_email_8fac9ab2d973e77c2bb9]
[pii_email_9adeb2eb81f173c673a5]
[pii_email_a5e6d5396b5a104efdde]
[pii_email_aef67573025b785e8ee2]
[pii_email_af9655d452e4f8805ebf]
[pii_email_bbc3ff95d349b30c250.3]
[pii_email_bc0906f15818797f9ace]
[pii_email_be5f33dbc1906d2b5336]
[pii_email_c0872b2275c5451a2577]
[pii_email_cb926d7a93773fcbba16]
[pii_email_cbd448bbd34c985e423c]
[pii_email_e1aa8f4deb45ecd93b2a]
[pii_email_e6685ca0de00abf1e4d5]
[pii_email_ea7f2bf3c612a81d6e28]
[pii_email_ec4f22c28919a953e74e]
[pii_email_f3e1c1a4c72c0521b558]
[pii_email_fac20b28ca7fd86484f1]
[pii_email_f471d3ee8613f77bd6e2]
[pii_email_95fb429ddab3b9357c9f]
[pii_email_28dc65b73e084c7fdeb3]
[pii_email_89d6fa37d946a6dae75f]
[pii_email_7c87eed8cbd58f104f77]
[pii_email_ab630e96d1a514101657]
[pii_email_e2f97ccd6ad1a7946c80]
[pii_email_6a61216eeba5eea68c5f]
[pii_email_854502e036ec380c4337]
[pii_email_ac7c16cc195047f86e70]
[pii_email_723111b2baa744a42182]
[pii_email_563b546bff1ca33d1e4b]
[pii_email_dcd411ad616a51787c97]
[pii_email_a1dc8e9d2a4dbc820d2a]
[pii_email_a6c33e836c8e4c0dc6aa]
[pii_email_c6277a227b36747e772a]
[pii_email_87dd462ee3109ee7d8a8]
[pii_email_e8562f7049fd11bf5e16]
[pii_email_7658186fb6217a02d3a6]
[pii_email_c426b92fbc150a7cec4a]
[pii_email_e732d9a5ebee0e8031cf]
[pii_email_f25b7c2ce219e167e8f5]
[pii_email_a38b7c6e6ffab0a17237]
[pii_email_d200066ac79508d84263]
[pii_email_59ea919492dfc2762030]
[pii_email_ec743c5c3d62d37f4bd5]
[pii_pn_7ead53f23aba3bc02d52]
[pii_email_61842e47eceee6b4e864]
[pii_email_48da44a4d9a7f61445c7]
[pii_email_633c2cacdd910d36c3d8]
[pii_email_a94469a690b227acbf82]
[pii_email_dc70df1ca99065e1145e]
[pii_email_929d7a5973b835a83b2b]
[pii_email_8733ecf20b402e8655fa]
[pii_email_6d68661310c3c629483b]
[pii_email_870b87b322706b647cec]
[pii_email_994e8cd1f4d963bade78]
[pii_pn_4d40d7a4731838dd2fdc]
[pii_email_d676da6565cc6d745502]
[pii_email_cfacd0d3ee661331628b]
[pii_email_d29aed7cde6c4672cdbc]
[pii_email_979e4d697ea1d186d5ce]
[pii_email_f0f54103295c08f4322c]
[pii_email_dc963e0fcbbfd6b0ba78]
[pii_email_89821bbf22c8cd4f34ec]
[pii_email_44163c33c0822f90c3bd]
[pii_email_ee5106b6c174748b5ba1]
[pii_email_3389a61d9b0fd4e52d8b]
[pii_email_40020e1fd1986d140f54]
[pii_email_3d86a5be21ee1ddfaaeb]
[pii_email_b6b14f95f44a83737071]
[pii_email_b5895ded16a282a86493]
[pii_email_aad99773c1e0b2e67462]
[pii_email_5ad9e71fd8c2493515da]
[pii_email_8c73879a91fcb3c10689]
[pii_email_0471b6b3965e46b38f2c]
[pii_email_f104cfacc0296c499f00]
[pii_email_d648cce11e26940d3820]
[pii_email_758c7802e7722c94b2a9]
[pii_email_f503544101b9027d47a3]
[pii_email_8f6d3c88e6dde99f5586]
[pii_email_b366c20fcffb664e6b8c]
[pii_email_e3923aee4aaa6a8c651b]
[pii_email_3c6d49ac136753faa220]
[pii_email_bbc565e5d2e35adf4635]
[pii_email_b5293925cabf4bb07f94]
[pii_email_b8b5ea9fff111587441a]
[pii_email_5271fdf749e27ea21fc9]
[pii_email_208e9d4873d61f0480c6]
[pii_email_bbf95bff57a974a71da8]
[pii_pn_6664cd4b182e05579227]
[pii_email_3c7e8b2fb6c19f4629a7]
[pii_email_b3c39dbbed2507f1e004]
[pii_email_aeed1b61695608d7efbd]
[pii_email_e0c48a604e56a4431a0e]
[pii_email_b17bdd619ba5dfc5fbdc]
[pii_email_7bfe48e5c60a47d5ad6a]
[pii_email_1c239cbbb329ebf442ff]
[pii_email_b2569c473e720785c0be]
[pii_email_f4adc448061b49a39ff4]
0e2b835d-4d9a-4b8b-b009-988741022e8c
[pii_email_55a844830c317b675153]
[pii_email_b8e254ab6de2716d70ab]
[pii_email_e1a985924e718ef12ec1]
[pii_email_dc4ea5ebb8078d5807f3]
[pii_email_ad33abfa55d978e0063c]
[pii_email_cd00652c57831b93b496]
[pii_email_7ae12b4fa3ba16e9cc5c]
[pii_email_80c5c6cdd49f6410d4f4]
[pii_email_efcb7212a936aa020944]
[pii_email_51f3b5027b09fdb07d93]
[pii_email_d55fd804b682c05dbc8c]
[pii_email_8eedba8192dd10edf868]
[pii_email_c0cba36634674c2efac7]
[pii_email_64eaed6e4ae9551f6944]
[pii_email_745ea696c86ce5887370]
[pii_email_d8efe3663af783c574cb]
[pii_email_5e0e0bf5f5f499e43dd1]
[pii_email_5bbb6270c43daa35895f]
[pii_pn_0fc3b7d88be35ab4c71a]
[pii_email_ce84e7318ce1be3ac9ed]
[pii_email_c528fb43d88ed3ffcd5b]
[pii_pn_c0346508fba2a1bccf9b]
[pii_pn_cea6aa0b2ef7e344a675]
[pii_email_5b6928fec1e97e1ec120]
[pii_email_3aa687ac68e9b1fe5f6c]
[pii_email_5ec750024eba6df0a748]
[pii_email_e656b64f88edb855db37]
[pii_email_fb88a9ac54ac8e366b1f]
[pii_email_b1257011df6e42b24e31]
[pii_email_3f3d64e75d04364f106f]
[pii_email_d412bd216e41fde3d382]
[pii_email_86b6d31a629a705d4e6e]
[pii_email_e044b017160cd09a3b70]
[pii_email_6626bbcd8502e8422f77]
[pii_pn_114f4423368f9b4fc9a4]
[pii_email_71e184a6f0a4d86e223f]
[pii_email_a602384a3a23046a31a6]
[pii_pn_614533167abc4b504be2]
[pii_email_6428417521f460602588]
[pii_email_2b83b419d417dbfdc876]
[pii_email_f56f58537e560b5ba221]
[pii_pn_5c5e7c749afe46d15fac]
[pii_email_61bda82a4e80af24ff4b]
[pii_email_a4a6c0b153e7e777ecc3]
[pii_email_81f5f9fd7ac62476c5ce]
[pii_email_55bde9c1d2040b074359]
[pii_email_7e4c703563108691fe5f]
[pii_pn_f9b82bd452e21eba3c06]
[pii_email_6af34bef8f9a66299985]
[pii_email_b98608136e94fa8d072f]
[pii_email_9b32fc5a9588a556a7c9]
[pii_email_6e33bdf47d8afb56b843]
[pii_email_8257242157b08d2d5459]
[pii_email_0de9c7d77885e57f870f]
[pii_pn_b35cd7b64f01c3ac1829]
[pii_email_437edd5318590855c652]
[pii_email_ea2c16add602d169592e]
[pii_email_6156512824f342737f9c]
[pii_email_73df5214632a2939a38d]
[pii_pn_b8d35a702d5c0d7bdf02]
[pii_email_cfaba0093d11f973d205]
[pii_email_d934f761c1a4a90fe3a3]
[pii_email_b0fa9cc66b6a17b41c34]
[pii_email_9502c5e6772eafb0f6d4]
[pii_email_d08372c05820a7c96786]
[pii_email_98829f78de1bd96c11ed]
[pii_email_bbd35a333cc8710c0c4c]
[pii_pn_90c6265084eda9314ae0]
[pii_email_b1e8a11c37e28730cb56]
[pii_email_ab15144de45010cb8417]
[pii_email_58f80706133c0ef2bbd2]
[pii_email_9f5b3733a3e3c055eb13]
[pii_email_7a68c4738f8dcb3cf09a]
[pii_email_b52b983ca932c2a8a10f]
[pii_email_8cd44e6047de7c3db230]
[pii_email_acbca7b898377151194f]
[pii_email_8dd2f0c26f821b93b561]
[pii_email_5c59d29b7333de3c0863]
[pii_email_b1696da2a8454e287a27]
[pii_email_bc86f1219bea21074823]
[pii_email_dced74819805cf55300a]
[pii_email_73f1447c59808dd07f8f]
[pii_pn_4390c013e1a5a076ab7f]
[pii_email_54c36cbe8ddd45bdefae]
[pii_email_e66956a6eea1ba7f0aff]
[pii_email_62cd7da696374ecec8d0]
[pii_email_c050d42ce5ddb6520988]
[pii_pn_047ab7a9f518f2b33392]
[pii_email_ba3384a2fbaa82746170]
[pii_email_2cc49243665f29dc6152]
[pii_email_ff8cb7334deb0c4474bf]
[pii_email_c2f4fef666f91cd3fffc]
[pii_pn_9a521f333620f574dbcd]
[pii_email_6cf82e7c7598020a096c]
[pii_email_4ca5a17aa818951afff3]
[pii_email_b0865d7a6f1ab76668f2]
[pii_email_90615e651360663268b8]
[pii_email_1f0253add227588633cf]
[pii_email_f4c3a027198075be7f4b]
[pii_email_e554442a7ccb94e8d194]
[pii_email_4b70d3adea90aae34554]
[pii_email_a73f1b5534b6e6c9e049]
[pii_email_bdc3ac2af54169cdffde]
[pii_email_a0f9047e89bb3009d812]
[pii_email_b79c1d8e3bccecb9ddb7]
[pii_email_6ba789a19399f26b79f4]
[pii_email_5bae213aa4a1a85f7ab5]
[pii_email_4ee229f37201b0f70aab]
[pii_pn_e8996b9be2afaecdb410]
[pii_email_bba229c3a09e87915cbf]
[pii_email_8facdd9b864d9241e3d4]
[pii_email_8cd0f843fd453677f5de]
[pii_email_9944e519c14ee61b7874]
[pii_email_e4b512d1b43c370cd1de]
[pii_email_7ec9b5827ecc85eeb8b9]
[pii_email_7b3ab5bd2bc4c1c114eb]
[pii_email_f4dd241dae0be2e42a25]
[pii_pn_af7e7fa78af1311e0d01]
[pii_email_502c34e6c2ae3321055f]
[pii_email_a1fec6329b14c42f98b5]
[pii_email_0d304b417851a62ee487]
What is offline speech recognition data
[pii_email_c895bc945eac62ac76e0]
[pii_email_623412106d6d5acb9901]
[pii_pn_310a38d52a0b1ee14376]
[pii_email_bd7b8141cd8cd197d44a]
[pii_email_e855389d7b371ffab571]
[pii_pn_28b95d4d4ab7c302a66a]
[pii_email_b15d964bda527a043072]
[pii_email_d2c0fe56a8640f599d71]
[pii_pn_79648a0e6774abe0ab3b]
[pii_email_e31b09b8712d0032749f]
[pii_email_eef1050a105741f36420]
[pii_email_ded2fc6f22e9040ba1f2]
[pii_email_bea46550ed88dd253c21]
[pii_email_b19459636b1d34249b9b]
[pii_email_f996481446da9b4ae46f]
[pii_email_e0eb6e7b4ff392dc60fc]
[pii_email_96ed3933dcf6a5ca4d3e]
[pii_email_64a46b7ba5a646bd9a4c]
[pii_email_6086c3c10946a32658f4]
[pii_email_98fcbf1cc59c7ffae0ea]
[pii_email_96b18cc2a78e40eeb93c]
[pii_email_a5e135e7dc4346c97744]
[pii_pn_3508aa381320835494b5]
[pii_email_fe4b8c5ec9b5b26a8902]
[pii_email_ef8bb9d7db0bcf44d972]
[pii_email_48f9ae64b0004f48f655]
[pii_email_57bcb91a887c4c8f6415]
[pii_email_a65fd44c06670d5ead4f]
[pii_email_e43c71366b0506e12050]
[pii_email_3cbd32b6778e1ffc0f4c]
[pii_email_b63bb8eb6c54952d829f]
[pii_email_68f02d8cc13d36adc366]
[pii_pn_86b85f6d83c01f854474]
[pii_email_ebbf66b46611f641536e]
[pii_email_5457aa8cafe7928361ba]
[pii_email_5c642f8eae65186a415f]
[pii_email_a60797e3de21418bc6f7]
[pii_email_929a43dbdfd64b04f418]
[pii_email_918c3ed43d4fff4a6b75]
[pii_email_69710c0cd5138831a72e]
[pii_email_cca0f2f62881f11f84d9]
[pii_email_e6f92fcb36b91ca11cc1]
[pii_email_672c80832ab478d9ec3f]
[pii_email_9b9b361ed7ae809f58d5]
[pii_email_92fcbbd59d9f606b1650]
[pii_email_65a78ff126a9983efc32]
[pii_email_2ca41841334f8d71d07d]
[pii_email_a97c2508620c14d50a80]
[pii_email_df0a8af0b0994e69b903]
[pii_email_4e1f76200635de888e88]
[pii_email_d12ab5d2346242979acd]
[pii_pn_3bdf3a10e549e6167745]
[pii_email_7d44696b9b5464c84cdd]
[pii_email_78be38c77b470bc50b06]
[pii_email_762e5665f483f116fe0d]
[pii_email_e3c123da2e24d688ded6]
[pii_email_fb101c6ce37b692a70ea]
[pii_email_d6e14113dc740174d8bb]
[pii_email_a0a3164e6ca02075d826]
[pii_email_ace5b95cc2bbfc93a042]
[pii_email_ba2c5becac2b8d0dffe5]
[pii_email_4430c2a81c6185fb6d46]
[pii_email_e11f9f037872ec416a04]
[pii_email_689e5cd75395e7a3d2dc]
[pii_email_93a272b64323a09058aa]
[pii_email_c66087d685f8bb92413e]
[pii_email_8853f8af0959b198596c]
[pii_email_e4dc10a9db3c51d98217]
[pii_email_e989f5732baddb627508]
[pii_pn_c8e0184a3142be392712]
[pii_email_6cf59c2fa0fd23796dfa]
[pii_email_5fc2546ffdba16b94f33]
[pii_email_691ea7677172a2f7196c]
[pii_email_b0b64dac309ac7ff8609]
[pii_email_47da68821a5b4e76ac9d]
[pii_pn_b60fd32b0808909d33c6]
[pii_email_b944fa6a8fe72e601aa8]
[pii_pn_f576064346be8e00e71f]
[pii_email_d4463c6c2de0222fb59d]
[pii_email_bbc2091c8bc07d1e0c99]
[pii_email_76a64a0d3e42a194826e]
[pii_email_24894f799b7830851e65]
[pii_email_5580ab719a2132bcc90f]
[pii_email_65f1a13b9fcc85cc644e]
[pii_email_2281cca773db84638fcf]
[pii_email_44466cf9949b95d4594a]
[pii_email_32ecc2895ce6d9c0e82d]
[pii_email_9b12cc1621f80889fd92]
[pii_pn_c7a7094761b079cc34f0]
[pii_email_d1fab81e01ca905c5a9d]
[pii_email_b23a0a59d4c5d7d72cba]
[pii_email_1c89891696cb114ed403]
[pii_email_232a7b08d359f68d74a7]
[pii_email_407baca38286a507184b]
[pii_email_eb07e2e5c2a255468122]
[pii_email_b7a0a82dd057e4d47723]
[pii_email_599ef9b50ab4a231614c]
[pii_email_880083bba82c44308c82]
[pii_pn_f854ca91b9b6eea96b35]
[pii_pn_3a62e0bd37fe523c15f1]
[pii_email_428b8537dca7af034b53]
[pii_email_8719e7793c55f1125abd]
[pii_email_d62af25a92909d8c2297]
[pii_pn_bdb65bb8517aa6c3b661]
[pii_email_e0460d3270966d21d345]
[pii_email_933278afa617f4ef5845]
[pii_email_27d0b623fa4fa07a175b]
[pii_email_af3efac62c7f4ad11d86]
[pii_email_1774283a2a2c49516ddf]
[pii_email_31e3dd6da9b0f80a3ee7]
[pii_email_e1e9a05417ba5cbb1666]
[pii_email_e2d81761f94843dd8bf5]
[pii_email_f9478a26716960328587]
[pii_email_cf281617ee0a72140830]
[pii_email_fbd1df20b8e2032ea483]
[pii_email_2ff7b10bd40cede19dc1]
[pii_email_acefeeb97d0de5f0cd82]
[pii_email_fec01e00656e6ed891a0]
[pii_email_dbc8f19c8fc0dd64383d]
[pii_email_f72a82ab21187f294089]
[pii_email_aa3528d05f22f1f94d78]
[pii_email_b51343e67cd311d05da4]
[pii_email_6e4496ef8fe7bb0061b7]
[pii_email_8f5e42796cefa3044b04]
[pii_pn_9216ec7e1ea053923370]
[pii_email_f7238904f72850d767cb]
[pii_pn_8d017a7a26ff2e141b03]
[pii_email_be473b10215491fb458d]
[pii_email_5e1c5b1b6ca837a1e70b]
[pii_email_df749116927b2ad5b2f8]
[pii_email_98cbd6402837b0765ef8]
[pii_email_c9ead84cc003cdd2899f]
[pii_pn_12119f4fd0279faf15a3]
[pii_email_95341faeff5fbf66c9de]
[pii_email_ea3c140f76d7fdc888cc]
[pii_pn_05bab44587ef8f496db8]
[pii_email_66b6e090b8762eff0836]
[pii_email_81c034b47cf98e8e19a0]
[pii_email_5ec2950c5fc4f56175aa]
[pii_pn_8f602395a7053bd2bf7c]
[pii_email_cc680d29e4b28117714b]
[pii_email_6cae3b6d7ab5e3600f25]
[pii_pn_5ad46d8b1335bdca2fac]
[pii_email_b2a954694b218ecff634]
[pii_email_c2dbc96392d55f98bc6d]
[pii_email_e58395dca5e82a188730]
[pii_pn_4fa97844e3c71ca75854]
[pii_email_9bf8aee5eb39635de8e5]
[pii_email_7ae3fe2654cc94015577]
[pii_email_8c11ce614f58025af0a4]
[pii_email_b2921e783945fa139031]
[pii_email_0c38c9ed96c780685074]
[pii_email_a64c7b8bf9eb1f61627a]
[pii_pn_94edeab2a20799238f5b]
[pii_email_eaf277582086e8da13d9]
[pii_email_996b29def12dcf98a412]
[pii_email_24778bc97d360f4ebec6]
[pii_email_5c1227463021bd0531e8]
[pii_email_7f81f1a83ba21c924e6a]
[pii_email_cd95bba13baf6d613db0]
[pii_email_a36377a0706ab27eb683]
[pii_email_c16cbfa26af8f9fde02a]
[pii_pn_214208fe8dcf95a9ba3d]
[pii_email_8a5aee1ab74c5eba90bb]
[pii_email_552be147e68c34ceff81]
[pii_email_3e8afd77aaad0617c417]
[pii_email_5005a714f5982d41de48]
[pii_email_3cbf566dbf2c95a4e012]
[pii_pn_1c8d94c4006753de307a]
[pii_email_473f8fb8cca713a01d5d]
[pii_email_6d7896a881491f87d361]
[pii_email_e4893ebe1aeff8147524]
[pii_pn_66cb830d7fb6e27ec78b]
[pii_pn_ec00d840902ab9a2897b]
[pii_email_235cb4ccea0a23eb4531]
[pii_email_e0d885d023eda72df402]
[pii_email_bef98d8d6329552c4940]
[pii_pn_a8842f23c85dd4b54966]
[pii_pn_980d4aa205056942e5b2]
[pii_email_08f989e5bf25639b73bb]
[pii_pn_1c4830832db134cbc591]
[pii_email_5caeb8b602f0573d5409]
[pii_email_2c7ffac304e8422ff449]
[pii_email_e68817867fa552d7228b]
[pii_email_a8c301c1ca943ea5c1d0]
[pii_email_3e7d3b9652355a7fffb8]
[pii_email_5b95a3f4be475a86ff42]
[pii_email_be47975bf54fab1f1e7e]
[pii_email_676e6f7f71be5d947bd0]
[pii_email_5e86bc231c5c08d5075a]
[pii_email_0630d28e96b20d9eef3e]
[pii_email_90f07e8c65fb669b74b2]
[pii_email_b8da44749f2fcfde6053]
[pii_email_bfe3dc60fe2efe316860]
[pii_email_e3a0793f8642ffefdab9]
[pii_email_e4b0821e19e054622544]
[pii_email_826ebb2cf8e6ee79f8b8]
[pii_email_3ae25ddefddd04391d34]
[pii_email_cf0a609c106086fdd63f]
[pii_email_fc68d14aab3003ee94da]
[pii_email_211413435d9fecc30356]
[pii_email_dfeb5915f40387abe11a]
[pii_email_db1a5a45d144e0c824dd]
[pii_email_93b88fcd117c9643085a]
[pii_email_74d3ddff1f34c216514f]
[pii_email_968646ba8ac5fb95bfb0]
[pii_email_fd7f264a1e90c150b524]
[pii_email_b62c966836f4a4428968]
[pii_email_c03243131ca4fb995aeb]
[pii_email_b655a86d30174dcb0b4c]
[pii_email_e669d11c7e108a90e604]
[pii_email_8a697b807c8e6bb841ee]
[pii_email_03dac92bee03b36a435f]
[pii_email_7e335da7bf95ef5cf0b7]
[pii_email_ef91c46ef4a538f673af]
[pii_email_83c09257618eed360009]
[pii_pn_ef2c61e7178d35a0907b]
[pii_pn_54de65108baaa8ef0dea]
[pii_email_6957ab1f4a212ddced3c]
[pii_email_7635152f260a25889ea8]
[pii_email_a2abdd71b7e9c7af74ae]
[pii_email_fc48d77de16e3f6fb3d3]
[pii_email_d15d76077afb074199b0]
[pii_email_ab05079df1054d2eea72]
[pii_email_e78752ded8c4b398a1ee]
[pii_email_869031ba2cb9ca944e65]
[pii_email_978cfd89f647fe6a8382]
[pii_email_e1c790d155bcbd739411]
[pii_email_72b75fb8210819917a81]
[pii_email_e3a88a3f8f641e6c1641]
[pii_email_f9309ca7d9164799f8d7]
[pii_email_55f7d12e5b033cd8386d]
[pii_email_5c00ca9e78bceaab3eaa]
[pii_email_27a9164feacf61bed44f]
[pii_email_aa57fd3aaefda8ee0a8d]
[pii_email_a50016ac9d0356bb6561]
[pii_email_c4feb6ccc146376d4f6b]
[pii_pn_5dfdcef57031a9f74701]
[pii_email_8acde8ea191a6cbe2db3]
[pii_email_8f1c09845f101a6ab06a]
[pii_email_aa8d19925fa43f3b84e0]
[pii_email_5a6ff5cdba78ad856432]
[pii_email_d5d20976d979d9e92ce0]
[pii_email_919aab5fbf8ac646f337]
[pii_email_78eb2ffc44937f0d31e3]
[pii_email_cdde7d4e5df4bcbd6e18]
[pii_email_7da8ed02fb239bad4b57]
[pii_email_4449230efe020fc3025f]
[pii_email_16a4fa483cfaf45be058]
[pii_email_5d278d6571ff1a89ed2c]
[pii_email_9a8ed70f220a0d193b0b]
[pii_email_326235d8eee3c13e6aac]
[pii_email_7904bbd5821b8a142b28]
[pii_email_06f535d2f46dc9e0e2c4]
[pii_email_d593aa54d21567b847ad]
[pii_email_555bed9ad36dbce149ab]
[pii_email_ff8da3f5b84bc6b4a925]
[pii_email_eff563393d66077b7f46]
[pii_pn_1cded37ae076e5f89740]
[pii_email_653158af59ce2cb99c3e]
[pii_email_6d8005347bacd4035be6]
[pii_pn_ac1691f3a4c1df2b7235]
[pii_email_c3ec1cebc473bdd067a9]
[pii_email_dd77a421adec4d9b5149]
[pii_email_ceed78addb254e62330d]
[pii_email_67aa6c3936033b21003c]
[pii_email_5e2cbcbb0e9f3fb0879c]
[pii_pn_a597b0d16ed098f14c8e]
[pii_email_57bde08c1ab8c5c265e8]
[pii_email_dd94eb9efb434b046938]
[pii_email_aff94eedcc2a4bbfed5b]
[pii_email_f853c71cca684715ee23]
[pii_email_cfd23b18d3a9237d49e3]
[pii_pn_2da27be835a0583ae3e4]
[pii_email_21d637f66bdfae264e06]
[pii_email_6763bbc759b3aa4c98ff]
[pii_email_bcec34114e35940d9a7e]
[pii_email_d9f96b3ca377ffd46e47]
[pii_pn_0c2405fa6e411aa8f452]
[pii_email_9542aaffdbd3d8bb339a]
[pii_email_250a4f90635081dc6323]
[pii_pn_49c60893f2b9034d216b]
[pii_pn_6cf82097e2bbc8358020]
[pii_email_d81a1044722d2a355fef]
[pii_email_e84a9638ca289f0d693f]
[pii_email_904a541f633745be7d7a]
[pii_email_0e75fa39d7f4a14722a7]
[pii_email_5aca9fb7b2f34aaf0db0]
[pii_email_4766127f08113f1ef37f]
[pii_email_b11db7130aad0e00bd83]