Perfume
A Perfume is an aromatic compound that gives off a pleasant, persistent odor. It is cosmetic.
The perfume is of natural and artificial origin. It is generally found in the liquid state but has an exceptional
property: evaporating, releasing a scent that is supposed to be attractive.
And also, Perfume is diffused or applied to the skin, a bouquet of odors emerges, which satisfies our sense of smell. The term fragrance is attributed to the aroma.
However, a weapon of seduction, the perfume partly reveals the personality of the person who appropriates it.
Use of perfume by women
If you thought perfume was a modern product, well, you were wrong! The use of natural ingredients for their scents would even date back to prehistoric times.
Throughout history, smells have continued to gain ground and take on an increasingly important place. Ancient Egypt significantly contributed to this development.
Then, later, the greatest crowned heads in Europe also accelerated the development of this know-how.
However, today perfume is one of the most popular luxury items on the planet. Women are crazy about it, and the trends in this area are constantly evolving.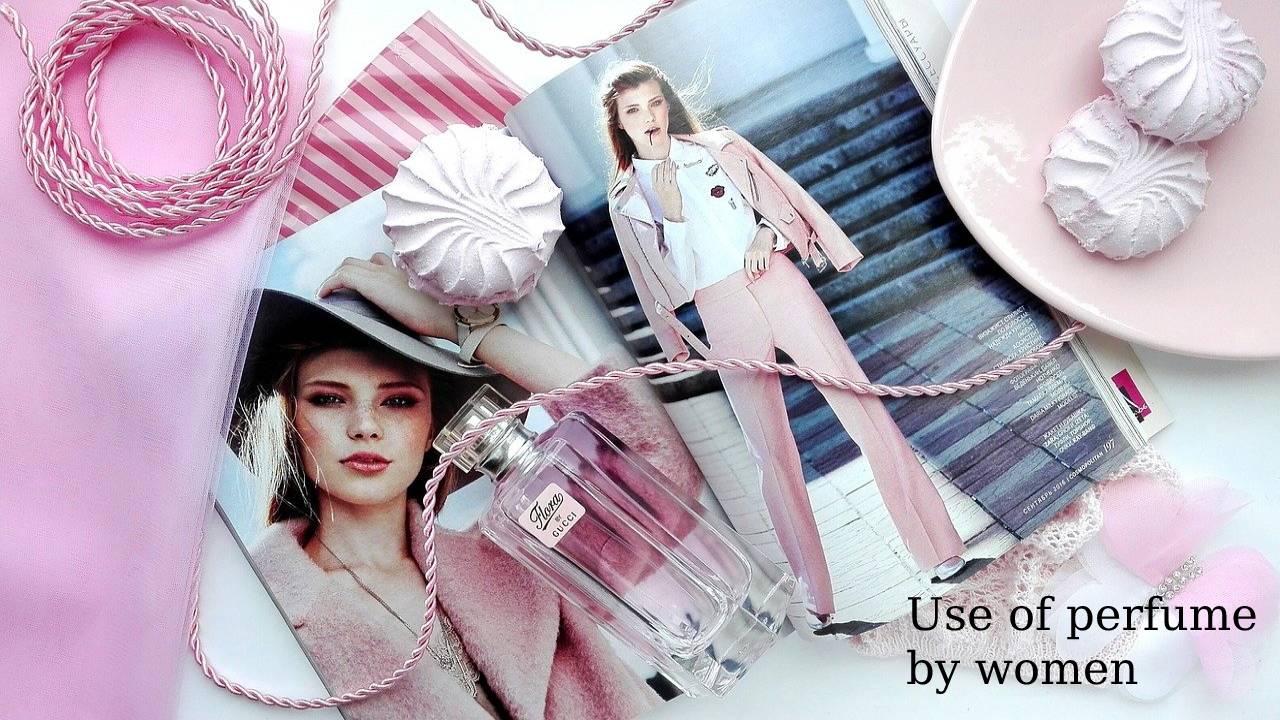 Perfume as an accessory of seduction
The perfume indulges you and offers you a relaxing break in everyday life. Nevertheless, it is a weapon of mass seduction.
Moreover, you only have to see the advertisements for feminine fragrances to realize it. Most of them play on a very sensual and somewhat sulfurous aspect.
While your perfume must match your personality, it is also necessary to choose it to please your partner.
And also, to help you with this task, we have compiled a ranking of men's most famous perfumes from year to year.
Best perfumes for women
1. J'adore by Dior Eau de Parfum
A magnificent floral feminine scent from noble raw materials such as Ylang-ylang from Comoros and Sambouc jasmine or Damascena rose essences. A great Eau de perfume in the twin of the most beautiful creations of the brand.
2. Flower by Kenzo
Elegant, feminine, and unexpected fragrance, carried by a bouquet of Roses and Violets, sprinkled with Vanilla and White Musks.
A unique Eau de parfum that has become a great classic.
3. Eau de Rochas for Women
Eau de Rochas is one of the rare jewels of French perfumery that has kept its style and envelops the woman who wears it with its magnetic charm.
4. Lancôme's treasure
Created in 1990, it remains timeless as these soft and floral notes are reassuring and timeless.
Trésor offers you a fruity start, with Rose Apricot mixed with Bourgeon de Cassis's sparkling sweetness.
However, her heart blooms with a bloom of voluptuous petals of Lilac and Magnolia. Its very pure sandalwood base is softened with creamy vanilla.
5. The Coco Mademoiselle fragrance by Chanel
Coco Mademoiselle de Chanel is inspired, like Gabrielle, by the designer of the house of Chanel.
It is a fragrance for all free and casual women. With him, all contradictions are allowed.
Moreover, it is at the same time elegant but exuberant, daring but classic, radiant of youth but insanely sensual.
6. Shalimar by Guerlain
This legendary scent has not finished turning heads.
Both deep and fascinating, pulpy and sophisticated, it continues to arouse desire.
Launching the fashion for oriental olfactions, it remains in the big leagues and feeds a magical imagination.
7. Opium by Yves Saint Laurent
This perfume launched in 1977 by the Saint Laurent house is one of the best-selling!
However, it seduces and spices up seduction with its spicy oriental notes and mandarin, jasmine, and Myrrh accords.
Since its creation, we now find a version for men and a revisited version of the classic "Opium": black opium.
8. Chloé Nomad
Chloé Nomade is a perfume that can accompany all women devoted to adventure, who don't stay a moment in the same place or are enchanted by the trend of digital nomadism.
Every experience will be more pleasant if you live it wearing a lovely scent! We find the characteristic oakmoss with the intoxicating Mirabelle and the seductive freesia in this fresh aroma.
However, in the shape of a women's handbag, the bottle demonstrates that it is a perfume intended for women attracted to travel.
Some more perfumes for women
Firstly, Fogg, I Am Queen Scent For Women, 100ml
Secondly, Bella Vita Organic Gold Perfume for Women EDP Luxury Long Lasting Fresh & Fruity Fragrance, 100 ml
Bella Vita Organic Gold Perfume for Women EDP Luxury Long Lasting Fresh & Fruity Fragrance, 100 ml
Layer's Wottagirl Secret Crush Body Splash For Women, 135ml
Yardley London Country Breeze Daily Wear Perfume For Women, 100ml
MINISO Cityscape EDT Perfume for Women Long Lasting, Iceland Aurora, 50 ml (Melbourne Pink Lake)
Lastly, Engage Femme Eau De Parfum for Women, Citrus and Floral, Skin Friendly, 90ml
Also Read: An Oil Diffuser – Different types of essential oil diffuser, Benefits