Olive skin tone
Olive skin tone is the skin color, generally classified as very pale, light, medium, and dark.
Many factors can change the skin's surface tone, Such as sun exposure and skin condition, but the skin undertone will always remain the same.
The tone of your skin depends on the shade of your skin. The olive color is the perfect blend of neutral undertones with a green color skin pigment, which gives a beautiful olive hue to your skin.
Light olive skin typically has a cream to beige undertones, while dark olive skin is moderately brown.
Olive skin is rare, and therefore, few of us are aware of this shade's existence in the skin color palette.
But hey, if you've got that olive skin, you're unique.
Olive skin problems
Olive skin is exceptional with a neutral undertone which is very uncommon and impressive, but that doesn't mean there aren't any drawbacks!
Some of the common difficulties that people with olive skin suffer from are:
Easy tanning
Hyper-pigmentation
Skin discoloration
Oily skin
Find the right tone
For many makeup artists, one of the most exciting discoveries in their career path is the moment when they can genuinely identify the full range of hues regarding each individual's skin tone and undertone.
They can only understand the distinct differences between the two.
And why it is essential to proceed the right way. Skin tone – or complexion – is the color of the surface, the hue you see at a glance.
It boils down to the quantity of melanin in the skin tones range from lighter shades to darker browns, but they are usually placed in four categories – very soft, light, medium, or dark.
Best Hair Color for Olive Skin
Olive skin tone has other traits like amber eyes, hazel eyes, dark brown eyes, green eyes, or even olive skin and blue or brown eyes.
These ideas can help you get the right color flattering look.
For example, do you have brown-green eyes? It's effortless to end up masking your eyes if you haven't chosen the right hair color here.
Women with brown and dark brown eyes are likely to be the most common, but there is still a slight variation in them.
For example, you may have dark brown eyes or hazel brown eyes color.
Typically, medium-skinned people and pale olive-skinned people can wear a few blonde shades and borrow some hair color ideas from celebrities.
For beige and ivory skins, a yellow concealer will do. This color is versatile, perfectly masks dark circles, acne, and brown age spots.
In bronze and ebony skin, the concealer hue choice depends on the skin tone's saturation.
For light to medium skin tones, use a golden orange concealer. Darker and darker skin needs a dark brown concealer.
You can test the concealer's coloring properties by applying it to a vein on the inside of the wrist.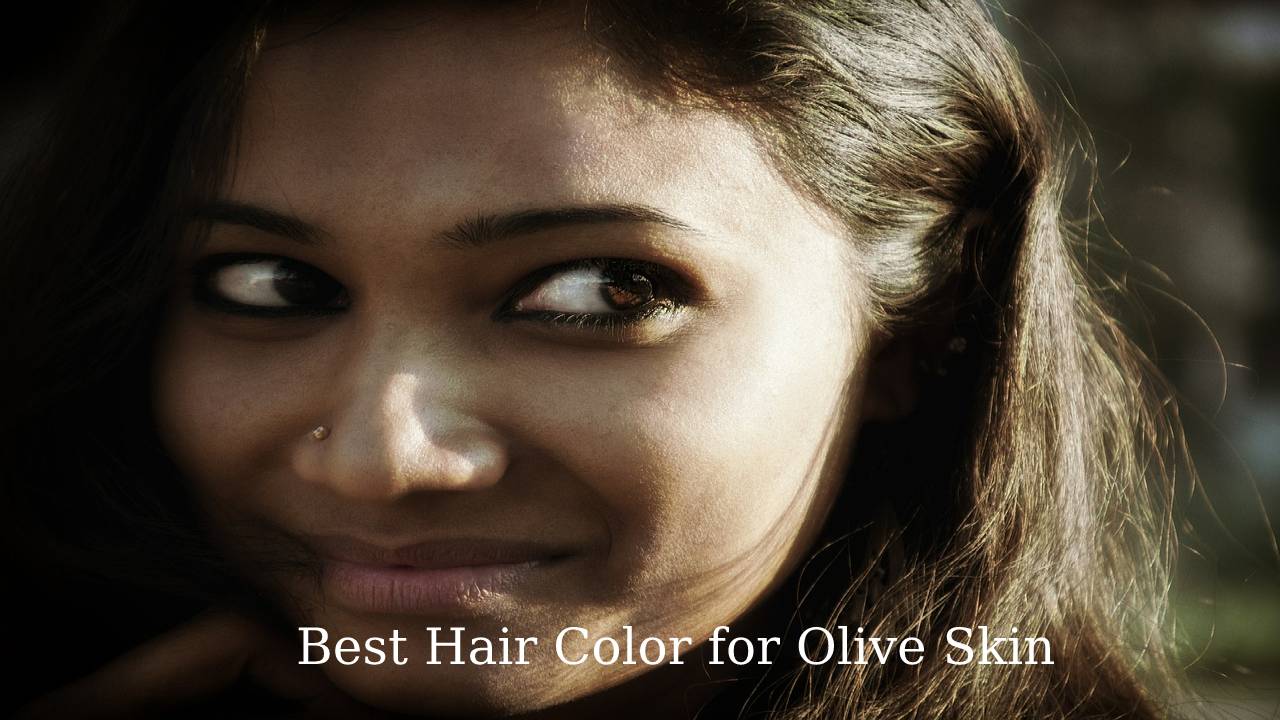 Eyeshadow with olive skin
While you may want to play with the eyelid colors, not all of them are right for you due to the olive tone!
The appropriate and preferred eye shadow colors for people with olive skin are bronze and gold shades.
Apart from that, you can also try some vibrant dark colors like dark blue, purple, emerald green, etc.
Lighting and contours
If you are blessed to have naturally improved olive skin, sometimes a little more won't hurt!
Draw around the face and highlight highlights using a subtle highlighter. Please don't overdo it, or your face will look like plastic!
Olive skin blush
Due to the neutral tone, you can choose a palette of pink and peach blush.
If you want to make your face slightly angular, you can also opt for a bronze shade. It would do the job of a blush and a highlighter at the same time.
Olive undertone
Olive undertones: Skin may not be distinctly warm or cold. Olive undertones are green or gray, but they can be cool, neutral, or warm.
There's a misunderstanding in the beauty world that olive skin is always tanned or caramelized, but that's not entirely true – you can have undertones.
Olive with any depth of skin tone for a long time. Pale to very Deep.
How to tell if you have olive skin
There are no rigid and fast rules for determining if your skin is olive. However, you can have olive undertones if you answer "yes" to some of the following questions:
You notice a green or gray tinge on the skin.
Bases often appear too yellow, pink, or orange on your skin, even if they are just the proper depth.
Your veins are not distinctly green or blue.
Look good with light and muted tones, but not with pastels.
The light, white undertones of lipstick tend to look "out."
Look good in gold and silver jewelry.
Many red lipsticks attract you to pink or magenta.
Wrong colors make you look ashy, mushy, or sickly.
Also Read: Dark Red Lipstick – Things to consider when buying, Best Red Lipstick