What is a toner for oily skin?
Toner for oily skin is pure lavender water, which is a natural antibacterial and anti-inflammatory ingredient that cools in hot, humid climates.
Lavender Refreshing Water further amplifies its soothing properties and makes it even more useful for oily skin during summers.
It serves as a natural astringent and does not over-dry the skin.
A toner is typically a water-based skin care product that includes plant extracts and essential oils designed to suit various skin types.
Previously, many toners were alcohol-based, but they had a reputation for being harmful to the skin because they cause excessive dryness.
Recently, natural water-based toners have become an essential part of skincare regimens and the steam distillation of flowers and other ingredients known to be good for the skin.
For example, the range of natural toners includes distillations of rose, lavender, vetiver, and mogra to keep the skin hydrated and lightly scented.
The functions of a toner vary greatly depending on its composition. However, almost all of them offer some advantages. Let's find out what they are.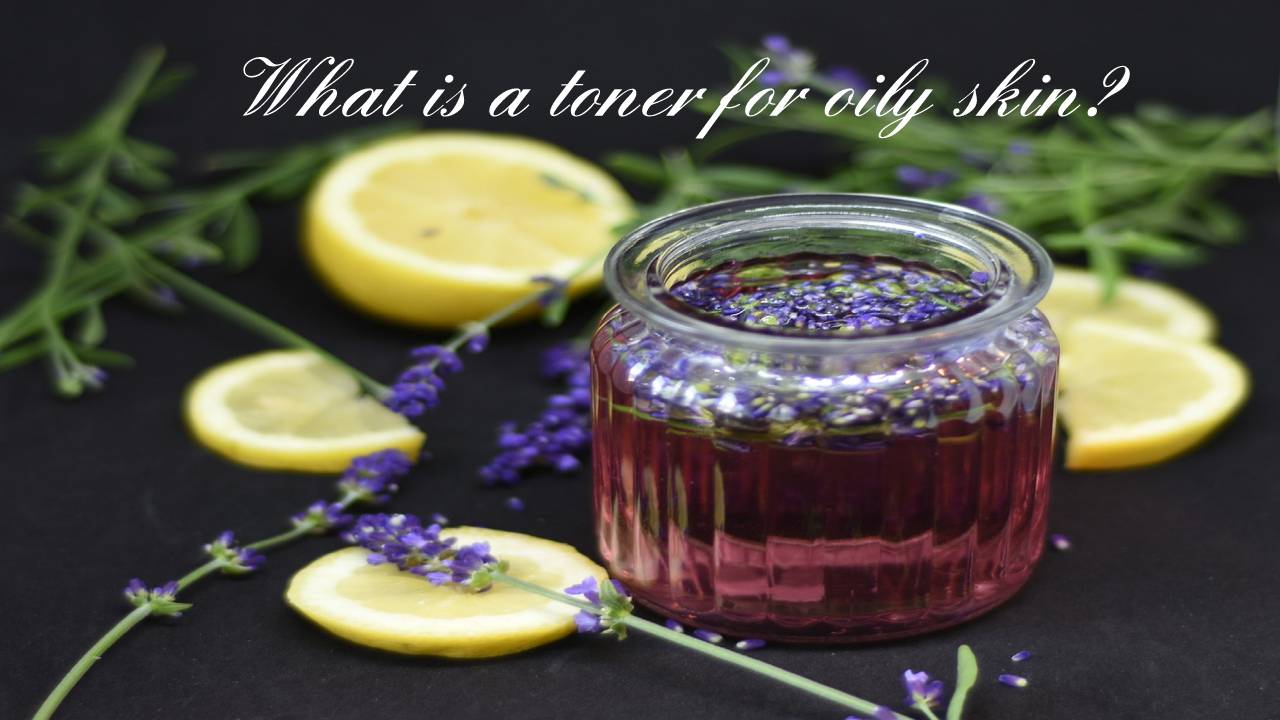 What is a natural facial toner?
The toner is neither a cleanser nor a makeup remover; it is a natural treatment that purifies the skin in-depth.
It eliminates bacteria and impurities and re-balances the pH after cleansing the face.
However, it is the perfect product to complete cleansing, removing makeup residues that may have escaped micellar water or detergent.
But that's not all, a natural tonic process of collagen and elastin, so it tones and gives elasticity to the face.
This product is the last step in your face cleansing routine to prepare the skin for hydration.
What is a natural face toner used for?
Natural face toner restores the skin's pH when cleansing; that is, it balances the skin's natural acidity after washing the face with water that could be rich in limestone.
It settles on the skin and showing its effects in the long run.
Moreover, it acts as a sebum regulator, thus eliminating the unwanted shiny effect caused by excess sebum.
It creates a very light and invisible barrier that narrows the pores that have dilated during face cleansing and evens skin tone.
Revitalizes and rejuvenates the skin tissues by stimulating the production processes of collagen and elastin.
It reduces redness and irritation thanks to its purifying and calming effect that gives an immediate feeling of energy and freshness to the skin, which will appear brighter and more relaxed.
It allows greater penetration of the moisturizing cream or serum's active ingredients that will apply later to complete the skincare routine.
Check out: Vaping Write For Us
Best toner for oily skin
If you have oily skin that is more prone to acne and rashes, you need a toner to relieve the stickiness's skin without leaving residue stuck in the pores.
Trial and error may be necessary. It would be impossible to know the best toner for your skin by only looking at the label.
The packaging will not give you any idea of its real effectiveness.
Ultimately, only by trying will you know what works for you and what doesn't. But where to start?
The Ordinary Toning Solution with 7% Glycolic Acid
FabIndia Tea Tree Skin Tonic:
Thayers Rose Petal Facial Mist Tonic Lotion
Refreshing and clarifying Himalayan toner:
Kiehl's Alcohol-Free Herbal Cucumber Toner:
Neutrogena Pore Refining Tonic Lotion
Serozinc de La Roche-Posay
Garnier Skin Naturals Fresh Essentials Invigorating Tonic:
OLEHENRIKSEN Balancing Force sebum regulating tonic
Conditioning Toner by SkinCeuticals
Kiehl's Blue Astringent Herbal Lotion
Conclusion
Toners have become a necessary part of the skincare regimen for both women and men. However, each skin type is
unique and has different requirements.
Understanding your skin's needs is key to finding the right tonic for you. First, identify your skin type, then choose a natural, herbal, water-based cleanser that works best for you.
Make sure your toner is free from harmful chemicals.
Regular use of the toner will ensure that the skin stays hydrated. The purpose of a toner is to keep the skin hydrated.
Please don't go for alcohol-based toners as they have a nasty reputation for over-drying your skin.
Herbal toners derived from the steam distillation process have unsurpassed purity, can be used regularly without side effects, and are highly recommended for the skin.
Also Read: Petroleum Jelly – Properties, Uses, Cosmetics & pharmaceutical products