Hair Dyes
Hair dyes are used for coloring gray hairs and sometimes simply because you love to change your look.
Human hair has its color, which tends to fade over time and turn to gray and white.
In many cases, you can start to have gray hair when you are still relatively young, so many people, especially women, decide to dye it.
Hair dyeing can be done in two ways by coloring the hair or by bleaching it.
Coloring occurs when natural color or gray is covered or when you want to restore a faded natural color following aggressive treatments.
Conversely, discoloration occurs when dark hair is lightened or bleached.
There are so many hair dye products, but essentially they are divided into three types: creams, gels, or coloring shampoos.
They can also have the purpose of coloring the hair in a temporary, semi-permanent or permanent way.
Temporary coloring is possible using a shampoo that includes coloring substances that do not penetrate the hair but merely lean on it.
Thus, it should commonly use these products often because the color fades as soon as you wash your hair.
On the other hand, the semi-permanent coloring lasts longer on the hair; in general, it can last up to 8 washes.
The dyes used to obtain a semi-permanent color cannot lighten the hair, but they can cover gray and white hair.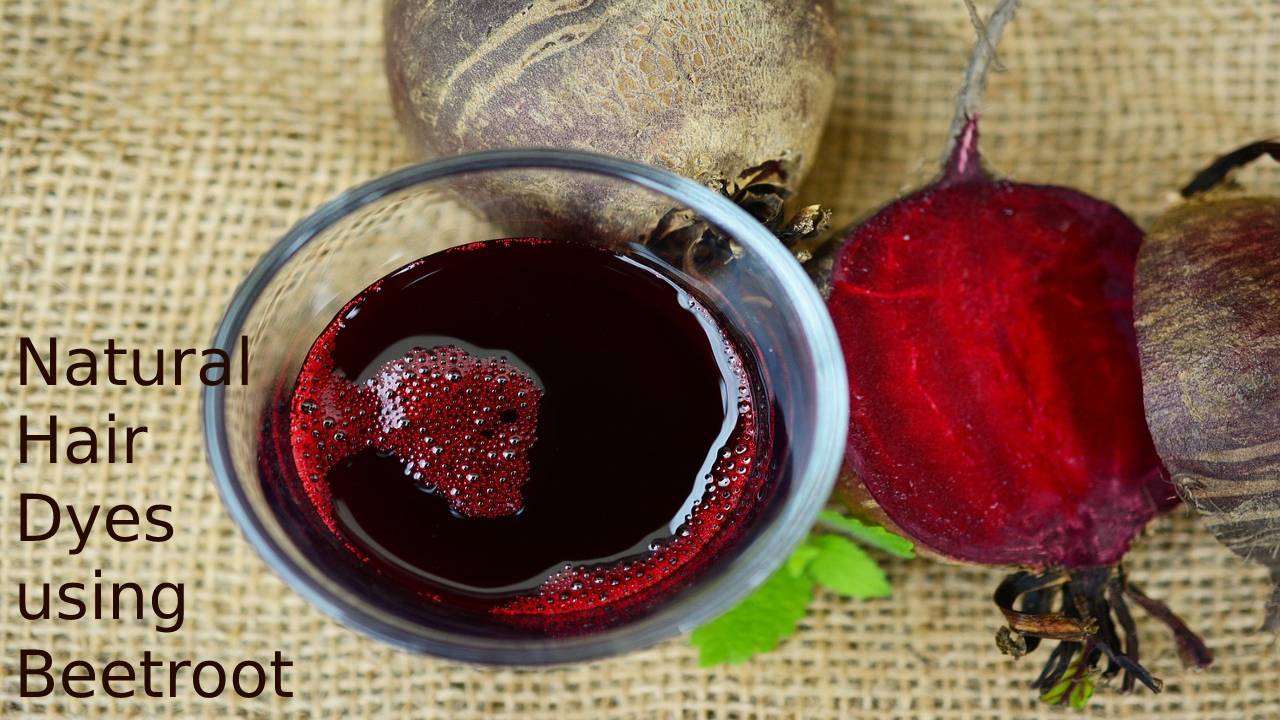 Natural hair dyes – How they work?
The EcoBio natural dyes contain plant pigments able to color your hair without attacking them.
The main advantage of natural dyes is that they do not irritate the scalp and, in addition to being kind to the
skin, they also respect the environment and animals.
Not only that, but these colors also make the hair softer and shinier, significantly improving its appearance.
Instead of stressing the hair, natural dyes represent in all respects a natural beauty treatment for the hair.
Eco bio dyes, free of ammonia and hydrogen peroxide, do not irritate but have a lower coloring power than permanent colors.
Furthermore, it is impossible to replicate the range of colors offered by chemical molecules or completely change one's hair color through natural colors.
Natural dyes work best if applied tone on tone. The coloring duration is also shorter: natural dyes fade after a few washes compared to permanent dyes.
We can find these eco bio dyes in powder or ready-to-use like the colors we are used to.
Go to the herbalist's shop or to shops specializing in organic products to find organic, ecological, and vegan hair dyes suitable for our needs.
To verify that they are entirely natural colors, check the list of ingredients on the package, a certification
certifying the product's naturalness.
The use of organic ingredients and the exclusion of animal-origin elements will further prove the quality of the Dye you are purchasing.
Natural dyes for white hair
Let's see how to cover white hair without resorting to traditional Dye or the hairdresser's help.
Many natural coloring systems cover gray hair without Dye, and many have been used since ancient times.
The best and most appreciated is henna, but others depend on the color you want and the type of hair you have.
Cover white hair with henna
Dye hair with white coffee
Natural hair color with black tea
Cover white hair with sage and rosemary
Dye the hair with cocoa
Even with cocoa, we can darken white hair naturally.
In this case, you need to mix three (3) tablespoons of honey with three (3) tablespoons of cocoa to create a thick cream.
Should leave the mixture to act on dry hair for about an hour before rinsing.
The hair will immediately be darker and will also have a pleasant scent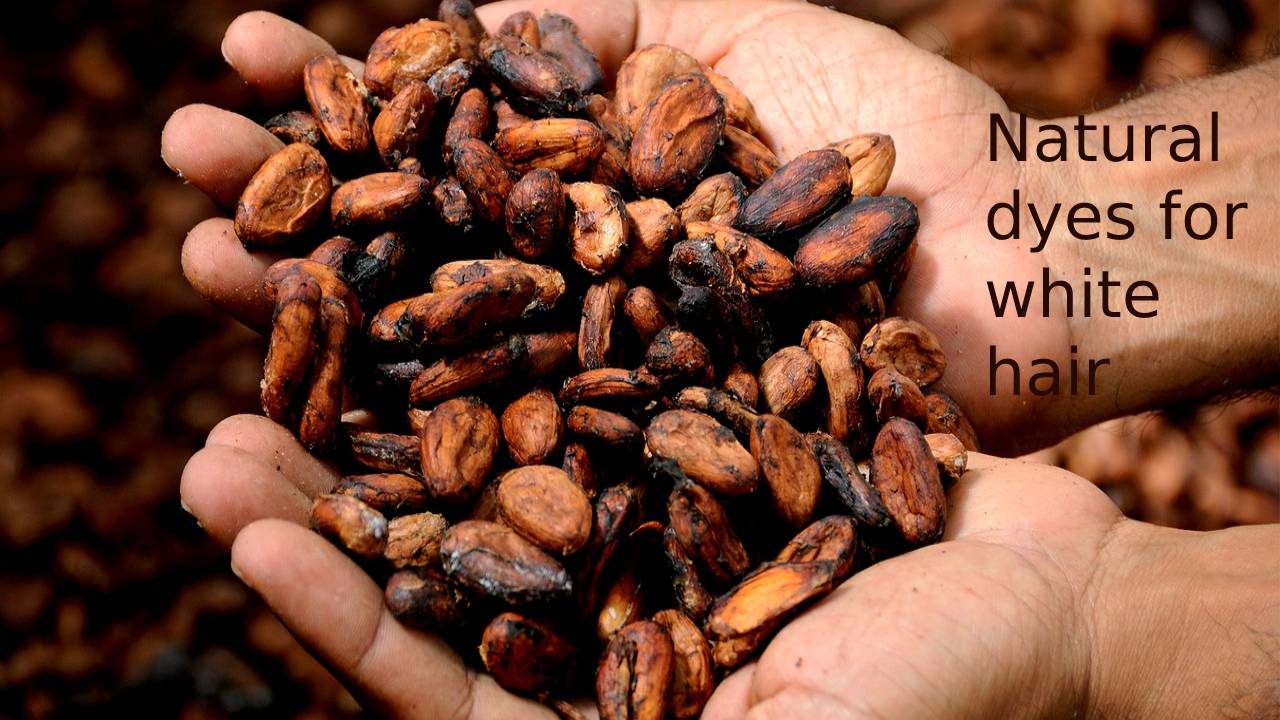 Characteristics and Types of Hair dyes
On the market, we can find different types of hair dyes: dyes, semi-permanent dyes, and permanent dyes.
The color of the perms, despite the name, lasts on the hair for a few months.
Permanent dyes
There are dyes with ammonia and substances that act as a buffer to avoid altering the pH and antioxidants.
It prevents oxidation of the coloring molecules dye containing hydrogen peroxide oxidant.
When we mix the two parts, oxidation occurs, visible as we notice a color change.
Once applied to the hair, the Dye reacts to the hair itself through second oxidation, which results in coloring the hair.
These dyes give the possibility of obtaining intense and lasting colors and cover white hair.
Coming into contact with the scalp and forehead can cause allergic reactions or sensitization in predisposed subjects.
Since these are aggressive products, hair dyes can, over time, weaken the hair and waste it.
Semi-permanent dyes
They do not contain ammonia and hydrogen peroxide.
They do not use the reaction just seen to color the hair: the color is fixed temporarily and removed through cleansing, from one to five washes.
In addition to being short-lasting, these dyes are not always able to cover gray hair.
The Dyes and ingredients used may not be organic, and substances such as nickel can irritate individuals sensitive to this metal.
Organic Hair Dyes
Organic dyes have many advantages. Let's go and discover them. We will also find out the uses and which are the best organic colors.
Organic dyes consist of 95% natural components. They are not entirely chemical-free, as, without ammonia or hydrogen peroxide, it is impossible to guarantee color resistance.
However, their concentration is so low that it does not cause damage.
The range includes many colors, and some manufacturers create the colors in such a way as to be able to mix different colors obtaining new solutions.
Also Read: Shag Cut – Who does it fit for? How to style the trending hairstyle?