Fashion Write for Us – You've come to the right place if you're looking for quality fashion, beauty, and lifestyle websites and blogs that accept guest posts.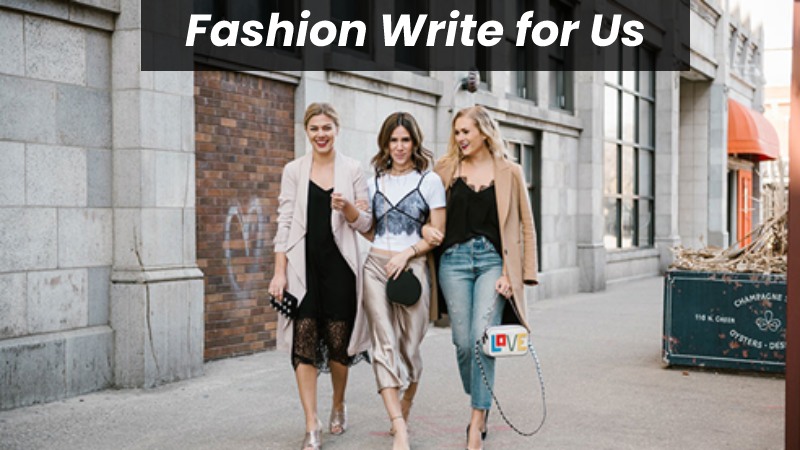 Royal Beauty Blog is an American women's magazine website that features articles on women's interests: fashion, beauty, lifestyle, product tests, recipes, and health articles. If you are looking for an opportunity to list your quality pieces on a popular fashion site and would like to contact us, you have come to the right place.
We are looking for passionate and talented writers and experts to create content for Royal Beauty Blog. As a member, you will inspire women to lead happier and healthier lives on a platform that promotes their diverse experiences.
Your style code allows you to share your passions and ideas with our readers. It's simple: we give you all the tools you need to publish your story and connect with our community.
At Royal Beauty Blog, we invite you to write for us on various topics. Your texts may be published on our blogs or any other format on our web pages.
First of all, you should know that we don't pay for guest posts and don't charge for guest posts. It would help if you met certain conditions for us to publish your guest post on royalbeautyblog.com. Thus, you will get many benefits.
Fashion Write to us about lifestyle, beauty, jewellery, fitness, skincare
We are currently accepting guest posts, but please note that we only get content related to fashion, lifestyle, beauty, home and cooking, fitness, and yes, all content of interest to women.
Guest Posting Rules
Please read the following guest posting guidelines before posting.
1. Themes
Here are some ideas for the topics we prefer, so make sure your article ties into the topic categories mentioned above.
You can write the following content for us:
Women's fashion: dress up ideas, clothes, jewellery, shoes, hats, bags, suitcases, sunglasses, watches, accessories, etc.
Beauty & Personal Care: Makeup Tips, Hairstyles, Hair Care, Nail Care, Tattoos, Skin Care, Body Care, Fragrances, Tools & Accessories, Shaving & Waxing, Oral Care, etc. (We don't accept CBD, plastic surgery, weight loss, any medical problem).
Wedding: dresses, ideas and rings, jewellery
Lifestyle: dating, love, travel, gift ideas, etc.
Home & Kitchen: Yes, we also accept this content, as well as Kitchen & Dining, Bedding, Bathroom, Furniture, Home Decor, Heating & Air Quality, Irons & Steamers, Gardens, Recipes, etc.
Fitness: fitness tips, product reviews, and more.
We are currently not accepting other themes. If your content is not related to these topics, please do not submit them to us, as it will most likely not be published.
2. Length
Over 800 words: The ideal article length should be over 1200 words.
3. Write for Real People
Well crafted and informative – quality content focuses on providing value and insight to our readers. Articles are written for real people, not for search engines. Keep in mind that the target audience is women (18-70 years old), and make the articles attractive enough. We don't accept articles that don't say anything.
4. Source
Specify the source of the statistics, images, and quotes used in the content. If your article contains images, use your or free images on the Internet. If you use images from others, add appropriate links to image resources.
5. Format
At Her Style Code, we follow a specific posting format and expect you to do the same.
The article should be scannable and smooth.
Keep your tone casual and conversational. Inform, don't preach.
Formatting options include using all-caps H2 and H3 title tags (such as "How to write a blog post").
Paragraphs should be short: 2-3 sentences each.
We love articles with answers to frequently asked questions or a numbered list of tactics.
6. Plagiarism
You must be the author of the article. It is entirely original and has not been published anywhere else. We will not publish your article if a duplicate article is found online (we use Google and a plagiarism checker – Copyscape Premium version). We value the work of others, and you should too.
7. Samples
Before submitting your articles to us, please send us a list of your previous publications that have been published on other sites.
8. Links
Relevant links may be included in the article; outgoing links must be related to the subject of our site.
9. How to send your item
Your articles are easy to send via email. You can submit your articles as a .txt file or Microsoft Word document. If you would like to write for us, you can send us your ideas and arguments before submitting the full article.
Submit your materials at contact@royalbeautyblog.com
Fashion Write For Us
When publishing your guest post on our web pages, you can generate greater brand awareness since you will have the opportunity to include a link to your website within the text.
You can boost your domain authority.
Choose an Interesting Topic to Fashion Write For Us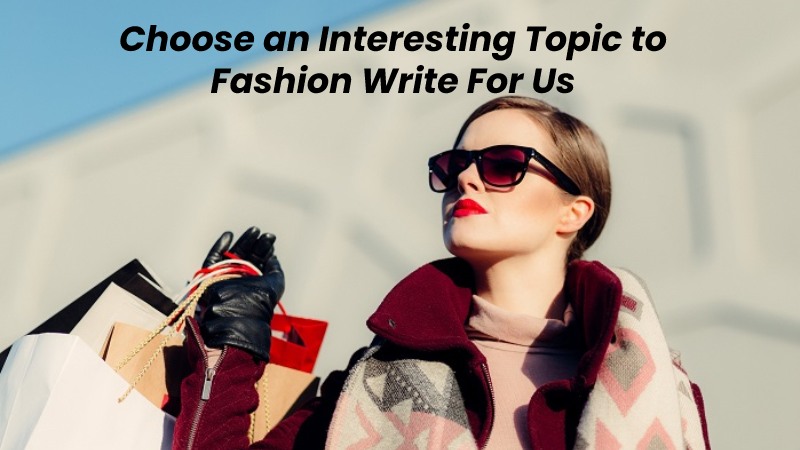 It would help if you chose a topic related to one of the categories that we manage in our blogs. Therefore, your guest post will be considered for posting in the appropriate category.
Categories
On our blog, we have several sections where you can write for us, including:
Fashion trends.
Fashion events.
The beauty.
Lifestyle.
Fashion design.
Fashion production.
Fashion marketing.
Trade.
Distribution.
fashion technology
Shoes.
Influencers.
Lifestyle.
Luxury/High Fashion.
High fashion.
Production.
Mass/street fashion.
Textile.
What should include the Content Structure in a Guest Post?
SEO optimization.
Be easy to read.
Be in Word document format.
Must have 30% transition words (speech markers).
You must write it using the active voice.
We will consider the correct use of grammar and spelling.
Paragraphs should contain short sentences, that is, approximately 20 words.
You must include a subtitle for each 150-word section.
Using a rich vocabulary would help so that the text does not repeat itself.
Keywords are naturally adapted to the context.
The text must have a meta description containing between 140 and 160 characters.
Mention your electronic and bibliographic references at the end of the document.
Attach your bio and headshot when you guest post.
What should you do For Fashion Write For Us?
Fashion Write For Us
If you're attracted to the benefits of partnering with us via guest posting, and you agree with Royal Beauty Blog requirements to write for us, we suggest you create three topic titles that you know best from any of the available blogs. Categories for a guest post.
Please send us the titles you have in mind to our email, and our team will contact you as soon as possible to arrange the publication of your text.