Best Makeup Brand
The Best Makeup Brand is very well defined by its price, which varies according to its quality and depends on the brand's packaging and name.
The packages, if made with unique materials, have a significant impact on the price.
If the brand is already established on the market, it will have higher prices than it should, at least from the
start.
The world of beauty is vast, and it is effortless to get lost; every company has hundreds of products, some perfect others less.
Let's try to analyze together the luxury cosmetics companies and their best sellers.
Makeup Brands, which are defined as luxury in the world of cosmetics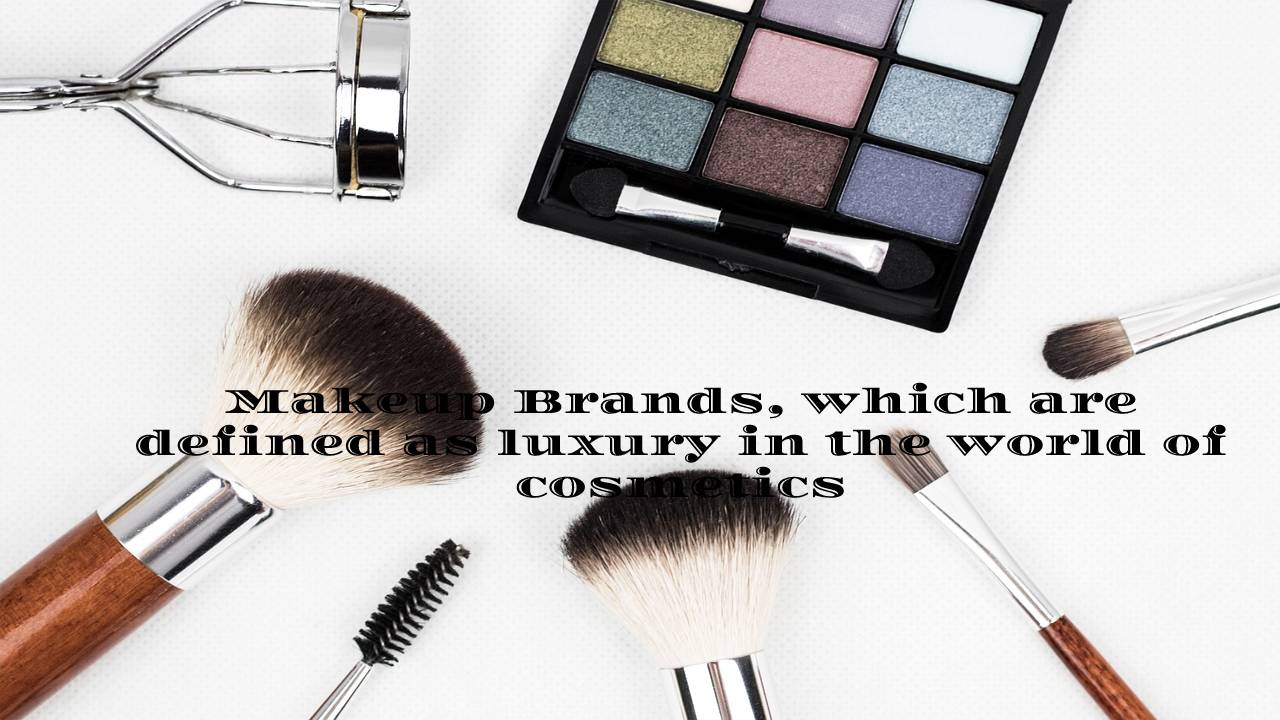 1. Pat McGrath Labs
Brand: There's no if, no, or but – Pat McGrath is a legend, arguably one of the most prolific makeup artists of all time.
A mainstay of fashion shows worldwide, she collaborated with several brands before finally launching her eponymous line in 2015.
It's a brand for girls who love makeup and want the same edgy, editorial look McGrath is known for. Think
holographic shadows and golden lips.
2. Armani Beauty
Brand: This international fashion house has also been a critical player in the luxury beauty market since its first launch in 2000.
The makeup is trendy, with the same timeless classic vibe, not to mention incredible high-performance formulas.
And yes, ICYW, Mr. Armani himself is very much involved.
3. Collistar
An innovative and creative Italian brand with a philosophy that has transformed it over the years.
It transformed from an essential pharmaceutical industry's cosmetic division into an international beauty brand.
This essential and well-known brand makes the dedication to beauty and the drive towards innovation the strengths of its philosophy.
Present today in more than 40 countries, Collistar has established itself on the international market.
It interprets and anticipates its needs, makeup, face, body, and hair treatments, as well as sunscreens and perfumes.
An absolute total beauty brand offers innovative products with genuinely excellent prices in the cosmetic scene.
In short, a made in Italy brand has been able to make its way into the world of beauty.
4. Pupa Milano
Pupa Milano is a brand of the Micys Company SpA Group, an Italian company founded in 1976 with headquarters in a town in the province of Lecco in Lombardy.
It is a historical brand of Italian makeup, created and produced in the national territory but spread worldwide.
It boasts a distribution in 65 countries and has always been characterized by a powerful artistic imprint and a long history behind it.
However, Pupa Milano remains a brand that is always in step with the times, as demonstrated by the choices made in terms of sustainability, animal testing, and natural ingredients.
5. PuroBio Cosmetics
PuroBIO Cosmetics is an Italian company that produces organic makeup without using harmful ingredients such as silicones or petrolatum.
Since its first debut in 2014 with a product line consisting of only 19 pencils, the cosmetic house has rapidly evolved to become one of the most popular brands in the world of organic makeup today.
PuroBIO products are made only with natural ingredients such as oils, vegetable waxes, and mineral pigments.
They are therefore also ideal for susceptible skin, as well as having a decidedly affordable price.
6. L'Orèal
For over a century, L'Oréal has participated in the exploration of beauty.
The small company created by Eugène Schueller in the year 1909 has become the world's leading cosmetic group with significant product launches, acquisitions, and the opening of new branches.
Since 1988, it is becoming the world leader in cosmetics, thanks to its brands worldwide and strategic
acquisitions.
It continues to evolve to meet all countries' various cosmetic needs, undertaking new initiatives based on social responsibility to promote sustainable development for all.
7. Estée Lauder
Estée Lauder opened a store in New York in 1930. She launched an innovative sales technique called "talk and touch," which promoted products by applying them directly to customers' faces.
Also, he decided to give away a product sample for each purchase made, thus adopting a marketing strategy never seen before.
This well-known brand began to expand in 1960, and today, its products are available in over 150 countries around the world.
8. Clarins
There are many reasons to know Clarins as a makeup brand.
There are also the values and passion for the world of beauty.
While there are companies that are sometimes just in the business to create revenue, Clarins is concerned with offering great beauty products worldwide.
9. Fenty Beauty
Is there anything Rihanna can't do? Probably not. And her makeup brand was an incredible worldwide success.
With one of the most famous foundations on the market, Fenty Beauty is already a cosmetics leader and a must-have for many beauty addicts, despite being launched only in 2017.
10. Catrice Cosmetics
La Catrice was born from the same producer of Essence. Their best products are lipsticks at meager prices.
This brand is also found in stores such as Coin, Upim, and Oviesse. The glazes are also of good quality.
11. Black Radiance
Black Radiance offers a complete and extensive line of makeup, especially for people with a dark complexion.
Whether you're just looking for a lip gloss or want a full face foundation, the range of products, Black Radiance, is explicitly made for deep, intense skin tone.
Also Read: Beard care products – Best beard products include oils, creams, and more