Bar soap
Bar soap is used to clean the skin, which has useful elements like extracts from plants, sea salt algae, and other additives.
Nowadays, you can find many means for cleansing the skin.
There is the usual shower gel, delicate milk, caring oil, and a slimming scrub.
But there was a time when our mothers and grandmothers washed with simple bar soap before squeaking.
Is soap somewhat a relic of the past, or is it still the right product for daily hygiene?
Shower gels have many benefits. There is both high cleaning ability and a pleasant texture.
There is no need to catch a lump of soap throughout the bathroom and low alkali content.
But in recent years, the good old bar soap is back at the peak of its popularity.
It's all about the composition. Of course, soap cleans the skin much better than shower gel.
Besides, there are no fewer types of soaps today – there are moisturizing, soothing, relaxing, scrubbing, and anti-cellulite soaps.
Also, a bar of soap is much more compact than a bottle of gel, and the soap is used much longer – a significant plus.
Organic bar soaps
Many organic cosmetics manufacturers make bar soaps according to old recipes, replacing harsh chemical lye with gentle natural saponifying ingredients.
Also, almost any natural soap has useful extracts from plants, sea salt, algae, and other additives.
There is even soap with a loofah, which is no worse than an expensive anti-cellulite scrub. And the skin is soft and delicate as a result.
It's up to you to decide which shower gel or soap bar you prefer; let me give you a couple of tips for choosing a soap.
Try to take only organic soap – it is entirely natural and does not contain aggressive alkali.
When choosing a soap, be guided by your skin type.
For oily skin, olive oil is suitable, with dead sea salt, with antiseptic additives such as green tea, tea tree
oil, chamomile.
For dry and sensitive – with maximum coconut oil, shea tree, and other caring ingredients.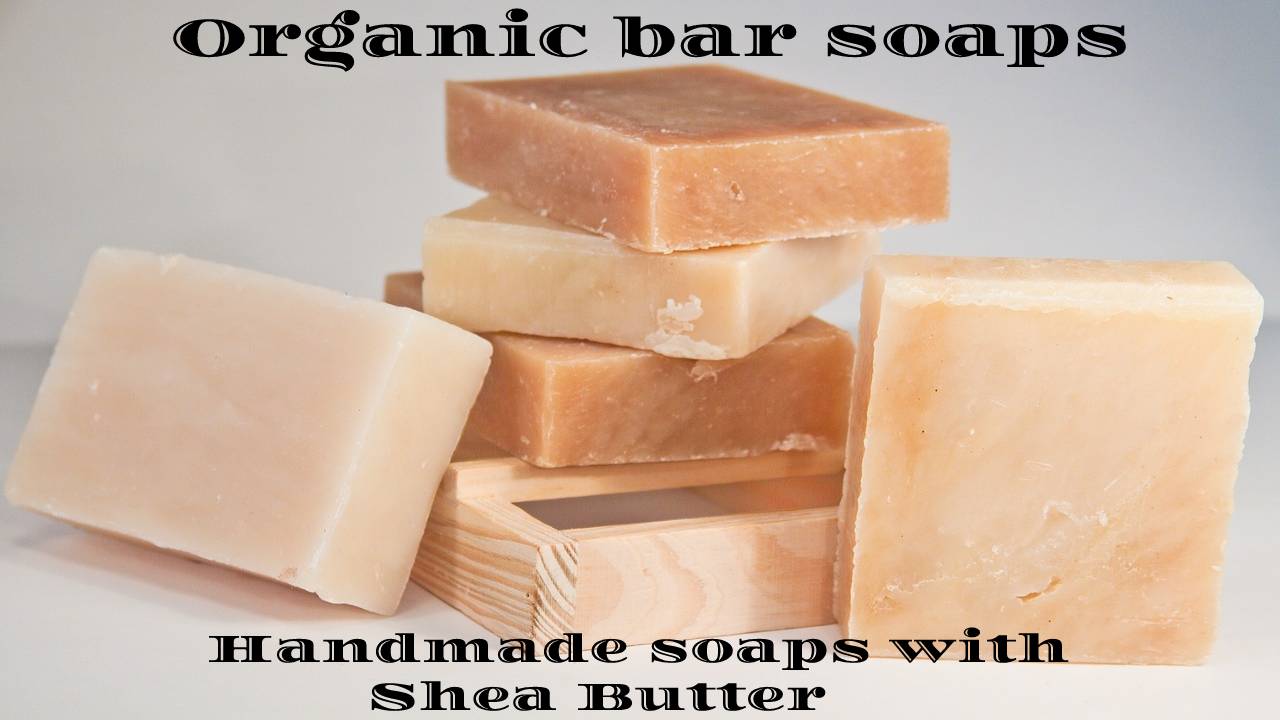 How good is soap for the skin?
Soap is an indispensable part of daily personal hygiene: it is incredibly vital for washing hands.
However, dermatologists warn against excessive soap use, whether in liquid or solid form, especially for hair care or showering.
Soap can disrupt the skin's natural protective layer more than it benefits it.
The high-quality bar soap cleanses soothingly, provides a gentle exfoliation, disinfects, and has healing
properties for the skin.
The hard skin soap is free from parabens and vegan.
How to choose the right soap?
As with many cosmetic products, there is soap and soap, and not all are created equal.
It is therefore essential to learn about the method of making bread and its origin before being seduced.
The soaps are made in Provence by a master soap maker with key local ingredients such as olive oil, sunflower oil, or even rosemary.
Clémence et Vivien, another French brand, manufactures 100% natural soaps, cold saponified and made in an artisanal way in New Aquitaine.
Enfance Paris offers natural cosmetics for young and old. The brand relies on soaps with flawless formulas, without preservatives, mineral oil, silicones, and other controversial ingredients.
How to properly store your solid soap?
When treated with care, solid soap is a very economical product that can deliver its benefits over two to three months.
Bar soap's maximum longevity is essential to air dry it on a soap dish that allows water to flow freely and store it in a dry place—ventilated between each use.
Advantages of Bar Soap
1. Soap bar is good for your skin
Although bar soaps dry out the skin, this claim ties in with the request that the bar is contaminating with
microbes.
Many quality soaps contain glycerin, a moisturizer that attracts and retains moisture on the skin.
They can also contain ingredients like aloe vera and vegetable oils, which are safe for the skin.
2. Soap bar is not conservative
Soap bars don't need preservatives to stay compelling, fresh, and safe to use.
All other detergents that use liquid must contain preservatives (although not all preservatives are harmful).
3. Soap bar works longer
A bar of soap can last four to six weeks or even longer if you let it dry between uses.
Best Bar Soaps
Here are top bar soaps your skin will love.
1. Dove White Beauty Bar
Suitable for the face, body, and hands, this classic formula leaves skin smoother and softer while visibly more radiant.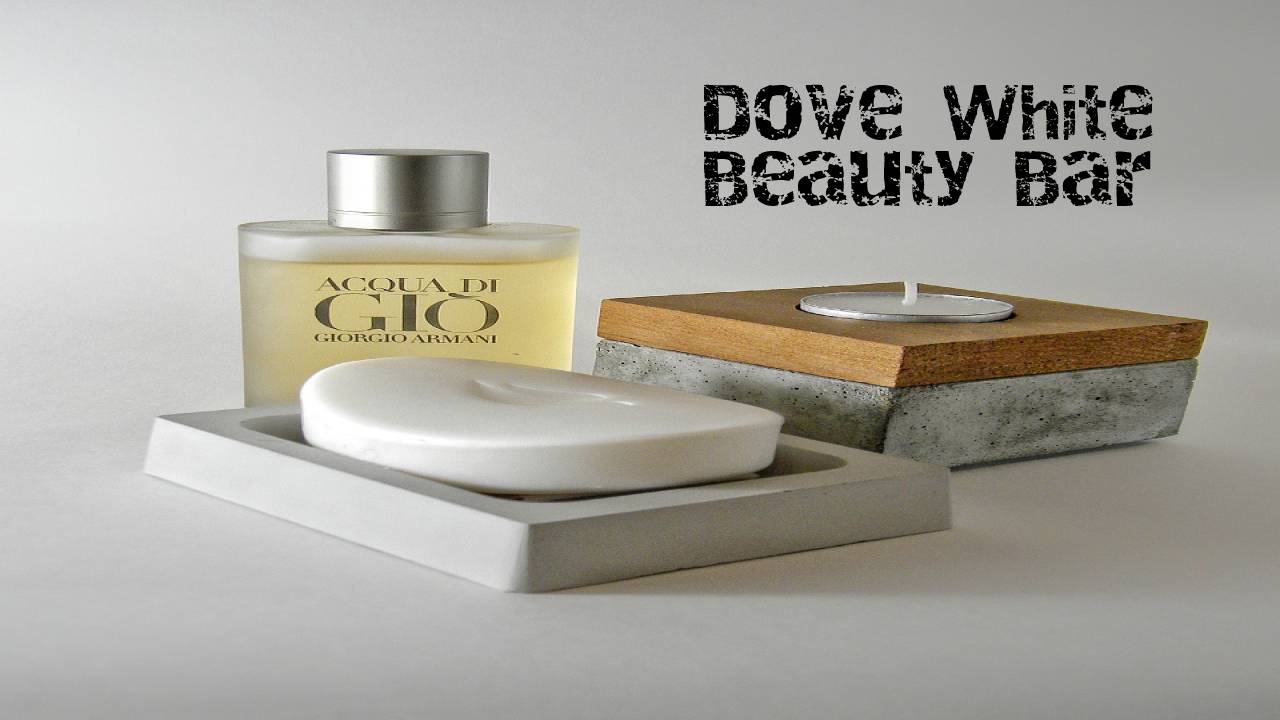 2. Bar soap Shea Moisture Manuka Honey & Yogurt for skin renewal
Manuka honey soap is prepared by bees that feed on manuka in New Zealand and Australia.
Most honey derives its antibacterial properties from hydrogen peroxide.
Still, the Manuka variety is unique in that it contains both hydrogen peroxide and another component called methylglyoxal.
It has strong antibacterial properties.
Remove gone skin cells from the surface with this creamy exfoliating soap, composed of nourishing oils, soothing manuka honey, and yogurt infused with probiotics.
Vitamin C brightens and aloe vera tones and soothes the skin.
3. Nubian Heritage Soap Bar Indian Hemp & Haitian Vetiver
Billed as a "gourmet soap" – we're getting hungry – this olive oil soap has incredible lather and a pretty
invigorating scent.
It refreshes and moisturizes, leaving your skin firm and smooth.
One user notes that the smell reminds her of her grandparents' garden, so get ready for transport.
4. Paul Mitchell Tea Tree Body Bar – high-quality solid soap
Unique Body Bar by Tea Tree – Soap Bar ideal for body washing and shaving
With its five different application areas, the Tea Tree care series stands for sustainability and a refreshing effect.
The Tea Tree products are bestsellers in salon-quality for all hair types, ensure full hair, provide intensive moisture, focus on a healthy scalp, and protect the hair color from pale.
The Body Bar from Tea Tree's Special products ensures a pleasant cleansing, provides an antiseptic and healing effect due to the natural ingredients, and is ideal for shaving.
List of the Best Bar Soaps
Dr. Squatch Mens Cedar Citrus Soap
Pre' de Provence Artisanal French Soap Bar Enriched With Shea Butter
Defense Soap, 100% Natural and Herbal Pharmaceutical Grade Tea Tree Oil
Shea Moisture Bar Soap African Black Soap
CeraVe Hydrating Cleanser Bar
Dove Beauty Bar More Moisturizing Than Bar Soap Sensitive Skin
L'Occitane Extra-Gentle Vegetable Based Soap
Dove Go Fresh Beauty Bar for Softer Skin. Cucumber and Green Tea
Dial Antibacterial Deodorant Soap
Also Read: Laser teeth whitening – Types, Results, Effectiveness, Methods