What is an Argan oil?
Argan oil is particularly rich in antioxidants (oleic acid and linoleic acid) and vitamin E (tocopherols), among many other elements, which makes it an exceptional anti-aging product.
Better than that, this oil moisturizes the skin and gives it elasticity. It gives shine to the hair and strengthens the nails.
It is also healing and nourishing, making it very useful for helping the face to face external aggression in marks left by acne pimples or chickenpox.
Where is it found?
The oil is mine from the Argan tree's fruit, a tree that grows only in southern Morocco. It is first of all in the culinary field that argan oil is known.
Indeed, it serves as an excellent seasoning for Moroccan dishes such as tagine or other typical dishes of North Africa. Subsequently, other virtues are recognized.
The oil then went from a simple condiment to a cosmetic product with multiple benefits.
It is filled with various antioxidants, vitamins, and essential fatty acids that can work wonders for hair and skin.
In short, it's an oil that is worth adding to your beauty routine.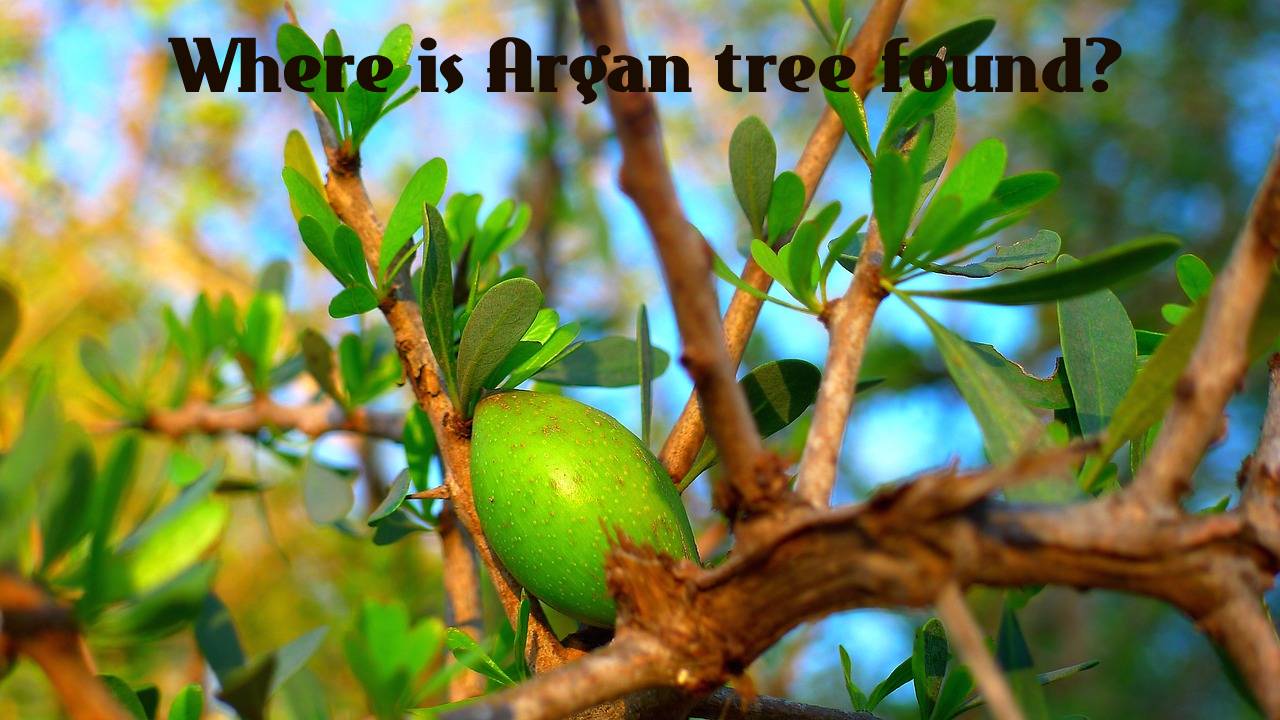 Features of argan oil for health
Argan oil is full of medicinal benefits, especially in treatments for skin conditions. She is recognized for her powers.
1. Healing agents
Vitamin E, which is present in large quantities in this oil, promotes the regeneration of a burnt or irritated skin;
2. Nourishing
Its high concentration of fatty acids allows dehydrated skin to reconstitute an effective protective barrier against external aggressions.
In dermatology, this healthy action is particularly interesting for treating psoriasis, eczema;
3. Soothing
In the case of joint pain, argan has the advantage of relieving the affected areas.
On the food side, the oil used as a condiment, thanks to its richness in omega 3, limits cardiovascular disease onset.
Food or cosmetic argan oil
It is the manufacturing process that will determine the food or cosmetic destination of argan oil.
In the first case, the almonds (almonds extracted from the Argan fruit's pits) are grilled and roasted before being transformed into oil.
Regarding the manufacture of the oil for cosmetic use, the almonds have not undergone any treatment. Thus, the finished product retains all of its properties.
The roasting action carried out for the cooking oil removes all the vitamins and traces the elements cosmetically sought after.
Visually, it is possible to differentiate the two oils: edible oil is more of a dark gold color, while cosmetic argan oil offers a lighter shade.
Benefits of Argan Oil
1. Argan oil for the skin
Argan oil for the face is integrated into an anti-wrinkle product as its composition affects fighting against free radicals' harmful actions.
It also conserves the elasticity of the skin. Moreover, the lipids in the oil promote skin aging's slowing down by protecting the skin, particularly against UV rays.
Finally, acne-prone skin will appreciate the sebum regulation operated by this oil.
Because of its slightly oily characteristic, it is advisable to use this oil as a bedtime treatment. Also, the action can operate all night long, a period favorable to skin regeneration.
A few drops can be tipped into the palm for the face before being applied directly to a clean, dry look.
It can also be used as a scrub. To do this, add a little refined sugar.
The resulting mixture will gently cleanse impurities and dead skin cells. The presence of this Moroccan oil nourishes the face will be in-depth.
On the purely cosmetic level, this oil gives us the benefit of its numerous abilities.
Vitamin E contained in this Vegetal Oil is very widely appreciated for its antioxidant qualities.
2. Argan oil for hair
To Nourish and strengthen dry or brittle hair, you can use it either in an oil bath before shampooing or by adding a few drops to your usual washing product.
The skin is not the only recipient of this oil's properties, and the scalp can also take full advantage of its nourishing action.
Argan is beneficial for dry and brittle hair to nourish and strengthen them.
3. Argan oil for nails
Usage tips apply directly to the nails; the oil has the effect of strengthening them.
It is, therefore, particularly suitable for brittle nails.
You can submerge your nails regularly in the oil bath.
Another solution used by Moroccan women: coat your nails with a mixture of the oil and lemon juice, then put on food gloves and leave to act overnight.
To strengthen the nails: organic lemon juice, lemon essential oil, and Ylang-Ylang essential oil.
Best Argan Oils
SheaMoisture 100% Pure Argan Oil – Best Overall
The Ordinary 100% Organic Cold-Pressed Moroccan Argan Oil – Best Budget
OGX Extra Penetrating Moroccan Argan Oil – Best Drugstore
Moroccanoil Treatment Original – Best for Hair
What's the best way to apply the oil to hair?
Use your hands to massage 8-10 drops of argan oil into your hair and scalp.
Continue to rub your hair and scalp for 10 minutes, making sure your hair is covered from root to tip.
Cover your hair in a towel or hair pack and leave it overnight.
Wash your hair with normal water in the morning and style it as you usually would.
Also Read: Foot Peel – Is it essential? Best peel for the feet, How to do?