It's the season of fabulous formal outings, and you're probably wondering what you should wear. Before you go rummaging through your closet or shopping online at the latest women's clothing boutique, it's important to make sure you have some wardrobe essentials and know how to style them. Whether you're dressing up for a family fun holiday celebration or looking for something gorgeous for your next work party, there are some wardrobe essentials that every woman needs in her closet for formal events. Get inspired by these seven wardrobe staples you should consider wearing for your next formal event.
Trendy and Chic Dresses
When choosing trendy and chic dresses for your upcoming formal events, it's all about the fabric. You want to make sure you're getting dresses made out of comfortable materials that you'll enjoy wearing, but not a material as everyday as chino or cotton, for example, that is more casual than formal. You can get a glamorous, bold purple dress made out of a shiny fabric that's sure to turn heads all season long. Why not go for a pretty floral dress that can be paired with delicate gold jewelry? When in doubt, you can't go wrong with a classic and glimmering gold wrap dress with cascading ruffles; talk about jaw-dropping!
The Little Black Dress
According to Byrdie, there are different levels of formal event dress codes you should be aware of when dressing for formal events. White tie is the fanciest and rather infrequent for most people, but it's the most dressed up for all attire: Think world-class events like red carpets. As for most holiday events you'll go to, they're likely formal or semi-formal events. For both formal and semi-formal events, the essential little black dress is a perfect choice. For a more formal look, opt for a black dress with a longer hemline at a minimum knee-length. For a semi-formal or cocktail hour event, you can get away with a black dress that's above your knees.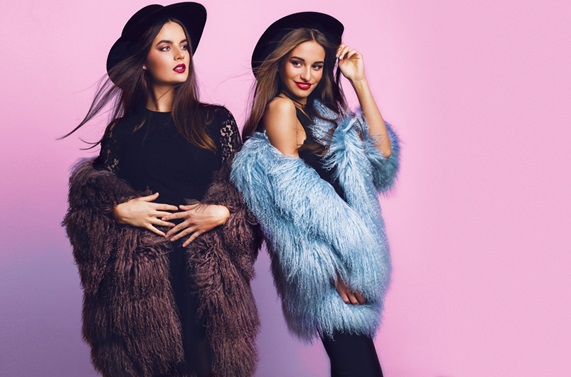 Trendy Blazers
A blazer instantly dresses up any kind of outfit, taking it from casual to business casual or even semi-formal. When choosing blazers this holiday season, there are a couple of different ways you can go. If the event you are going to is more formal, try staying with classic colors like black or navy blue to stick to a more polished dress code. If you have the ability to stand out from the crowd or want to have more fun with your look, you can get a blazer in a bright color like a pretty pink or one embellished with details like gemstones.
Neutral-Toned Skirts 
A formal look is all about balance. If you're going to be wearing something like a statement blazer or overcoat with your outfit, you'll want a few neutral-toned pieces in your outfit. Every woman needs a few neutral-toned skirts in her closet, and they're especially considered a wardrobe staple for formal events. To keep it more laid-back, wear your neutral-toned skirt with an airy long-sleeved blouse or a crisp white peplum top, flats, and tights. If you want a more formal look, wear your neutral-toned skirt with a statement blazer, embellished top, and high heels.
Neutral-Toned Pants
If skirts or dresses aren't really your thing, we have good news for you! Wear neutral-toned pants for your next formal event. Because the pants are so neutral, there are so many options to choose from when you're dressing up for a formal event. For a look that takes you from the office to the office holiday party, wear a button-down underneath a cozy knit sweater with your neutral-toned pants. You can wear flats during the day at work and then switch to high heels or shiny mules at night. To dress it up even more, simply add some accessories like a statement gold necklace or silver bracelet.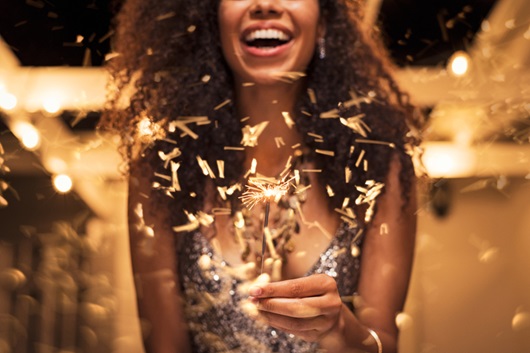 Cozy Sweaters 
The image of classic women's holiday clothes probably brings up that cozy sweater your grandmother knitted you for Christmas. This year, get a cozy sweater that you'll love wearing when it's chilly outside but is fabulous enough to wear whether you're attending your work party or your best friend's annual Christmas party. For a fun holiday look, you may enjoy a deep red sweater with an embroidered bow detail. If you want to add some sparkle and shine, try a sweater with ombre sequin embellishments, a fantastic choice for a ready-to-party NYE look.
Sparkly Bags
Now that you have some ideas of what to wear for your tops and bottoms or what to wear with your sparkly dress, you can't forget about some essential accessories! The next time you're shopping for goodies at your favorite women's boutique clothing store, be sure to also look at some accessories to help elevate your formal event look. One of the best accessories that instantly glamorizes any look is a sparkly bag. For a formal event, you don't want to carry a heavy and large tote bag. Instead, opt for a sparkly clutch or small crossbody bag for your formal event. Your purse should be just big enough to carry essentials like your phone, ID, some cash, your credit card, and your keys.